Filtered By: Lifestyle
Lifestyle
The four-character script on the Philippine New Generation Currency had piqued my interest and curiosity for quite some time now. It is a word written in Baybayin, one of the many old Philippine scripts. But unless your school taught Tagalog Baybayin, you would probably not know the meaning or significance of this worm-like series of characters.
Learning how to write and read Tagalog Baybayin, it turns out, is pretty easy, but as most types of languages, takes time to master. A quick search on the Internet and youtube reveals thousands of video tutorials on the basics of Baybayin, but as anthropologist, Sanghabi founder, and our mentor Leo Emmanuel Castro proved, learning how to write Baybayin with the supervision of an expert is the best way to go.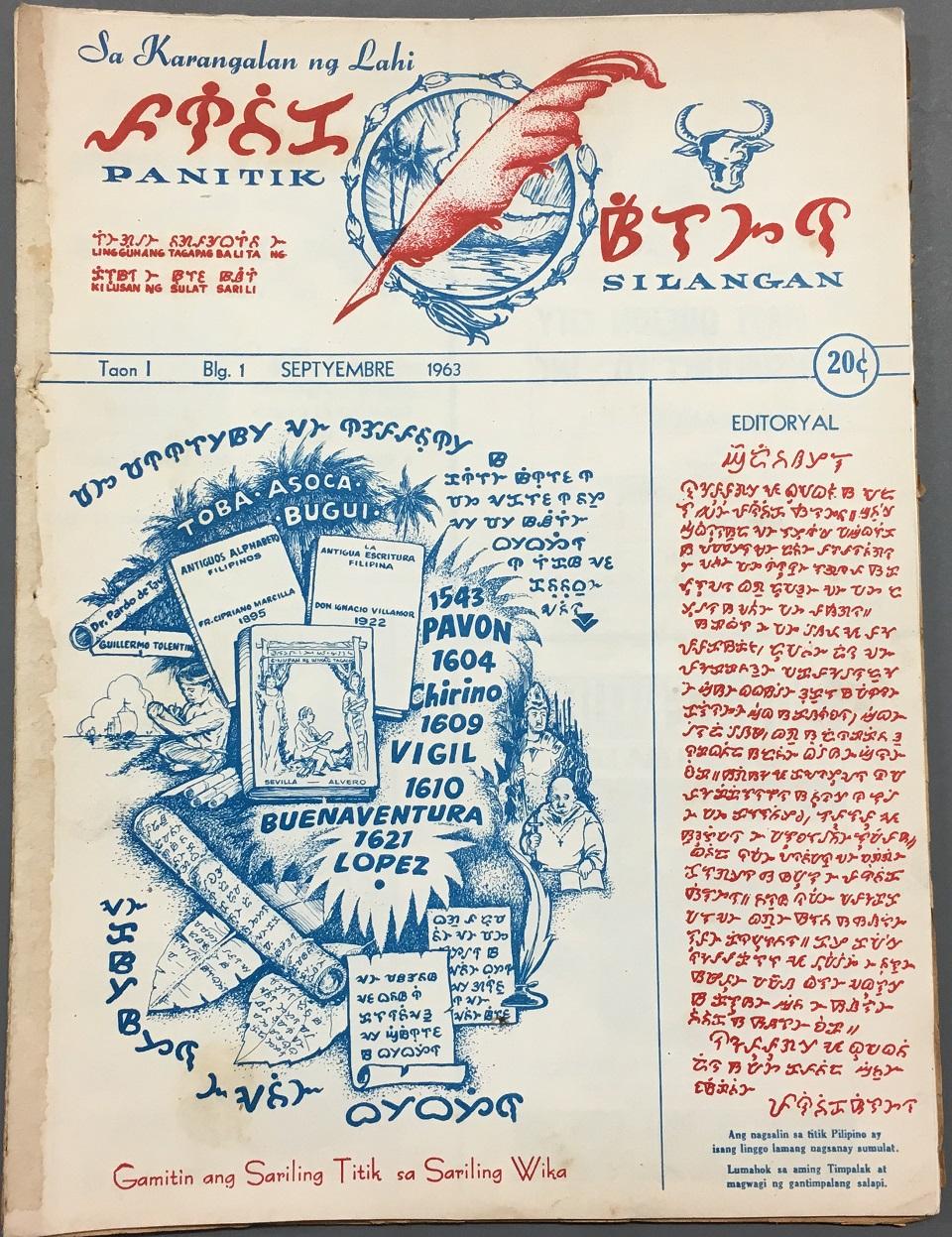 Panitik Silangan was a Baybayin publication published in 1963. Photos: Stanley Baldwin O. See
My chance to learn one of the Philippines' native scripts actually happened because of an intriguing post on social media by the National Historical Commission of the Philippines (NHCP) and Project Saysay (pSaysay). To celebrate August as National History Month and Buwan ng Wika, the NHCP and pSaysay organized a three-series workshop on Writing in Philippine Native Script.
Out of more than 600 email applications, I was lucky enough to get one of 20 slots for the first series, which was held on August 10. The second series was held last Friday, August 12, and the last one will be held on National Heroes' Day, August 29.
The organizers only planned each session to only have 20 participants, but due to insistent public demand, expanded the roster of the first two sessions to 30 students and the last one to 50.
Another advantage for me was the proximity of my place of residence to the NHCP office on T.M. Kalaw, so I was one of the earliest birds to arrive at the NHCP Library on the second floor. Sir Leo promptly started the workshop with a quick history of Baybayin. The name literally means "to spell," and the script is based on the Brahmic scripts of India. It was used by the Tagalogs even before the Spanish came to the Philippines.
Baybayin basics
The formal Baybayin lessons commenced an hour later, and started with the introduction of the three vowels (patinig) and 14 consonants (katinig) of the native script. "A", "E/I", and "O/U" each had their own script while the consonants consist of characters for the sounds or syllables ha, fa, ka, sa, la, ta, na, ba, ma, ga, da/ra, ya, nga, and wa.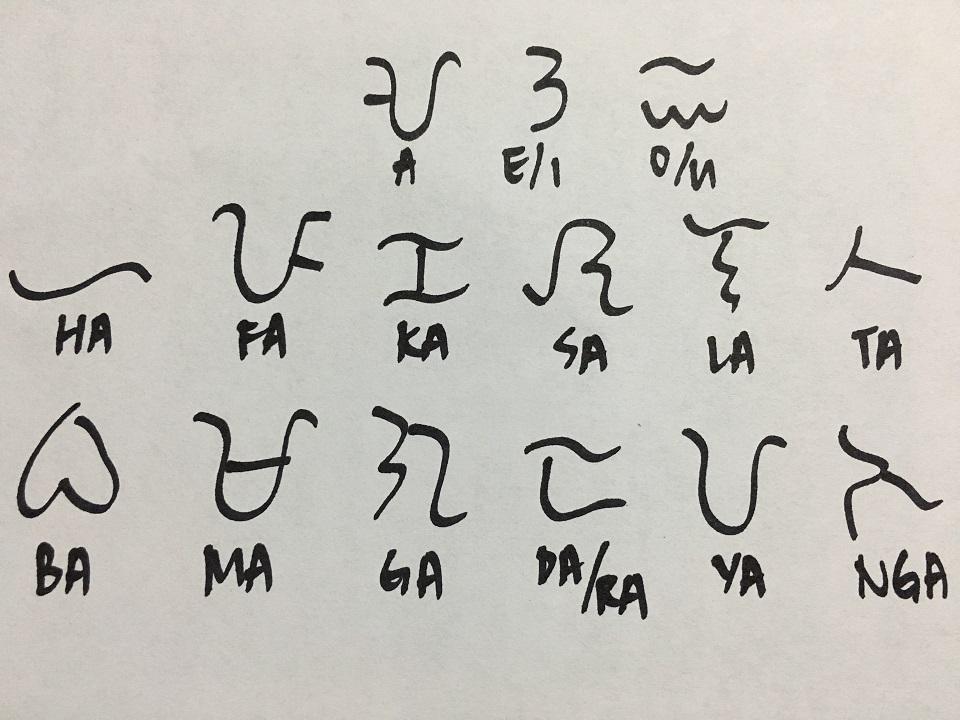 A quick cheat sheet for the three Baybayin vowels and 14 consonants.
It is quite easy to spell or translate Tagalog or Filipino words into native script because of the "spell as how it sounds" rule. Plus, there are no official standards on how to properly write a character, just guidance on how it basically looks.
From the default "a"-ending consonants, a dot, dash, or tilde on top modifies a "na" to "ne" or "ni", while placing them below makes it a "no" or "nu".
A "kudlit", represented by an x or + below the character, removes the default "a" from a consonant, allowing "na" to be just the letter "n". For punctuation marks, a danda ("|") is treated as a comma, while a double danda ("||") is used as a period.
With the basic characters and rules now covered, we practiced what we learned by translating five Filipino words into their Baybayin equivalent. As our final project, Sir Leo made us write our names (in Baybayin, of course) in big, block characters on the illustration boards we brought along.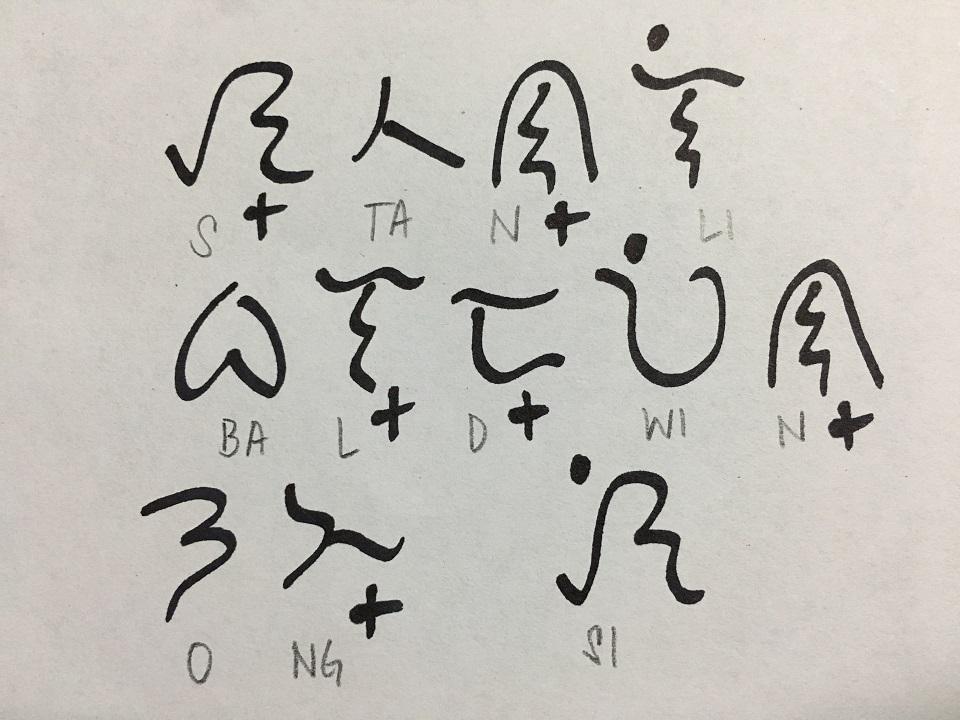 The author's name in Baybayin; remember the rule of spelling the words as how they sound.
Why Baybayin is not widely used
Despite widespread interest in the script as well as a pending House bill—HB No. 4395, the National Script Act of 2011—do not expect Tagalog Baybayin to suddenly become the main script of use in the Philippines. For one thing, conflicts may arise from other provinces that have similar native scripts and languages.
Save for today's peso bills and cool-looking tattoos, Baybayin's future status and existence will have to rely on efforts by advocates like Sir Leo and his Sanghabi team. Learning Baybayin and other native scripts is not only cool and interesting; it is also a way to preserve and respect our Filipino heritage.
And if you are wondering what that four-character script on today's peso bills mean, it reads: "Pilipino."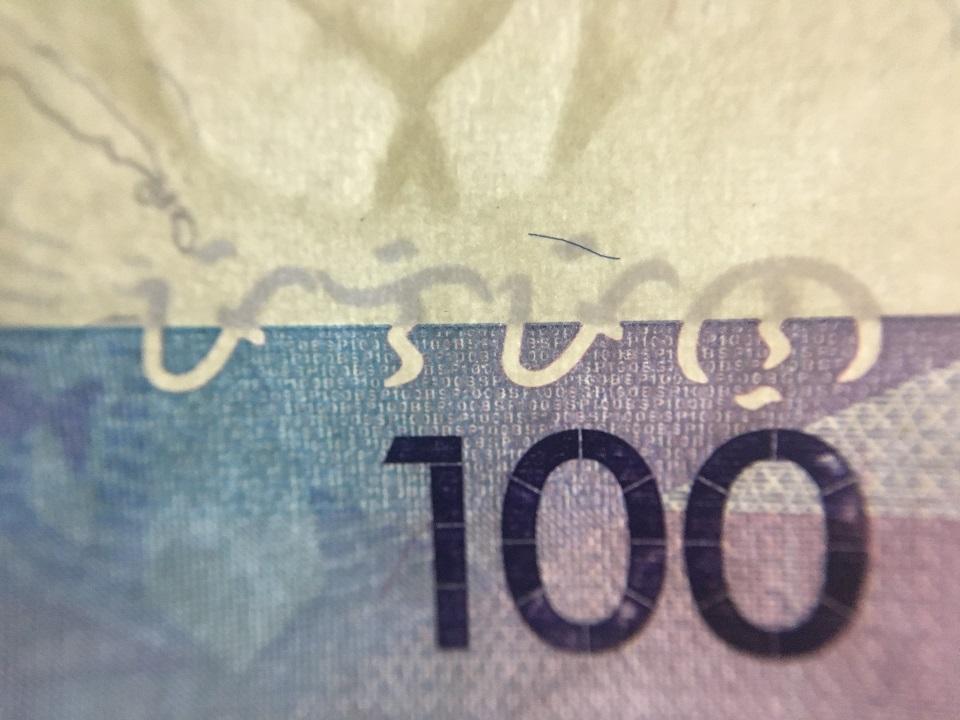 The Baybayin on the bill reads, "Pilipino."
— BM, GMA News