Filtered By: Lifestyle
Lifestyle
A BATTLE FOR YOUNG HEARTS AND MINDS
Puppet shows, plays illustrate Duterte's war on drugs
Supporters and critics of President Rodrigo's war on drugs are turning to theater in the hope of swaying the minds of younger people on a bloody crackdown which has claimed nearly two thousand lives.
The Philippine National Police held puppet shows for schoolchildren aimed at curbing cases of drug-dependence in the grassroots level.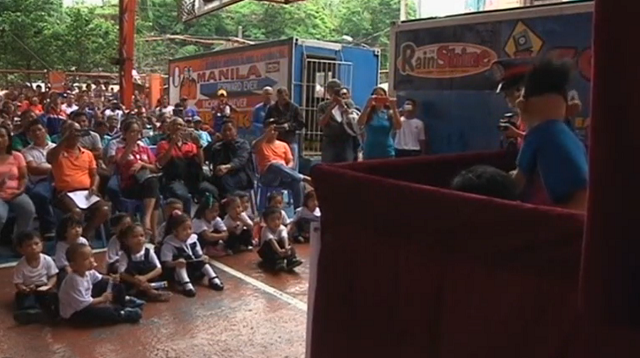 Screencap from Reuters
"This is part of our program to convince and maintain the safety of our people, especially those who have not been subjected to vices by reminding them of the effects of illegal drugs," said police community relations chief Senior Superintendent Remigio Sedanto.
The puppets, which were made to look like Duterte and PNP head Gen. Ronald Dela Rosa, advise children not to take illegal drugs or face bloody consequences. All of the lines were told in a comical manner to avoid scaring the children.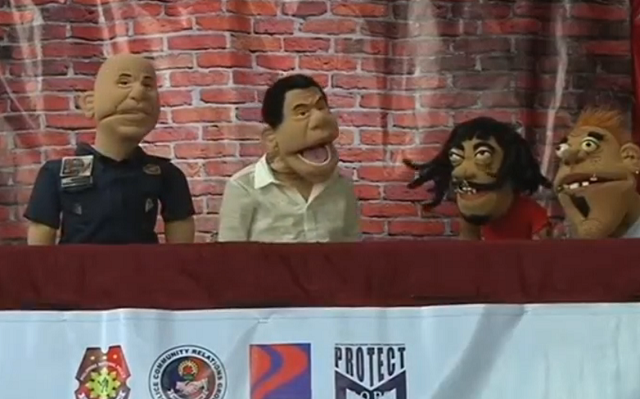 Screencap from Reuters
"I learned if grown-ups are using drugs they should surrender themselves so they won't get hurt," said Weljen Mark, a 10-year old student.
The police's "anti-drugs roadshow" aims to travel around the Philippines and advocate Duterte's anti-crime platform in a humanitarian light as their bloody crackdown on drug dealers continues.
On the other hand, a student theater group in Manila aims to raise awareness on human rights issues under Duterte's presidency.
Students from the University of the Philippines' UP Repertory re-enacted a recent news report about a college student who was gunned down by the police in one of their drug operations.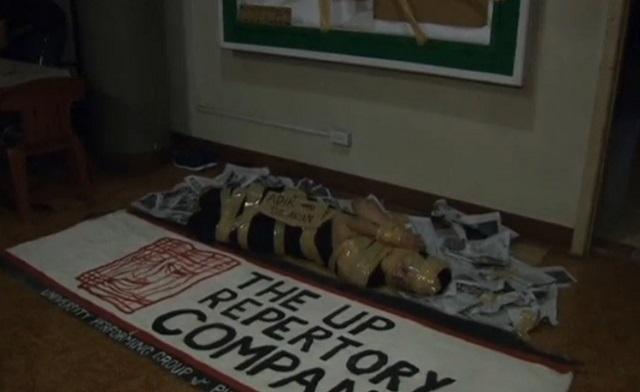 Screencap from Reuters
Participants were blindfolded, seated inside a dimply-lit room and passed marijuana-scented sponges to simulate what happens inside a drug den.
Actors smacked items on the ground to emulate gunshots, coupled with deafening screams and ample storytelling.
"We want to show what is really happening to the youth, to those who are affected by these killings under the new president," said Gio Potes, the show's head writer.
College student Victoria Uy said being subjected to the play blindfolded helped sympathize with the drug users.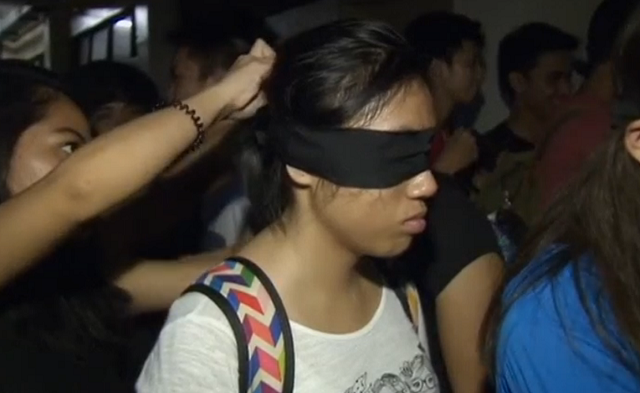 Screencap from Reuters
"It showed us that the victims of extrajudicial killings, they are not just names or faceless figures, they are real people, they have names and they are victims as well," she said.
More than 1,900 people have been killed in Duterte's war on drugs since he came to power seven weeks ago, according to police figures.
Duterte, nicknamed "the Punisher", won the presidency on a platform of wiping out drugs, and had warned traffickers before he took office to reform or risk death.
New York-based Human Rights Watch has condemned the "shocking human toll" and accused Duterte of inciting violence and "steamrolling the rule of law." — Reuters