Filtered By: Lifestyle
Lifestyle
MAN ON THE SIDE
Jumping on the Bandwagon Music Market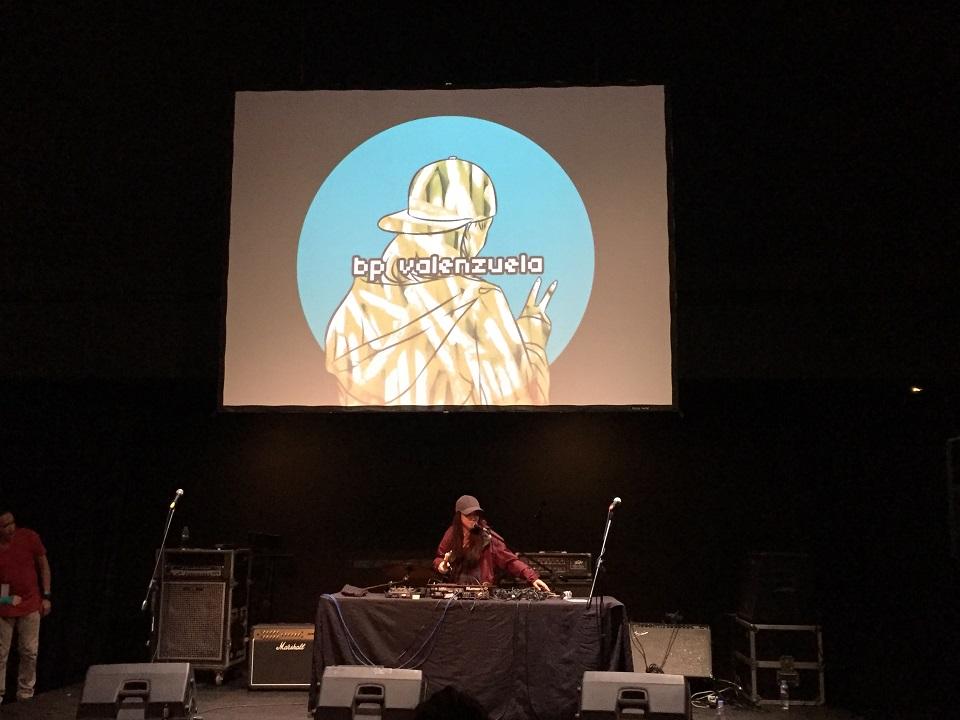 BP Valenzuela takes the stage at the Bandwagon Music Market. Photos: Paul John Caña
The atmosphere was laidback and fun at the first Bandwagon Music Market, held at the PowerMac Center Spotlight in Circuit Makati last week. It was the first local event of Bandwagon, an online community of music enthusiasts with offices in Singapore and here in Manila.
No thanks to heavy weekend traffic, I got there much later than I planned to be. Singaporean act iNCH Chua was serenading the audience with her brand of indie, dreamy rock when I came in. Audiences were either parked in front of the stage, chugging their craft beers, or walking around checking out the merchandise from about 20 or so music-related or themed booths.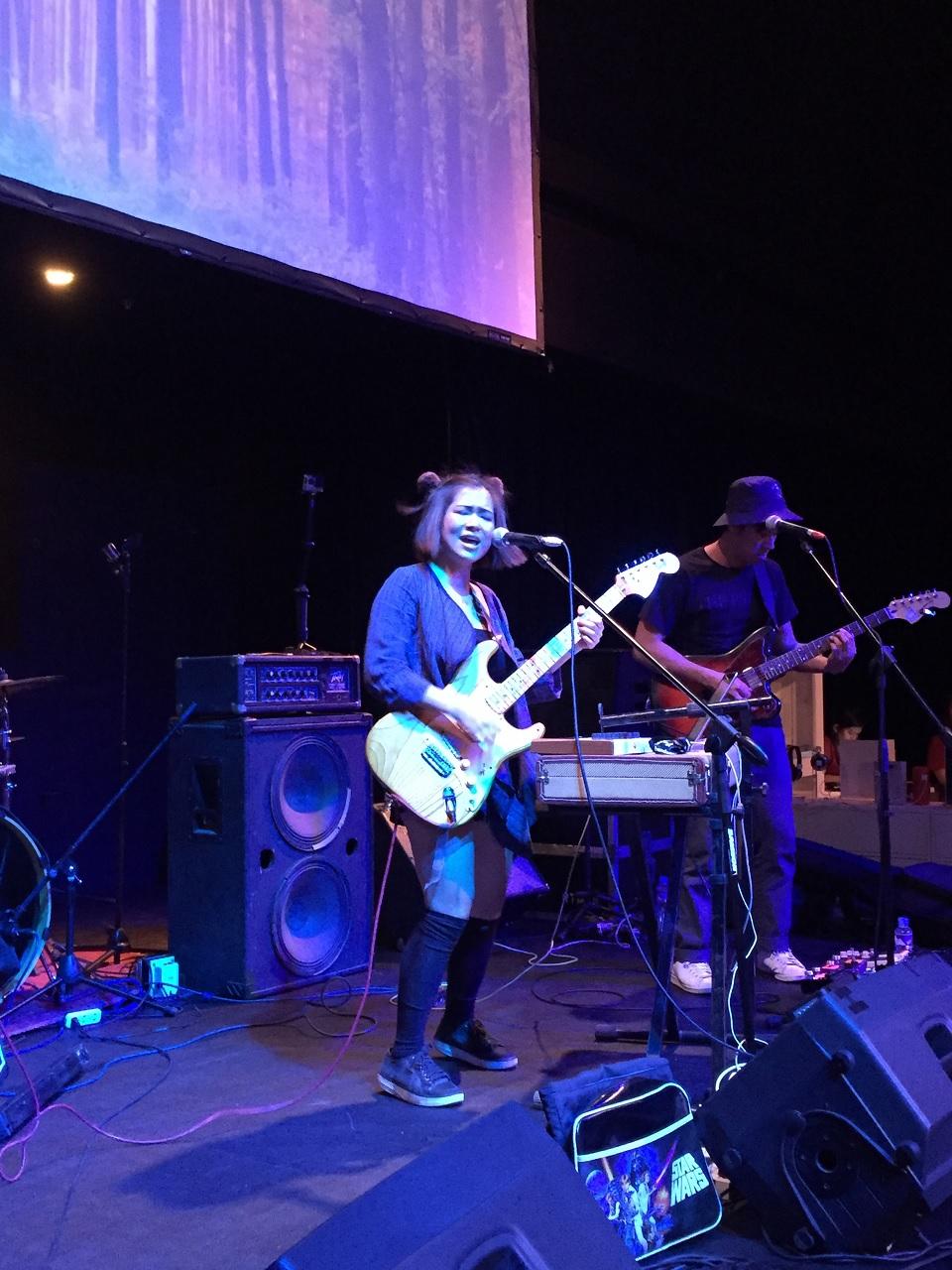 Indie, dreamy rock from Singapore: iNCH Chua
There were music photographers selling prints of images captured from different live shows or studio recording sessions; a music school offering learn-to-play-ukulele classes, graphic designers selling everything from t-shirts to stickers, vinyl shop Satchmi offering discounts on their LPs, and many others. Even musician Johnoy Danao was there personally hawking his entire discography, which consists of three full-length albums, including his latest, Salubungan (I bought one and intend to do a full review soon).
Up next onstage was Bullet Dumas, who had a sizeable contingent of supporters cheering him on during his set. The long-haired folk rock troubadour channeled 90s musician-slash-provocateur Dong Aboy of Yano with his raw, emotionally powerful performance. If you've ever wondered what grassroots, Filipino folk sounds like today, look no further than Dumas.
I got the chance to talk to the man of the hour, Bandwagon founder Clarence Chan of Singapore about his passion project. The first edition of Music Market started out in his home country of Singapore, and he said it began as a way to celebrate an anniversary and organically grew from there. John Uy of Karpos Multimedia (which produces the Wanderland Music Festival among many other cool concerts) walked by and the three of us chatted about upcoming shows in both Singapore and the Philippines. It was exciting to think that both Chan and Uy, who are both in their 20s, have already accomplished so much to advance the music scene in their respective countries and beyond. I'm sure music fans can expect a lot more from them in the years ahead.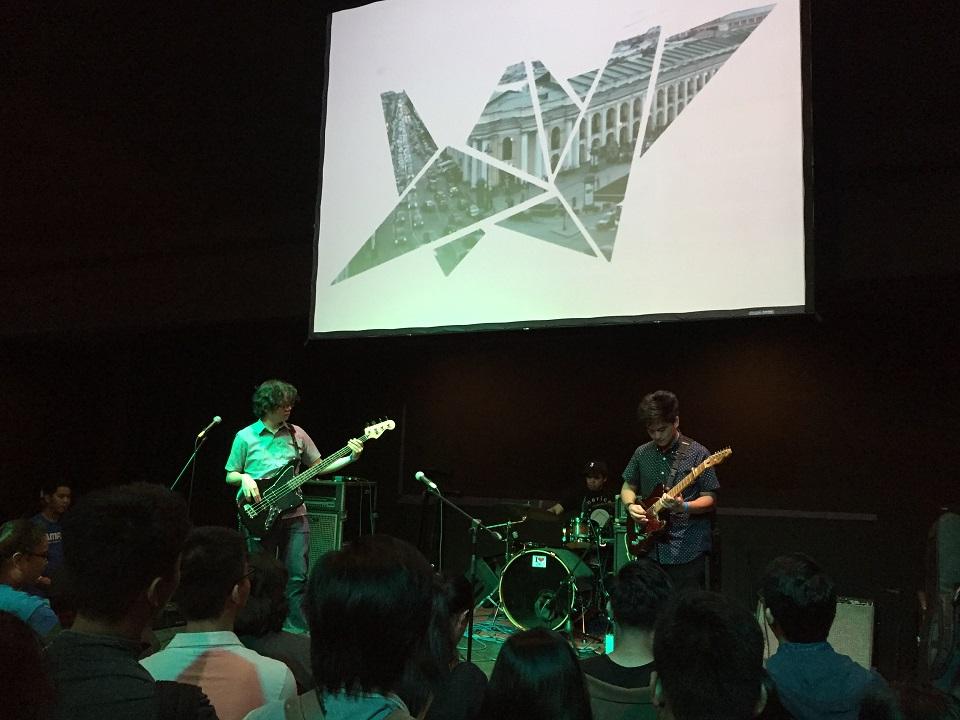 Tom's Story's truly phenomenol instrumental rock was a revelation.
BP Valenzuela killed it as always during her set, turning an electronic-pop set into a trippy, one-of-a-kind experience. The big revelation for me that evening was Tom's Story, a trio of fresh-faced, floppy-haired musicians that I've been hearing some fantastic reviews about but never got the chance to see live, until that night. They busted out some truly phenomenol instrumental rock that reminded me somewhat of Mogwai and Explosions in the Sky. We often expect words to complete a song, but when the talent is there, you let the instruments speak for themselves, and sometimes that's more than enough. That's certainly true of Tom's Story.
CRWN and Eyedress pumped the crowd up even more. Looking out over the crowd, most of whom were bobbing their heads or moving with the beat, that's when I knew the event was a success. Bandwagon's total crowd count is about 400, and I'd say all of them were lucky to catch the debut edition of what I hope will be an annual thing. — BM, GMA News
Paul John Caña is a magazine writer and live music geek. Check out his blog manontheotherside.blogspot.com. Email him at pjcana@gmail.com or follow him on Twitter and Instagram @pauljohncana.