Filtered By: Lifestyle
Lifestyle
Art camp Paghilom seeks art fair alternatives for deeper cultural exchange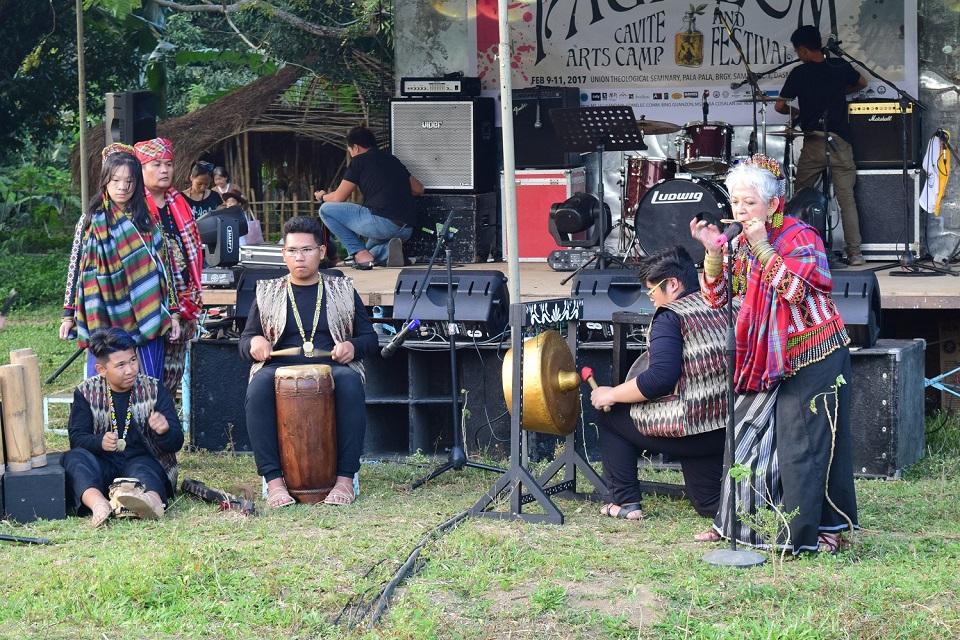 The three-day art camp Paghilom offered live performances, talks and exhibits in an open space in the Union Theological Seminary in Dasmariñas, Cavite earlier this month. Photos: Karl Orit/Paghilom
Paghilom, a free, progressive three-day educational camp filled with vibrant performances, talks, live murals and exhibits, transpired from February 9 to 11 at the Union Theological Seminary in Dasmariñas, Cavite. It was spearheaded by internationally renowned visual artist Manny Garibay.
Supported by the Provincial Government of Cavite, the Dasmariñas City Government, and the Department of Tourism, the event also includes two ongoing exhibits: "Pamana," which runs until March 11 at Museo De La Salle in Dasmariñas; and "Sintomas," a traveling art show, which goes onstage in SM City Bacoor on February 27 and SM City Molino on March 6.
The artist-run initiative seeks to unite local art communities from different regions in the Philippines by providing a free-range platform where artists could share their art and talk about the practice.
"I really feel that there's a longing for an alternative arts community," Garibay said.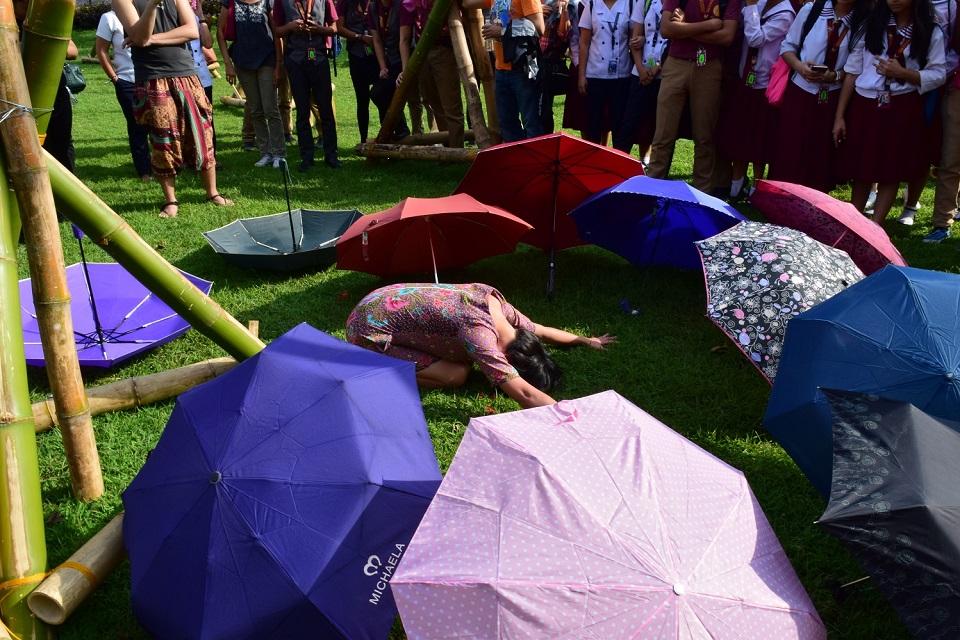 A reaction to the market-driven art fairs happening at the capital, Paghilom is the first arts education camp with features of a festival initiated by Cavite-based artists.
"Art no longer provides meaning to existence because it has been subsumed by the market. It no longer becomes a foundation for defining the important things that make life magical. And I think it's because the manner that it is made accessible to a wider public is driven by the market. Paghilom aims to set these distractions aside," Garibay said.
Art and education
Located in a school with an open expanse covered with grass, the space houses an artist village, and a garden of trees—conducive to fostering meaningful conversations and for sparking creative collaborations.
"Art is not about white walls and decorations. It's about exchange and understanding. It's not a monetary investment," said critically acclaimed interdisciplinary artist Mideo Cruz.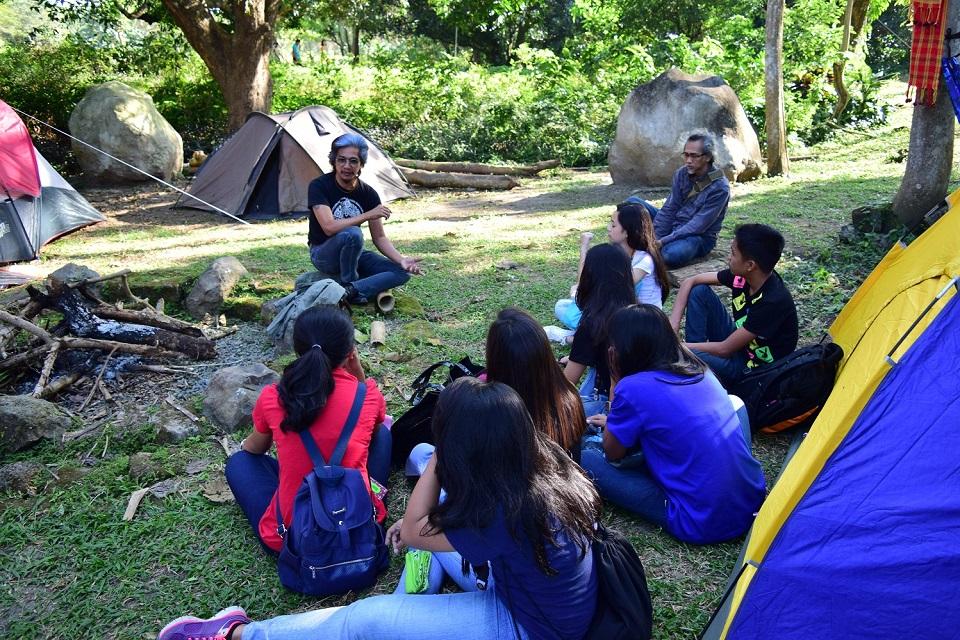 Filipino punk activist Bobby Balingit, who also performed at the event, said that the project is focused on education, exchange and in deepening the practice of one's art.
"We want people to learn kung ano ba ang kahalagahan ng sining at kultura sa buhay ng mga tao. Paano ba nakakatulong 'yon sa pag-unlad ng lipunan?" he said.
Project Space Pilipinas founder and multi-awarded artist Leslie de Chavez said that the country badly needs more alternative arts education to improve the content of local art.
"At the end of the day, 'yong criticality ng work mo ang magla-last, hindi sellability," de Chavez said. He also said that artists need empowerment from fellow artists to learn how to make opportunities for themselves, and not just wait for the gatekeepers or the market to hand it over to them.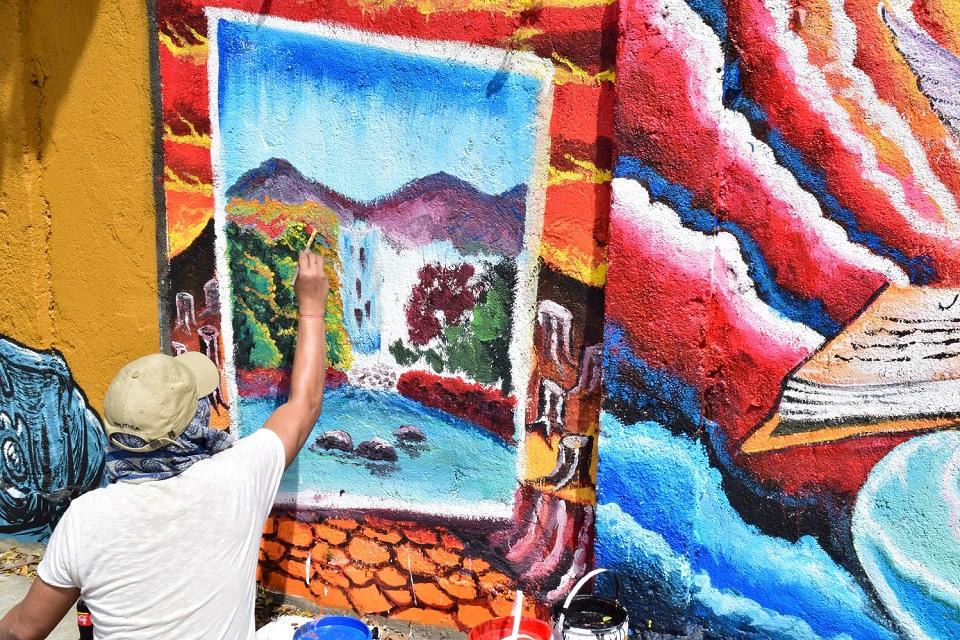 De Chavez also stressed the importance of stepping back from the scene to have a better view of the bigger picture.
"The advantage when you're outside Manila is you could be critical of the scene. Today, art is about movements. It's not about techniques and marketability. What are you doing for your community?" he said.
This doesn't mean that the artists are withdrawing from what's happening at the center, as their aim is to be inclusive.
"I live a life of contradiction. I have one foot there, and another foot here," Garibay said. "But you have to disconnect so you remember why you are doing art in the first place. Paghilom connects you to the initial reason why you are making art."
The group is hoping more support from the government and other advocates so they could do Paghilom on a regular basis because they want it to be a lifestyle, not an escape. — BM, GMA News
For more details about Paghilom, check out the month-long calendar of events on the event's official Facebook page, or call Michelle Cataulin of SM City Malls at 09175712953 or Marah Sayaman of the Paghilom Arts Festival at 09151230976.