Filtered By: Lifestyle
Lifestyle
Wonder Women: Gal Gadot's live-action predecessors, from Lynda to Dawn
Wonder Woman was created by writer/psychologist William Moulton Marston and artist H. G. Peter in 1941. Conceived in the wake of Superman's popularity, Marston designed his creation as counter-programming to the Man of Steel. She was an instant hit with readers, and for the last 76 years, the character has been the world's most prominent female superhero.
The first solo big-budget film featuring the Amazon princess, with Gal Gadot in the title role, is breaking box office records across the globe.
But Gadot's star-making turn is far from the first time the character has been depicted in live action. Here's our rundown of all the times that Wonder Womaan graced the screen in live action:
"Who's Afraid Of Diana Prince?" (TV pilot, 1967)
In 1967, "Who's Afraid of Diana Prince?" was produced as a pilot by William Dozier as a potential follow-up his popular "Batman" series, which premiered the year before.
The five-minute pilot was notable, not only for being the first time the character was depicted in live action, but also for having separate actresses play Diana (Ellie Wood Walker) and her alter ego Wonder Woman (Linda Harrison, who would go on to star in "Planet of the Apes" the following year).
It was probably for the best that the five-minute pilot was never approved for series; it put Diana in a suburban sitcom setting and added her mother—Hippolyta, Queen of the Amazons—as an overbearing busybody whose main concern was whether or not her daughter was dating.
"Wonder Woman" (1974 TV film)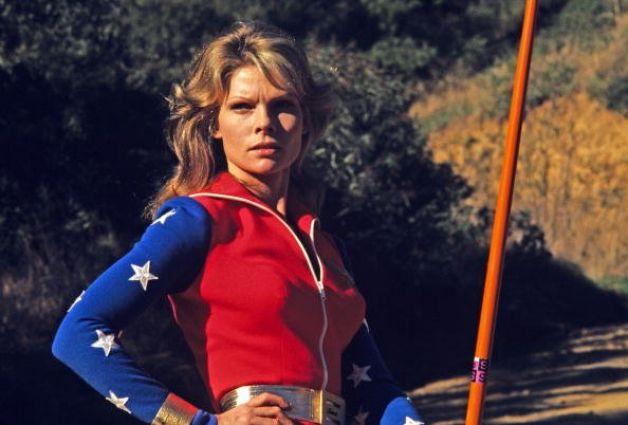 Former professional tennis player Cathy Lee Crosby's portrayal had next to nothing in common with the version that any of us remember. Much like the previous decade's failed attempt, this one purposely jettisoned the elements that made Wonder Woman unique, replacing them with a secret agent narrative that had Diana as a (powerless) human action hero.
While very much in line with the comics being published at the time, Crosby's version failed to resonate with viewers, leading to a more traditional approach the next time Diana was brought to TV.
"Wonder Woman" (TV series, 1975-1979)
For decades, this has been the version of Wonder Woman most fans picture when they imagine the ageless Amazon, and they'd be entirely justified; Lynda Carter's performance, rooted in the character's inherent goodness, combined with a comic-accurate costume and a catchy theme song, made for a depiction that was nothing less than iconic.
The first season featured Diana and her adventures with mortal Steve Trevor in World War II (changed in the current film to WWI), before the setting was changed to the then-present day of the 1970s for the final two seasons. As Diana was immortal, her sidekick for the later seasons was changed to Trevor's son (and played by the same actor).
Carter would reappear in various superhero productions in subsequent years, notably as the principal in Disney's criminally underseen "Sky High" (2005), the mom of Clark Kent's childhood friend in an episode of "Smallville," and, most recently, the US President in the current "Supergirl" TV series.
"Alyas Batman en Robin" (1991 movie)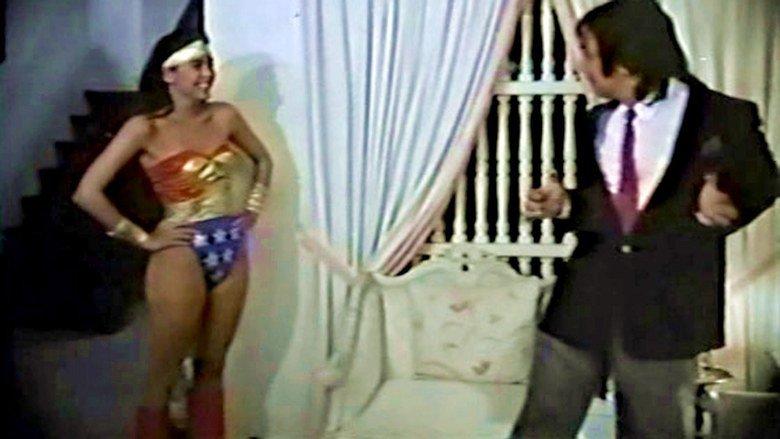 Marred by legal issues that prevented it from being released concurrently with Tim Burton's seminal "Batman" (1989), "Alyas Batman En Robin" featured Joey De Leon and son Keempee in the title roles.
Ostensibly a spoof of the classic 1960s TV series, the film also starred Rene Requiestas as the Joker (who, like Cesar Romero, didn't bother shaving his moustache before putting on the clown makeup) and Panchito Alba as The Penguin.
Despite featuring Dawn Zulueta on the poster in full Wonder Woman regalia, she actually didn't have much to do other than serve as the prerequisite love interest to De Leon's caped do-gooder. While she doesn't even wear the costume until the end, the film is well worth seeing for the sheer ridiculousness of it all. It would take "The Lego Batman Movie," 26 years later, before audiences would see another "Batman" flick close with a musical number.
"Smallville" (TV series, season 6)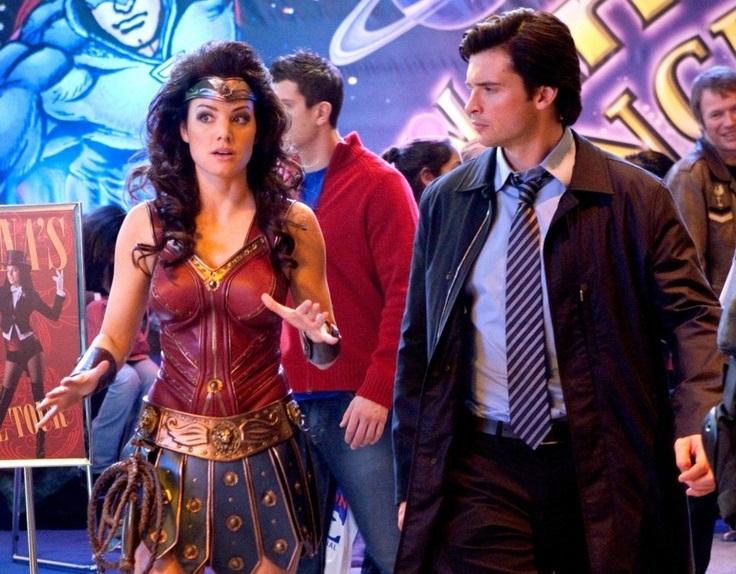 OK, this one's a bit of a cheat, but in a 2010 episode of "Smallville," Lois Lane (Erica Durance) goes undercover at a comic book convention dressed as an unnamed Amazon princess.
"Smallville" was known for playing coy with the DC Comics mythos for years, but the reason Diana never got named outright was the then-ongoing development of Wonder Woman projects, including a Joss Whedon-directed film and a proposed "Amazon" TV show.
Funnily enough, Durance would get to don the actual costume from the next entry on this list, when she appeared on an episode of the short-lived David E. Kelley TV series "Harry's Law" as a person who thought she was Wonder Woman.
"Wonder Woman" (TV pilot, 2011)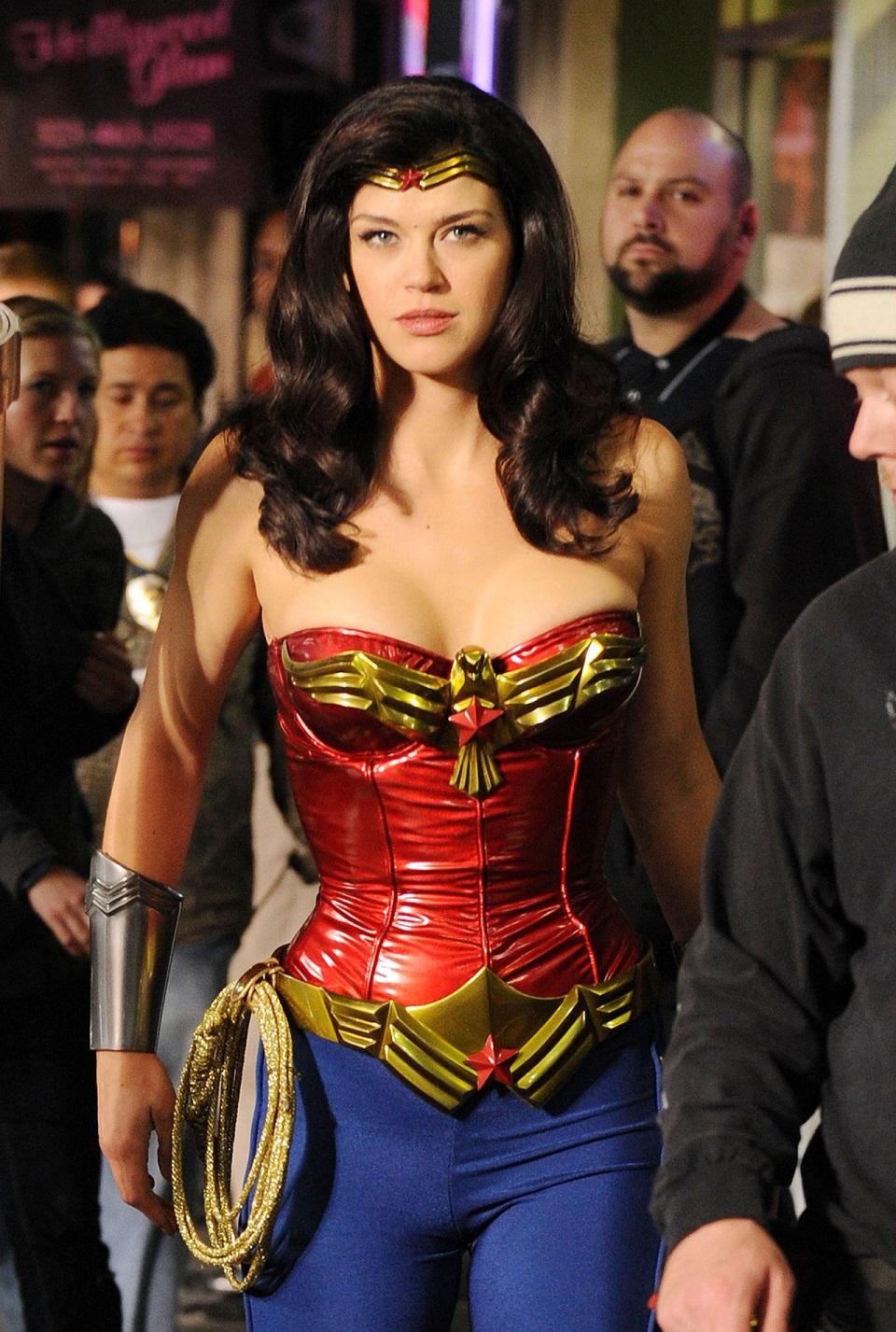 Kelley wrote the script for this pilot, which featured Adrianne Palicki facing off against an evil pharmaceutical CEO played by Elizabeth Hurley.
Seemingly building off of his previous successes at writing modern female characters, Kelly bit off more than he could chew by giving this version of Wonder Woman three identities: 1) the superhero, who wore sensible pants until the internet freaked out, resulting in her wearing the classic outfit at the end for now apparent reason; 2) Diana Themyscira, the high-profile CEO of a toy company that makes Wonder Woman dolls, but that wasn't even the weirdest thing here, as the entire world knows Diana's superhero identity; and 3) an unassuming young lady named Diana Prince, who eats ice cream while watching romcoms and lives quietly with her cats.
At any rate, the show wasn't picked up, and Palicki went on to star as Bobbi Morse on Marvels "Agents of SHIELD."
"Wonder Woman" (2017 film)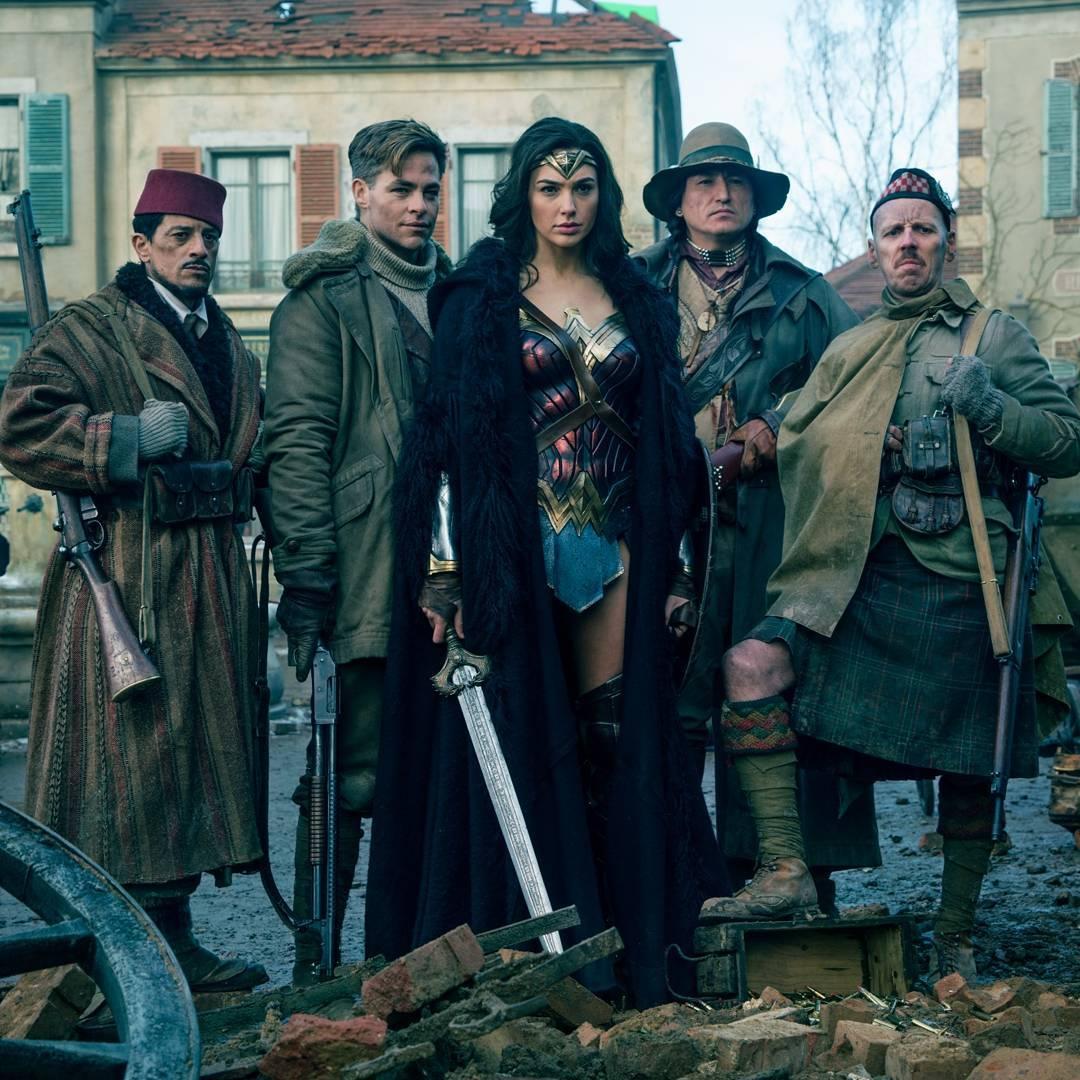 Now, in 2017, we have a largely faithful take on Wonder Woman, as portrayed by former model and beauty queen Gal Gadot. Resonating with audiences in her brief appearance in 2016's "Batman V Superman: The Dawn of Justice", Gadot's take on the character has much in common with Christopher Reeve's version of Superman (or even Chris Evans' Captain America) in that you, as a viewer, are able to invest in the character's worldview.
Indeed, awe-inspiring fights notwithstanding, what makes this Diana stand out from the rest of the heroes the DCEU has introduced us to thus far is her conviction to fight for what she knows and believes to be right.
In an age of overwhelming uncertainty and cynicism, it is downright refreshing to see a hero up on the big screen who's doing the right thing because it's the right thing to do, and not as a result of contrived pathos or self-loathing. Seeing as the DC Extended Universe's big-screen idea of Superman is an angst-ridden loner with a predilection for killing and collateral damage, Wonder Woman is an excellent choice to be the upcoming "Justice League's" moral compass.
But who knows? There's buzz that Superman's current bout with death will see him resurrected to be more of the virtuous leader he's usually known to be, but that seems to be more of a retroactive fix than anything else. In Gadot's Wonder Woman, the DCEU has finally given moviegoers something we never thought we would see from this franchise: a hero we can all look up to.
Take that, Henry Cavill. — BM, GMA News
Mikhail Lecaros is a professional editor and freelance writer who drinks way too much coffee. The opinions expressed in this article are solely his own.