Filtered By: Lifestyle
Lifestyle
Meet the only Pinoy artist featured in the Italian atlas of contemporary art this year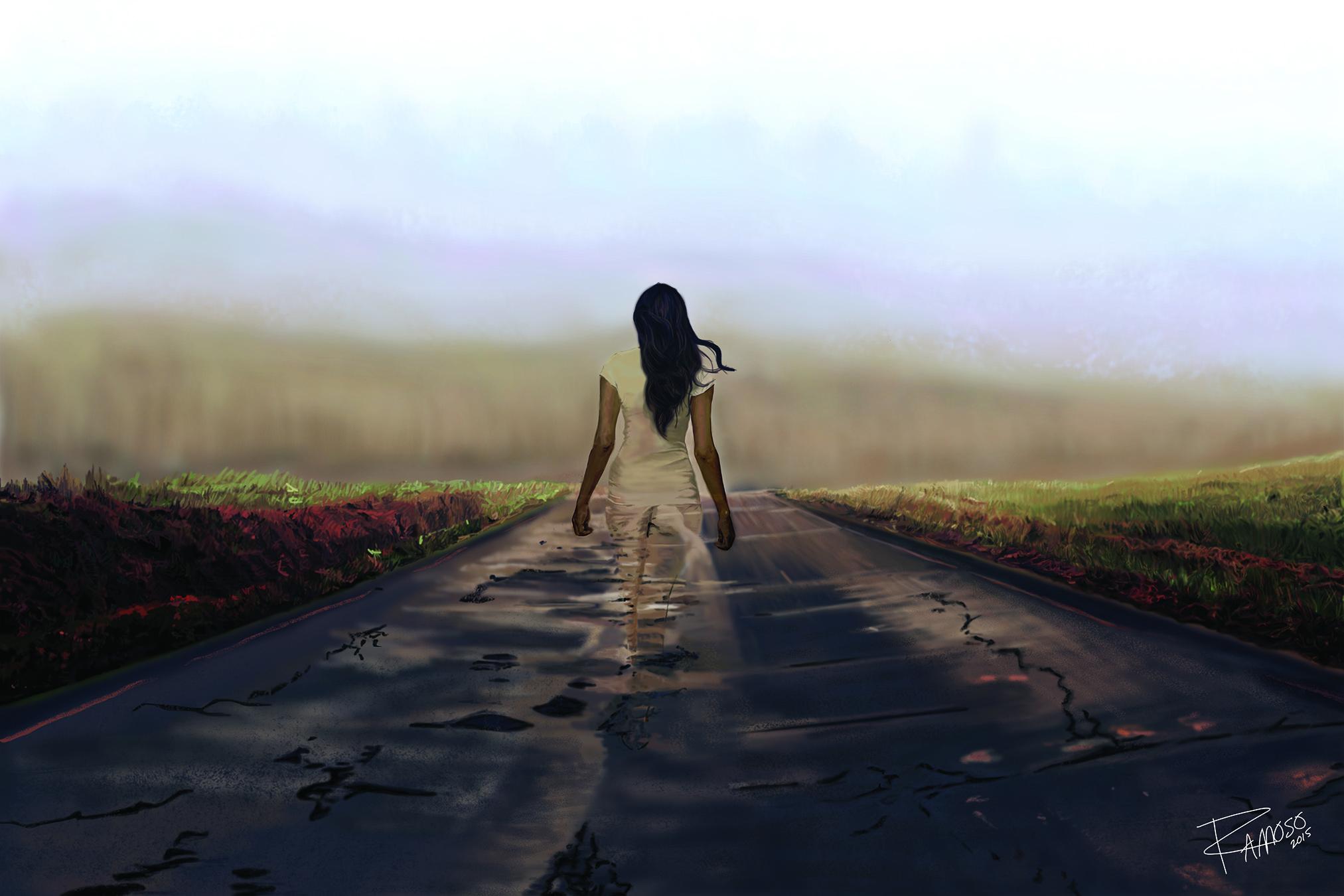 A Filipino artist has just been featured in the "Atlante Dell' Arte Contemporanea," Italy's atlas of contemporary art.
Among the 800 artists featured in the book, Rebie Ramoso is the only Filipino and one of only two Asians who got recognized.
The atlas praises Ramoso for her works "centered on the human figure, caught in its most intimate gestures and in the most ethereal movements."
"Her paintings become instruments of expression of timeless images, bordering on hyperrealism. An inner world of thoughts, experiences and images comes to life quickly, the result of a participatory and intense observation of the surrounding reality," it read.
Rest In My Dreams (2019) Digital Painting by Rebie Ramoso
For the 43-year-old digital painter, she was "lucky that I was at the right place and at the right time, and that I was able to meet these people who saw me and understood my work."
In an interview with GMA News Online, she said she was holding her solo exhibition in Rome in May last year, when she met one of the coordinators of the art atlas, Stefania Pieralice, along with the art critics who were also involved in the atlas.
They kept in touch and later, they asked her if she was interested to be featured.
"It felt surreal, since I knew they were important people in the Italian art industry. It was already a big deal that they appreciated my works. It was another thing when the invitation to the atlas came along," Ramoso said.
Rebie Ramoso with Stefania Pieralice and Rosi Raneri in Galleria La Pigna, Rome, May 2019.
Her latest achievement was validating for Ramoso, whose path was far from straightforward.
She said that while she's always wanted to be an artist, she ended up taking Psychology as a course in college.
She found a reason to study arts when Art Therapy became a field in psychology. But taking Fine Arts simply solidified the fact that she wanted to be an artist.
She said it "took a while" before she claimed to be an artist, and it was only in 2014 that she experimented with digital painting, and chose that as her medium.
She has since held several exhibits for her work.
"I feel that despite my circuitous path, I am now whole, you know? For a time, I had to deal with the uncertainty of anyone who was starting out like me, and who did not have the solid art network, as those who were really entrenched in the art schools," she said.
"Being acknowledged by the Italian art atlas, not only because of my art, but also because of the perspective that I bring into my works because of my psychology background, is more than enough validation of who I am as a person and what I want to bring across," she said.
—JCB, GMA News