Filtered By: Lifestyle
Lifestyle
Iloilo bet Rabiya Mateo is Miss Universe Philippines 2020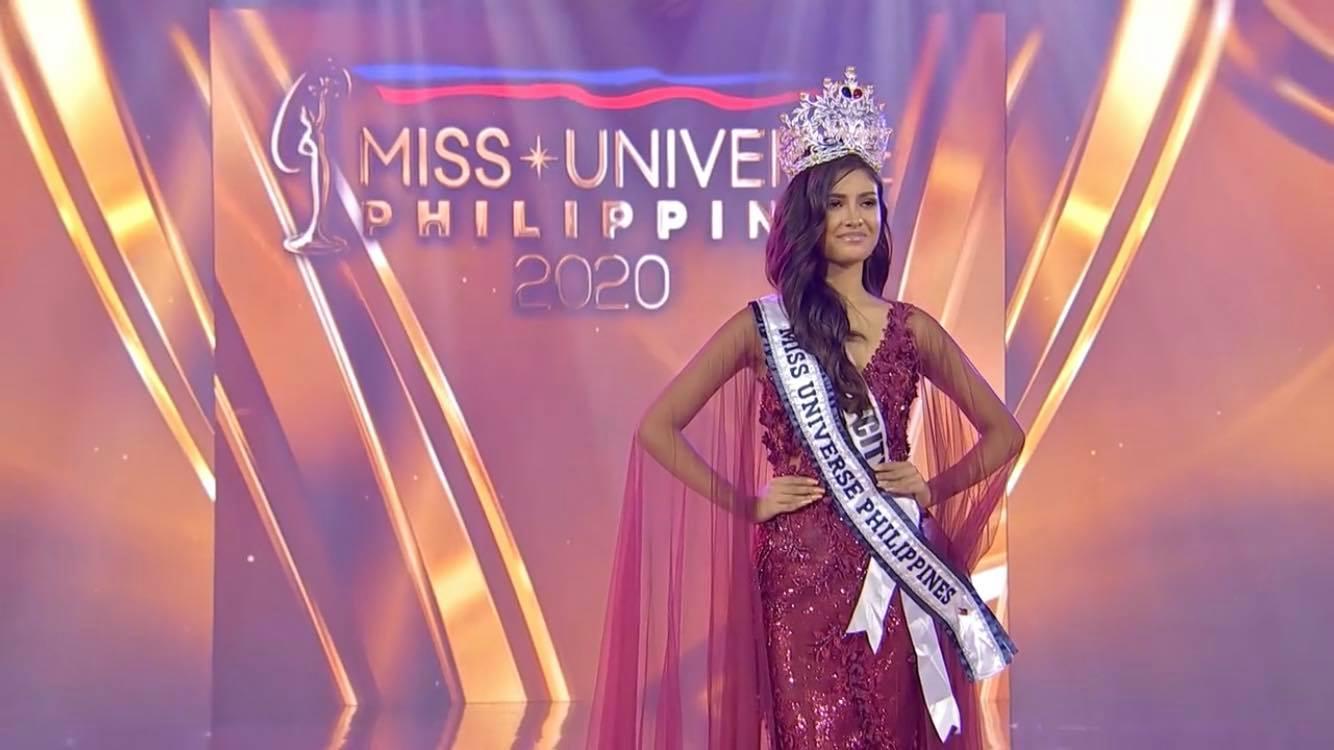 Iloilo bet Rabiya Mateo is the new Miss Universe Philippines 2020! Congratulations!
Following Rabiya is Miss Paranaque Ysabella Ysmael as 1st runner-up, Quezon City Michele Gumabao as 2nd runner-up, Bohol Pauline Amelinckx as 3rd runner-up, and Cavite Billie Hakenson as 4th runner-up.
The final Q&A portion saw a twist this year, with the Top 5 answering two questions: A common question asked of everybody and another specific for the candidate.
Miss Iloilo was asked "If you could create a new paper currency with the image of any Filipino on it dead or alive, who would it be and why?"
Her winning answer was:
If I were given the chance, I want to use the face of Miriam Defensor Santiago. For those who don't know, she was an Ilongga. But what I admire about her is that she used her knowledge, her voice to serve the country. And I want to be somebody like her. Somebody who puts her heart, her passion into action. And after all, she is the best president that we never had.
For the second question, which was asked everybody — "This pandemic has made clear our priorities, essential or non-essential. Where do pageants stand in this time of crisis?" — Rabiya answered:
As a candidate, I know I am not just the face of Iloilo city. But I am here carrying hope and as a symbol of light in the darkest times. And as of the moment, I want to help my community. I want to use my strength to make an impact. And that is the essence of beauty pageants. It gives us the power to make a difference.
During their 30-second speech in the Top 16 round, Rabiya had a remarkable answer to the question on how she can creative a positive and lasting impact to the world around her. The question was asked of all 16 candidates.
"First of all I need to stick to my core, which is being passionate about educating people. I am a lecturer and I've been pursuing this because this education had helped me to have that comfortable life that I and my family deserves and I wanna push people. I want them to achieve greater things in life through me and I know with Miss Universe that anything is possible because I am a phenomenal woman with a heart of beauty," Rabiya said.
In the preliminary competition, Rabiya won Best in Swimsuit.
Prior to the coronation even, she was Missosology's fearless forecast to win the crown.
Catch the replay of the Miss Universe Philippines coronation event tonight at 10:30pm on GMA-7. — LA, GMA News