Filtered By: Lifestyle
Lifestyle
Pinoy lensman bags coveted Ian Parry award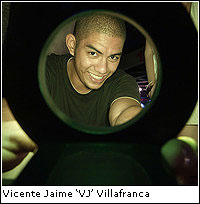 MANILA, Philippines –
Young Filipino photojournalist Vicente Jaime "VJ" Villafranca recently won the 2008 Ian Parry Scholarship award in London, the first ever Filipino to win the award. VJ's portfolio – 12 black-and-white images documenting the lives of gang members of the "Chinese Mafia Crew" living in Manila's Baseco compound – bested other works submitted by photographers from all over the world. Born and raised in Manila, Veejay holds a degree in Fine Arts, with a major in Advertising Arts, from the University of Santo Tomas. Excited by imagery, VJ used photography for his collegiate thesis on the evolution of the street food in Manila, which was later published as a coffee-table book. While still in College, VJ was asked to join the Philippine Graphic group of publications. He was initially assigned to cover the Malacañang beat, before he moved on to cover major news events.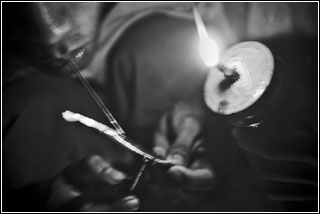 He also shot commercial and editorial photography for Mirror and Cook magazines. After four years being a staffer, he moved on to the world of freelancing. In 2004, he became a stringer for the Associated Press and Agence France Presse, and later ended up as a regular stringer for Reuters in 2006. He was also stringer for World Picture News in New York, and became a founding member of the M4 Collective, a group of photography enthusiasts in Manila. VJ recently earned his Master's degree in Photojournalism at the Konrad Adenauer Foundation Asian Center for Journalism at the Ateneo de Manila University and was recently nominated to the Joop Swart Masterclass program of the World Press Photo Foundation and the National Geographic All Roads Documentary Grant. VJ's works also appeared on the pages of Cosmopolitan, Men's Health, FHM Philippines, Preview, Condo Central, Metro, Girlfriend, Entrepreneur, and Smart Parenting USA. He is currently working around Southeast Asia doing travel photo stories and documentary work. The Ian Parry Scholarship Award is named to honor Ian Parry, a photojournalist who was killed at the age of 24 while on assignment for the Sunday Times of London during the Romanian revolution in 1989.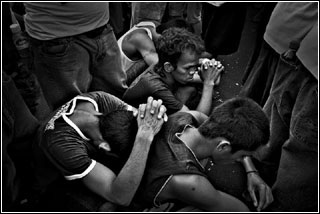 The Ian Parry Scholarship was created by his friends and family to build something positive out of such a tragic death. According to the
www.ianparry.org website
: "The scholarship serves an important role around the world to assist young photographers working on their personal projects." Each year we hold an international competition for young photographers who are either attending a full-time photographic course or are under the age of 24. Entrants must submit samples of their work from their portfolio and a brief synopsis of a project they would undertake if they should win. The prize consists of £3,000 for their chosen assignment £500 to those awarded Highly Commended and Commended. In addition to this, the World Press Photo automatically accepts the winner into its final list of nominees for the Joop Swart Masterclass in Amsterdam.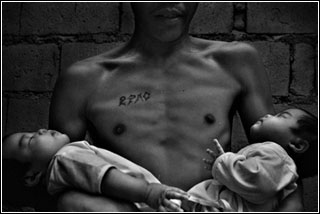 This is a big prize for any photographer, because it has the support of the Sunday Times Magazine, which publishes all the finalist's work. The scholarship provides an excellent launch into a professional career in photography. Year after year, the award has highlighted the work of some of the industry's finest emerging talent, all of whom have progressed into professional careers and still support the award. The judging was held at the Frontline Club on July 1. The judges were: • Tony Chambers, Wallpaper Magazine editor-in-chief • Steve Blogg of Getty Images • Jonas Bendiksen, Magnum Photos and past winner • Parry's family Ruth, John and Charles • Cheryl Newman, photography director of Telegraph magazine • Tom Stoddart, trustee • Harriet Logan, past winner • Stephen Reid of the Sunday Times Magazine VJ said he would use his £3,000 prize money to fund a documentary project somewhere in Southeast Asia.
- GMANews.TV