Filtered By: Lifestyle
Lifestyle
12 recommended reads from 2012
There were so many good books published in 2012 and I wish I could have read them all, but sadly, I haven't been bitten by a radioactive book, so I don't have that superpower.
To be fair to the hundreds of books that I didn't even get to see on store shelves, instead of a "Best Books of the Year" list, I offer these recommendations (in no particular order):
1.
The Fault in our Stars
by John Green – is about two young cancer patients who find each other in a support group. It is heartbreaking in its portrayal of the struggles of someone battling the dreaded disease, but it is also a heartwarming love story brought to life by beautiful and candid prose. John Green aficionado
Leia Pabular
recommends reading this with a box of tissues handy.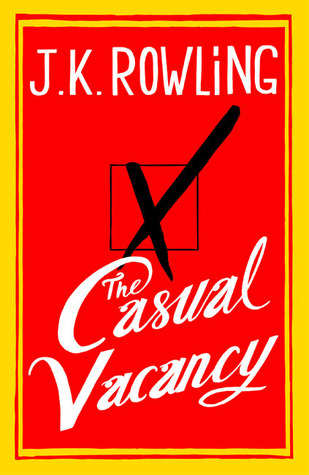 Harry Potter fans should give this one a try to see another facet of the celebrated author.
2. The Casual Vacancy by J.K. Rowling – Despite the mixed critics' reviews, any adult who has come to admire Rowling because of "Harry Potter" should give this a try to see another facet of the celebrated author. Though the plot and the pacing are not up to "Potter" standards, Rowling's brilliance at characterizing the inhabitants of a little English town and what happens when the death of an influential citizen sheds light on their darker nature really shines through.
3. Interim Goddess of Love by Mina V. Esguerra – Take Esguerra's brand of light and kilig love stories, add a fun re-imagining of Pinoy folk tales and mythological figures, and you get this lovely little novella. For a second helping of romance, try Esguerra's other 2012 release, "That Kind of Guy."
4.
Gone Girl
by Gillian Flynn – Flynn takes readers for a ride in this masterfully-crafted thriller about "a marriage gone really, really wrong." Publishing professional
Honey de Peralta
adds, "The idea that marriage is a compromise, no matter how beastly the compromise can be, is something that resonated with me."
5. Cinder by Marissa Meyer – 2012 was the year of fairy tale retellings, and this is one of the most innovative of the bunch. It takes "Cinderella" and sets it in a science-fictional world somewhere in Asia. There's still a handsome prince and a bitter stepmother; there's a creepy alien queen for a villain, but—surprise!—there is no fairy godmother, which is okay, because Cinder is rather awesome all by herself. Oh, did I mention Cinder is a cyborg?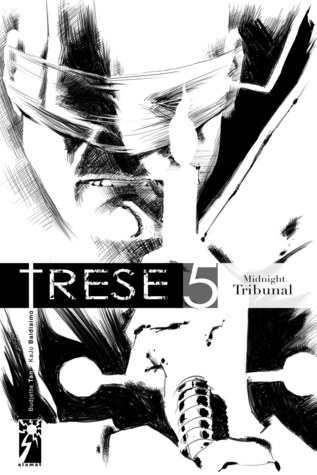 Beloved characters return in Trese 5: Midnight Tribunal
6.
Trese 5: Midnight Tribunal
by Budjette Tan and Kajo Baldisimo – In this latest installment of the award-winning series, S.O.S. calls that are meant for Alexandra Trese are being intercepted, and there is more to the mystery than just someone who seems to want her job. Book blogger
Tina Matanguihan
lauds the return of beloved characters, the introduction of new ones, and how "there's more development in Trese's story arc."
7.
The Raven Boys
by Maggie Stiefvater – Like last year's multi-awarded "The Scorpio Races," this is a showcase for Stiefvater's lyrical prose and sympathetic characters. Bibliophile Claire Torres loves that "it offers something other than the usual paranormal themes," and I
particularly favor
how Stiefvater successfully used the fantasy aspect as both a cornerstone of her world-building, and as a source of plot and conflict.
8. Lower Myths by Eliza Victoria – contains just two novellas by the award-winning speculative fiction author. Those two stories, however, are engaging, entertaining, and feature fascinating characters and worlds that are well-crafted from familiar myths. Victoria's new anthology, "A Bottle of Storm Clouds," is also definitely worth a look.
9.
Bring Up The Bodies
by Hilary Mantel – is the 2012 Man Booker Prize-winning sequel to "Wolf Hall," which likewise won the same award back in 2009. The series follows Thomas Cromwell, courtier to Henry VIII, and imagines the gruesome and juicy details behind certain historical events. In this volume, Cromwell has to solve the problem that is Anne Boleyn, and reading about his efforts and machinations is, as Publisher's Weekly
describes it
, "pure pleasure."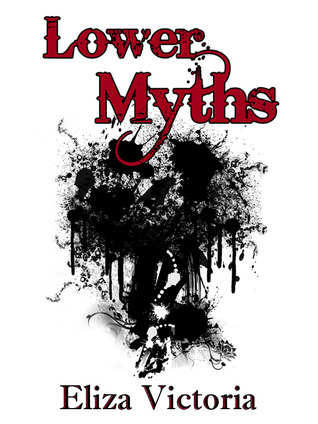 Familiar tales and fascinating characters in Lower Myths
10. Kwentillion #1 edited by Budjette Tan and Paolo Chikiamco – is actually a magazine, but it is recommended reading nonetheless. Conceived as a vehicle to bring science fiction and fantasy created by Filipinos for Filipino young adults to a wider audience, the debut issue showcases a strong selection of original comics, short stories, and feature articles that will leave you asking "So when is Issue #2 coming out?" For another interesting mix of local speculative fiction, check out the Filipino-Chinese anthology, "Lauriat," edited by Charles Tan.
11. This Is How You Lose Her by Junot Díaz – This collection of short stories about love and relationships sees not only the return of Yunior—a character that will be familiar to those who have read Díaz's work before—but of the author's incisive and honest writing style. Some characters and situations may be difficult to read through but that's what makes the stories feel real.
12. The Song of Achilles by Madeline Miller – was actually published in late 2011 but gained more attention in 2012 after it won the Orange Prize for Fiction. It became Miller's answer to her own questions about the Iliad and who Patroclus was that "his death could undo the mighty Achilles." The premise is not new but the characters and the emotions that the story evokes are so vivid, it feels like you're reading a new story even though you've already written a book report on the Iliad or watched Troy a hundred times over because of Brad Pitt and Orlando Bloom. —KG, GMA News