Filtered By: Lifestyle
Lifestyle
Shaira Luna: From gifted child to pro photographer
"I hated photography and photographers in general," declared
Shaira Luna
.
Growing up, Luna always had a camera in her face. "My mom's a stage mom," she said, being the subject of the lens rather than her current profession. "Since I was born, I had albums mula floor to ceiling."
But she was no ordinary kid. In the 1990s, she and others around her age became household names thanks to a series of Promil TV commercials that hailed them as "gifted children". They excelled in science and the arts, spoke in front of students to talk about education, and carried high expectations from adults.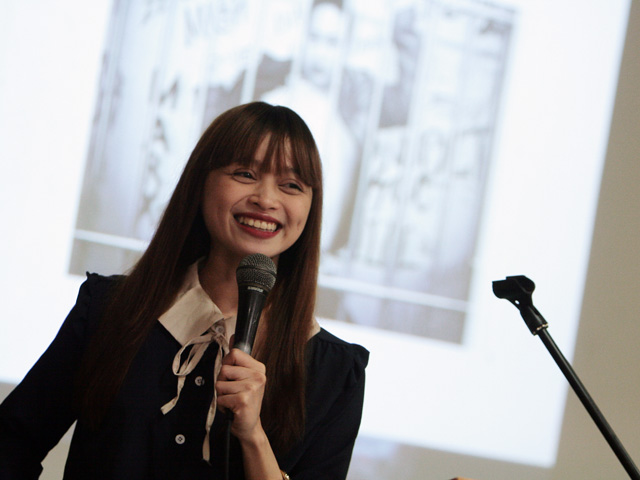 From Promil gifted child to pro photographer, Shaira Luna shared her story at DLSU's Malate Literary Folio's Convention for the Arts.
Love for music fueled photography
Shaira Luna was expected to become a doctor when she took up BS Human Biology, entering De La Salle University at age 13. She dropped out six years later after shifting to various courses and became a photographer, the last thing that she, as a kid, ever wanted to do.
"Lahat ng pina-aral sa akin I didn't pursue. Everything: voice, guitar, all the instruments, art, sports, I excelled naman but I just didn't [continue them]," Luna, now 26 years old, told GMA News Online. "It was photography that was not taught to me. I think I was challenged by it."
Every photographer started with a subject close to his or her heart. For Shaira, her love for music made her follow bands, her "only escape in school" then.

She studied photos from magazines, looking at how portraits and subjects were lighted and storing the information in her head.
"I didn't know what to do in school. I was not studying at all and my only escape was watching bands, because I was also into music. But instead of playing, palusot ko yun na I'm playing but I wasn't, I was taking pictures," she said.
Shaira shot with an Olympus Camedia C50, a 4 megapixel point-and-shoot digicam that had a maximum resolution of 640x480. The specs don't sound strong and "the zoom was limited," but in 2003, it was as clear and sharp as she needed it to tell her story as it "taught me how to frame subconsciously" and became a tool for her to discover life outside academics.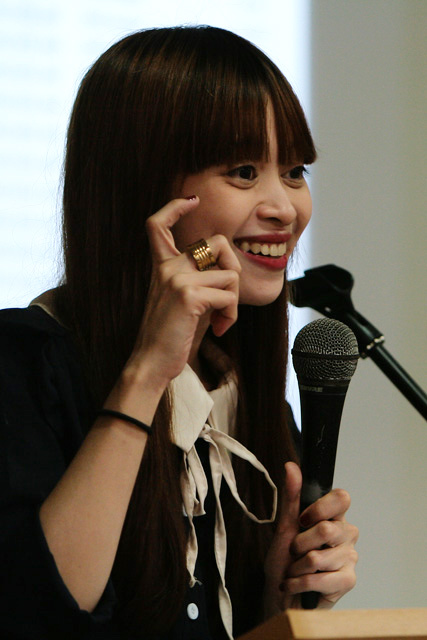 Luna, when she started, would literally shoot everything: "I tried portraits, I tried food. . .I would shoot events, birthdays, binyag, fiesta, basketball ng liga. Minsan libing din."
Zero social life
"I [didn't] have a social life [then]. Really, none. I don't watch movies, bawal akong lumabas, kaya takas talaga. I would watch bands and I would just take pictures. Yun lang ang pwede kung kunan. Kasi at home I didn't have friends, wala akong playmates, I didn't have cousins, I couldn't take self portraits," explained Luna. "That's why I started taking [photos of] bands, and it was good practice. Kasi low light 'di ba? And the lights are moving so you know you have to wait for that moment, yung emotion ng singer, or the guitarist."
It's a Saturday morning a decade later, and Luna has come back to DLSU, not to continue her studies, but to share her experience of how she turned from a gig snapshooter to a pro photographer.
"I kept shooting and the bands [I shot] kept posting photos on forums," Luna told the audience at the Malate Literary Folio's Convention for the Arts. "I tried portraits, I tried food. . .I would shoot events, I would shoot birthdays, binyag, fiesta, basketball ng liga. Walang akong pinalampas. Minsan libing din. I won't turn anything down and, literally, would shoot everything."
She kept on shooting until she realized "This is really fun!"
A gifted lenswoman, 10 years later
Friendster came along by then and she'd post "If you need photos, hire me!" She didn't have a dSLR but people who loved her work helped her save, and eventually, work started coming after a magazine shoot featuring the bassist of Barbie's Cradle.
"I was so kilig," said Luna. "It has been ten years [since I started shooting] and I still feel the same."
Shaira Luna is now a professional freelance photographer and has shot premium subjects from comedian Ramon Bautista to Senator Bongbong Marcos, as she continues to learn the craft through direct experience.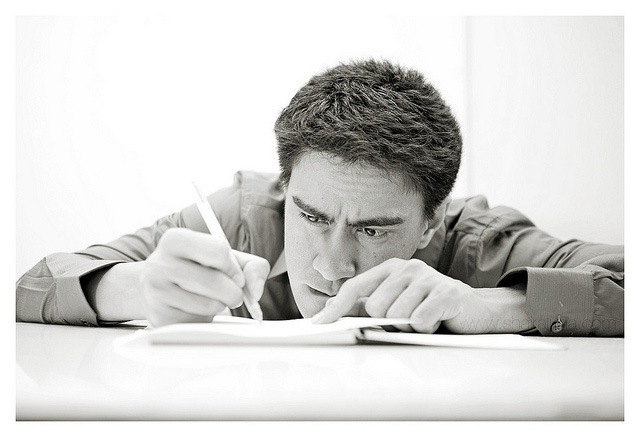 Ramon Bautista is just one of the many subjects that Shaira Luna has photographed.
Photo courtesy of Shaira Luna

"Minsan yung subject sasabihin 'ay pangit ako diyan' or 'papayatin mo naman ako dito.' You're part-psychologist, part-magician", she told the audience.
She has tried shooting rugby and soccer games, but she begged off a basketball assignment "because I didn't know the rules." When she gets architecture and jewel requests, she'd pass it on to someone else, knowing her limitations as she focuses on her strengths.
"You have to learn how to use what you have, you just can't keep buying just because," she shared. "You get a really nice camera and you then want everything agad but you don't know how to use it? You're dead. Me, the longer I shoot, I find, the less equipment I'm bringing."
Sometimes there is too much light
One time, she shot with a point-and-shoot when her main camera's battery died.

"Buti I had the Lumix with me," she told GMA News Online. "You have to be fast. You pick up these little things, always store it," she said, motioning to the head.
Contrary to popular belief, Shaira Luna's infamous line was not about the sun being a medium sized star at the center of the solar system.
"The cardiovascular system is the system that circulates blood around the body and transports nutrients and oxygen to the tissues," Shaira recalled her spiel.
To budding photographers, she stressed that they should observe the little things. "If there's a specific effect you want to achieve, what made it that way? Is it morning? Is the sun nakatirik? Is it bouncing off the floor?"


Shaira wants to improve in the niche of cinematic photography. She's fascinated with how movies turn night into day, and she keeps mental screenshots of film scenes for possible future use.
Years ago, Shaira was under a literal and proverbial spotlight, all eyes were on her, watching her every move. Then she went under the radar, where she discovered she wanted to work with light as a way life.
"Sometimes it's not about adding light. It's removing light. Sometimes there's too much light, you block it." – KDM, GMA News