Filtered By: Lifestyle
Lifestyle
Pete Lacaba is UP's 2013 Gawad Plaridel awardee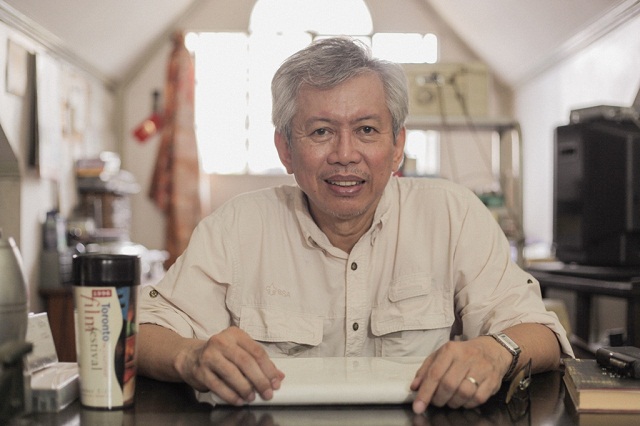 Multi-awarded journalist, writer, and poet Jose "Pete" Lacaba has been named by the University of the Philippines College of Mass Communication as the recipient of the 2013 UP Gawad Plaridel.
In a statement released on Wednesday, UP CMC said Lacaba "has shown unparalleled dedication to the profession of writing through a variety of forms in which he excelled—poetry, essay, fiction, feature articles, interviews, translations, adaptations, and screenplays in both English and Filipino."
Some of Lacaba's prominent works include the screenplays of "Sister Stella L.," "Bayan Ko: Kapit sa Patalim," and "Orapronobis." He is also known as the author of the book "Days of Disquiet, Nights of Rage," a collection of news reports written on the protest movement against former President Ferdinand Marcos during the 1960s to 1970s.
Lacaba will receive the Gawad Plaridel trophy designed by National Artist Napoleon V. Abueva in an awarding ceremony to be held at the UP Film Institute Film Center's Cine Adarna on July 24 at 2 p.m. He is scheduled to deliver a lecture after the program.
The Gawad Plaridel, named after the nom de plume used by Filipino propagandist Marcelo H. del Pilar, is awarded by the University of the Philippines (Diliman) to outstanding practitioners in the field of mass media and communication.
Past recipients of the award include Philippine Daily Inquirer founder Eugenia Apostol in 2004, broadcast journalist Cheche Lazaro in 2007, and
Sun Star Editor-in-Chief Pachico Seares in 2008.
Last year, the award was bestowed on actress
Rosa Rosal
for her use of television for public service.
— VC, GMA News