Filtered By: Lifestyle
Lifestyle
Movie review: Surprises in Jerrold Tarog's Cinemalaya entry 'Sana Dati'
Singularity, we learn from a character in Jerrold Tarog's "Sana Dati," is a phenomenon in quantum physics by which each element of time collapses into one moment. "Past, present at future ay iisa."
It takes a steady hand to handle the layers of chronology and subsequent emotional turmoil in this particular story. But in Tarog's hands, no detail in "Sana Dati" is discarded—not a cigarette tossed from a window, nor a slip of paper thrown from a balcony, nor a crossed-out business card, nor the mention of a physics teacher. Every small gesture has its place in this well-designed, intimate story, built, as it is, like a subtle interpersonal equation.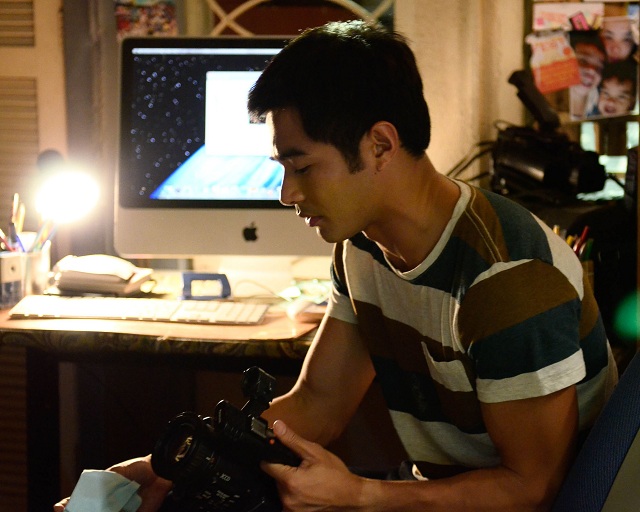 Benjamin Alves in Jerrold Tarog's winning Cinemalaya entry "Sana Dati." Movie still courtesy of Cinemalaya
Lovi Poe is Andrea, a young woman composed of sophisticated, dark-haired desolation, on the morning of her wedding day. Her mysterious hesitation to be happy makes her seem strangely selfish, and Dennis (Paulo Avelino), a mysterious visitor with a video camera, makes her suspicious. Then he makes Andrea cry. The groom she is set to marry—a pale, tense, severe-seeming politician (TJ Trinidad)—is not the warmly grinning, humble fellow (Benjamin Alves) who sets a gift before her in the film's first scene. As the film unfolds, we gradually circle and come to the source of Andrea's intransigent grief and Dennis' momentous visit.
Perhaps it is Tarog's background in horror filmmaking that makes him so adept at building suspense for this upper-class Filipino wedding. "Sana Dati" is the third film in his Camera Trilogy. It is not narratively linked to the two previous films—"Confessional" (2007) covered the violence and subterfuge of political murders, and "Mangatyanan" (2009) covered the blood ritual of a fictional indigenous tribe. All three films explore the pivotal effects of a camera on the lives its lens covers. "Sana Dati," then, is a romantic departure from Tarog's earlier projects in the trilogy.
But the story, which might have faltered into melodrama in the hands of a less careful director, does not drown itself in easy emotion, nor does it lapse into an overly oblique aesthetic. The film drops its hints and asks its simple questions—what is that book of poetry? Where is the blue box?—while letting them radiate out into weightier questions of affection and loyalty.
"Sana Dati" withholds its answers until the audience feels enveloped in the same complex yearning the characters must feel; then offers an intimate moment, a sudden reply. Through each new exchange, each new conversation and memory, we stay surprised; we want to remain, waiting, as the characters do, for the next quietly life-changing choice and revelation.
"Sana Dati" is an artfully rendered, emotionally honest examination of characters caught in a confusing flux of love, obligation, and longing. Its humor, affection, and grief collapse into a series of indelible moments, and it earns the surprise of its ending, traveling, as it does, from the unexpected bend of its beginning.
— BM, GMA News
"Sana Dati" was named Best Picture in the Director's Showcase Category of Cinemalaya 2013. Jerrold Tarog also won Best Director for the said film.

The views expressed in this article are the author's own.