Filtered By: Lifestyle
Lifestyle
For Cycle 2, Asia's Next Top Model holds first go-see in Manila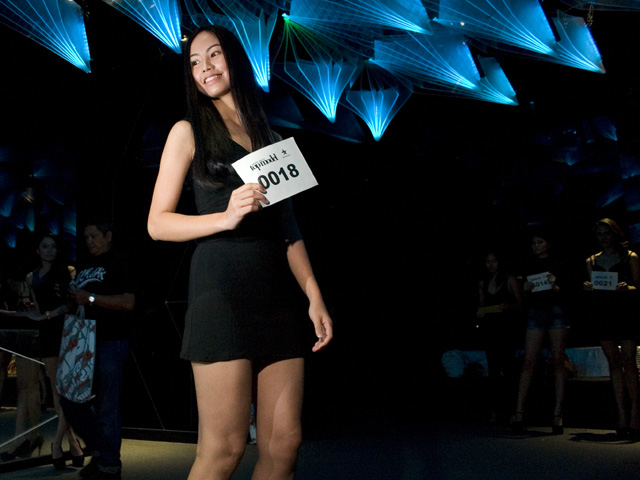 Let the games begin: AsNTM aspirants are assessed at the go-see. Photos by Roehl Niño Bautista
After a successful first season, the fresh and fierce Asian sister of "America's Next Top Model" has been gearing up for an even better Cycle 2, starting with its first go-see held at HYVE in Bonifacio Global City last Friday.
A test of talent
Asia's Next Top Model invites aspiring models from all over Asia to compete in a reality TV show that puts their supermodel sensibilities to the ultimate test. The show's Tyra Banks counterpart is head judge and host Nadya Hutagalung, best known for her work as a model, actress and TV personality.
Along with her are three other judges: fashion director Daniel Boey, resident photographer Todd Anthony Tyler, and the Philippines' own Joey Mead King, who doubled as model mentor for the 14 hopeful contestants in the first season.
The girls are given industry-grade challenges that aim to bring out the very best in them. During the go-see, AsNTM's Eddy Tan noted that "it's not just the face… but the makeover. The main ingredient is about learning… how they take the whole thing and change themselves."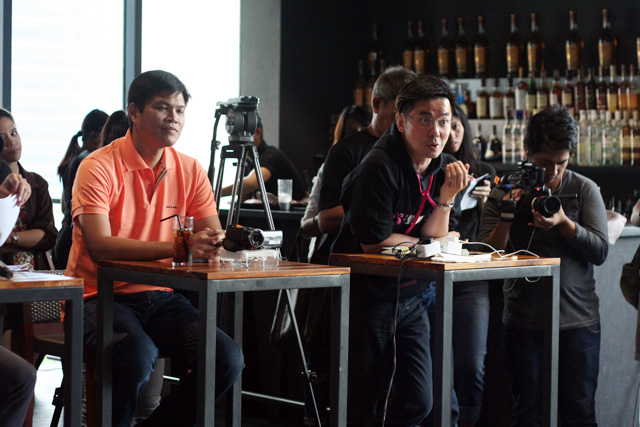 Jude Turcuato (left) and Eddy Tan (right) assess the model wannabes.
Getting in at the go-see
Aspiring models who meet initial qualifications—they must be 16 to 27 years old, at least 170 cm tall, fluent in English and bursting with personality—are first invited to send in their applications before attending the go-see, the first of which was scheduled in Manila last Friday.
From as early as 9:30 in the morning, applicants from all over the Philippines made their way to HYVE at Bonifacio Global City for a chance to make it as the Philippines' representative in the competitive series.
Despite the height requirement, the show has been known to make exceptions for those slightly below cut-off. Likewise, AsNTM creative consultant Eddy Tan said there is no outright restriction when it comes to weight. "If someone plus-sized comes in, I won't mind. This is about transformation," he said.
"They have the height already, the beauty... [but] one thing I'm looking into is the personality," said Tan on the Filipina girls he met at the go-see. "They all have their own individual personality and besides that they have stories to tell."
Wanna be on top
Many of the applicants at the go-see talked about pursuing their dreams by joining the competition.
A 26-year-old from Dumaguete said, "I want to be famous."
Seventeen-year-old Isabel from Makati said she has no previous experience modelling. "I'm trying to figure out directions to take my life and I think this might be an interesting path to pursue. I'm extremely genuine… I think that's what sets me apart," she said.
"I'm not a model expert but… I think it's really the personality and the smile," said Fox International Channels' Jude Turcuato, citing last season's first runner-up Stephanie Retuya of San Pedro, Laguna. "She's very adaptable… very likeable."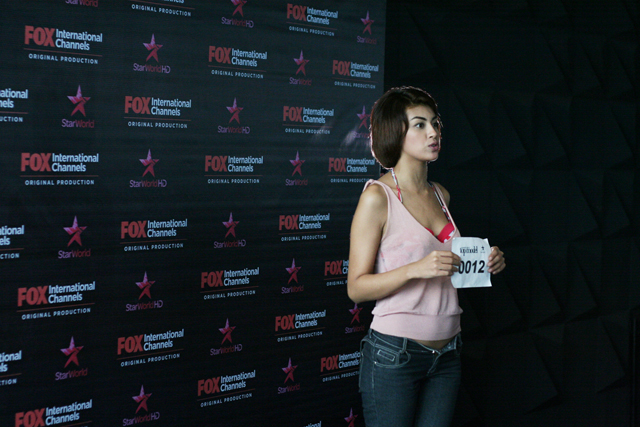 Qualities needed: Height, look and personality.
Things to look forward to this season
Cycle 2 is looking to get 18 contestants from 14 participating countries: China, Korea, Japan, Hong Kong, Vietnam, Malaysia, Singapore, Indonesia, Thailand, Nepal, Brunei, Sri Lanka, India and the Philippines.
Apart from a larger cast, audiences can look forward to a "more international" approach, from guest judges to featured fashions, though neither can be revealed at this point. The show will up its social media presence as well, with an improved website and several related apps set to be released.
"It's going to be quite exciting," said Tan. The contestants, too, will have much to look forward to. Apart from the prizes, which include a three-month modelling contract, a cover photo on Harper's Bazaar Singapore and 100,000 SGD, is a one-of-a-kind experience. "Opportunity-wise it's very, very good," said Tan.
Asia's Next Top Model's selling point, according to Turcuato, is its unique dynamics. Unlike Philippines' Next Top Model or America's Next Top Model, "it's a region-wide tournament and it's all about us rooting for our own… we want the Filipina to be the one to win Asia's Next Top Model," he said.
Cycle 2 is set to air on January 8, 2014 and will be shot in Malaysia.
— BM, GMA News