Filtered By: Lifestyle
Lifestyle
300K fans and growing: Wattpad at the 34th Manila International Book Fair
The recently-concluded 34th Manila International Book Fair is the biggest of its kind in the country, if not the region, and it ran from September 11 to 15. It featured not only the Wattpad meet-and-greet, but also book launches, competitions, and separate but concurrent conferences for librarians, educators, and cosplayers. While digital publishing already has some space at the Book Fair, Wattpad's presence there signalled that the world of books and reading in the Philippines is seeing some interesting times.
The trend, however, is worldwide. Margaret Atwood, the grande dame of contemporary Canadian literature,
told the NextMedia conference back in 2011
that the Internet is helping more people read and write than ever before. "I would say that reading, as such, has increased," she said. "And reading and writing skills have probably increased because what all this texting and so forth replaced was the telephone conversation."
She drew laughs for her presentation, but the solid proof of the truth behind her words is her account on this site called Wattpad, which has thousands of fans reading her work. (Not to mention her Twitter account.)
All about Wattpad
A cross between a social network and a publishing platform, Wattpad was started in 2006 to allow budding and established writers to share their work and build a following.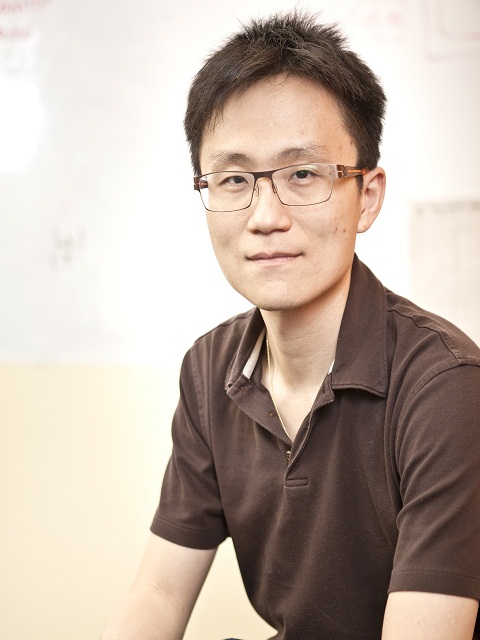 Allen Lau, co-founder and CEO of Wattpad. Photo courtesy of the 34th Manila International Book Fair
One of these writers is Atwood, who has written some exclusive Wattpad content. "Her home is 20 minutes away from my office," Wattpad co-founder and CEO Allen Lau said.
At the MIBF, Lau was there not only to promote the site, but to touch base with Philippine users.
Wattpad currently supports 30 different languages. Lau noted that, "Tagalog is the [second] largest language [on our site]." (Wattpad has yet to figure out that Filipino is the official term, but much of the national language's roots are in Tagalog.) Asked for an explanation, Lau said, "Part of the reason is cultural. Filipinos are very social on the Internet, and [they have] lots of Facebook friends, for example."
Most of the site's traffic, though, comes from mobile devices—and Wattpad's apps for the two major mobile operating systems, Android and iOS, enjoy good patronage. "In the Philippines, most people access the Internet through mobile phones, and Android is really popular," Lau shared. "[and] our price point is really competitive—it's free."
'How We Amassed 300,000 Fans and 100 Million Reads'
The site hosted a major event for its Philippine users at the MIBF, titled "How We Amassed 300,000 Fans and 100 Million Reads," where hundreds of people came over to meet their favorite Wattpad writers. One of them, writing under the username HaveYouSeenThisGirL, has had her work picked up by a local publisher and had her own book signing at the MIBF too.
Lau mentioned that publishers such as Summit Books and Psicom are publishing work by popular users from here. The most popular genres for Filipino users, he said, include romance and genre fiction such as horror and science fiction—and a good deal of fan fiction (fanfic) focusing not only on K-Pop stars but also local showbiz "love teams." (Longtime Internet users may recall that fanfic was one of the genres that found a home online.)
Even in an age where literature can be shared digitally, Wattpad will not keep readers of physical books out of the loop. The company is launching a "fan funding" platform to encourage popular Wattpad writers to publish their work (with a solid base of support—some financial in nature—behind it). More importantly though, Wattpad plans to tie up with a leading independent publisher in the United States to publish books under its imprint.
Lau had this to say to writers who want to consider joining the ranks of those with a huge following on Wattpad (and elsewhere). "A lot of writers are afraid of sharing their work," he said. "And if you hide your work, you miss the opportunity to let other people appreciate your writing, and also missing some big opportunities in the process—your story might even become a movie, for example."
It is a definitely an exciting time for readers and writers who find the courage both to explore and to share. —
VC, GMA News