Filtered By: Lifestyle
Lifestyle
'Daig mo pa ang telenovela' award and more for the best books in 2013
So many good books were released this year, and this is not the first time I've wished I could have read more of them, but alas, Santa Claus was not forthcoming with my request for the superpower to read faster.
Nevertheless, those that did make my and my fellow bookworms' reading lists turned out to be award winners. Here are some of our favorites on which we bestowed our own awards.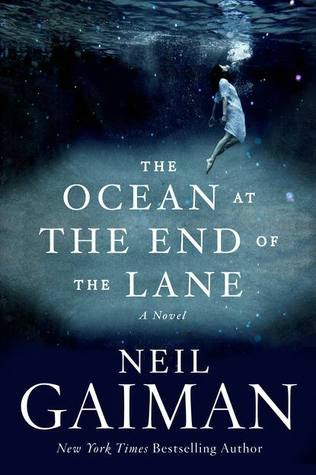 A Walk to Remember Down Memory Lane Award:
'The Ocean at the End of the Lane'
by Neil Gaiman
One of the best novels published this year is Gaiman's "The Ocean at the End of the Lane." It will appeal to children as a magical and fantastical story, but it is also a poignant tale that will surely make adults reminisce about their childhoods.
Book blogger Tina of
I Like It Dog-Eared
says she has read it twice, and she finds Gaiman's storytelling lovely, comforting, and creepy at the same time. Yeah, that's Gaiman, alright.
Honorable Mention: "Fortunately, the Milk," also by Neil Gaiman.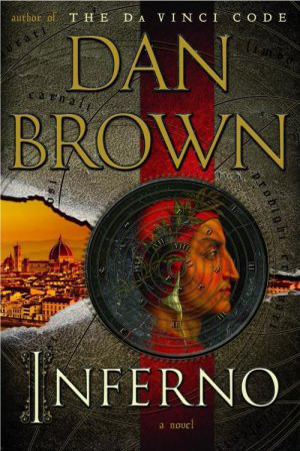 Summoning the Fires of Hell Award:
'Inferno'
by Dan Brown
This year, the latest addition to Dan Brown's Robert Langdon series earned the fiery anger of some Filipinos when he described Manila as "the Gates of Hell." He probably sold a few more copies of "Inferno" than he would have around here without the resulting media and netizen attention, and that's well and good because there are people who overreacted without even reading the book.
But controversy is par for the course for a Brown novel, and love him or hate him, it cannot be denied that he does write entertaining thrillers. If this ever gets a movie adaptation, I wonder if they will shoot scenes here.
No, Really, Manila Is Not The Gates of Hell (*sarcasm!*) Award: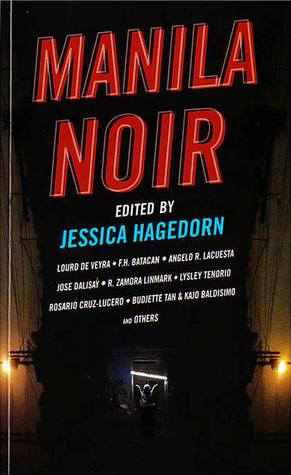 'Manila Noir'
Edited by Jessica Hagedorn
If the creepy, weird, scary, and gory stories in this collection (reviewed
here
) were true, they will do a good job convincing the non-believers that Manila is indeed the Gates of Hell.
It's a good thing it's all fiction. Maybe.
My Mommy Always Said Award:
'Don't Forget The Soap (And Other Reminders From My Fabulous Filipina Mother)'
By Marie Claire Lim Moore
The stories from Moore's childhood in a tight-knit Filipino community in Canada to her life as an expat in Singapore are all told in a very engaging manner, and are full of life lessons and practical advice.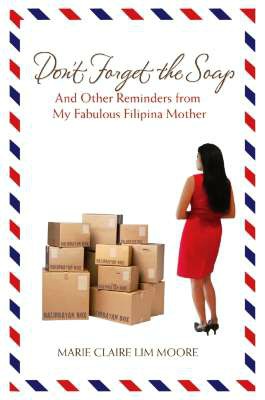 Filipinos, especially those who have immigrant relatives or are immigrants themselves, will relate with many of the anecdotes, but even non-Filipinos can find inspiration in them.
Daig Mo Pa Ang Telenovela Award:
'The Mango Bride'
By Marivi Soliven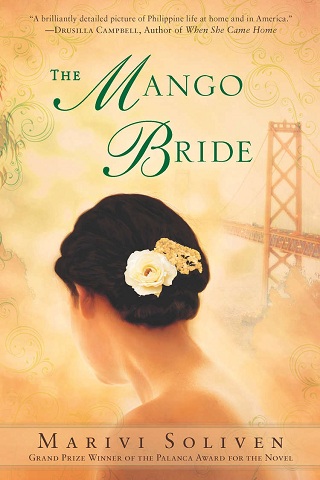 This
Palanca award-winning novel
describes the plight of two women who moved to the United States for different reasons. It may deal with serious issues like poverty, the exploitation of women, and the immigrant experience, but it is engaging, refreshing, emotional, and deliciously dramatic.
Books of the Tumblr Generation Award:
'Eleanor & Park' and 'Fangirl'
By Rainbow Rowell
Tumblr's first ever book club book was "Fangirl," and if you know what kind of posts populate the social networking site, you would also know just how appropriate this selection is.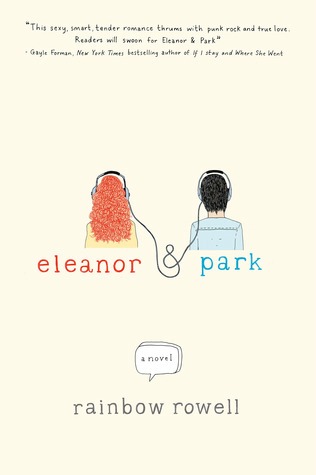 Rowell's writing resonates with readers well, and all you have to do is enter the titles of her books as search keywords on Tumblr to know just how much readers have embraced her characters.
Writer
Chris Mariano
says that one of the things she loved about "Fangirl" is how it is "richly-layered despite having a simple-sounding plot," while blogger Monique of
Marginalia
thinks "Eleanor & Park" is not your conventional young adult romance, but it still delivers the requisite "feels and fluff."
Feed Your Feels Award:
The #romanceclass Novellas
In the beginning of 2013, author Mina V. Esguerra told people "
Yes you are writing a Contemporary Romance novella this year
" and conducted a free writing workshop (a.k.a. #romanceclass) for a handful of aspiring writers.
If you like your romance short and sweet, try any of the students'
eight completed novellas
.
The Triathlete Award:
J.K. Rowling for 'The Cuckoo's Calling'
In the many years since the end of the Harry Potter series, literary critics and fans alike were left wondering if Rowling would ever write anything else or if she was just a one-trick pony.
Last year's "The Casual Vacancy" divided the opinion of readers but proved she could write more than just children's books.
This year, she rocked the literary world with the revelation that she wrote a mystery novel under the name Robert Galbraith, shooting "
The Cuckoo's Calling
" up the bestseller lists in no time, and cementing Rowling's reputation as a versatile writer.
The Avengers Award:
'Steelheart'
By Brandon Sanderson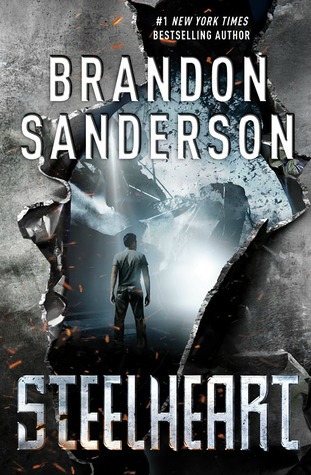 Sanderson brought some of the best things readers love in his epic fantasies into his second young adult novel this year—cinematic action, detailed worlds, his characteristic humor, and a refreshing take on magic. "Steelheart" is the coming-of-age story of an ordinary boy who found himself joining an underground group of avengers who seek to rid the world of Epics—beings with a variety of superpowers, and also particular weaknesses.
It's like a post-apocalyptic "The Incredibles", only darker. The "supers" are also better dressed, but unfortunately, their names aren't much cooler.
Honorable Mention: "The Rithmatist," also by Brandon Sanderson.
Sanderson also deserves the Prolific Writer of 2013 Award for publishing three novels—"A Memory of Light" (the conclusion to Robert Jordan's "The Wheel of Time"), "The Rithmatist," and "Steelheart"—two short stories, and one novella this year.

—KG, GMA News
Meann Ortiz is an engineer and freelance writer. You can find more of her book recommendations in The Girl Who Read and Other Stories. The views expressed here, unless otherwise indicated, are solely her own.