Filtered By: Lifestyle
Lifestyle
The Leapfrog Project seeks sustainable solutions for Yolanda-hit areas
When Typhoon Yolanda hit central Philippines in November, the world rallied to help the survivors restore normalcy to their lives.
However, while the outsize generosity shown by both the international community and other Filipinos made a huge dent in the victims' needs, fraud and political intrigue slowed down aid distribution. Furthermore, said Filipino-American architect Lira Luis, funds donated by organizations without local contacts means there is a real possibility that "very little of it ends up in the hands of those who need it most."
Because of this, Luis has come up with the
Leapfrog Project
, which aims to provide direct assistance to the region hit by the super typhoon by giving locals the power to bring change to their community.
By the people, for the people
The Leapfrog Project aims to help Yolanda-stricken areas shift towards sustainable development through innovative designs and with the help of local communities.
According to its website, the project will be a collaboration among "the most forward-thinking minds in the field of sustainable built environment" and the socio-economic development sectors. It will consider "brilliant ideas that will be found most appropriate and supportive of the achievement of the project goal," it said.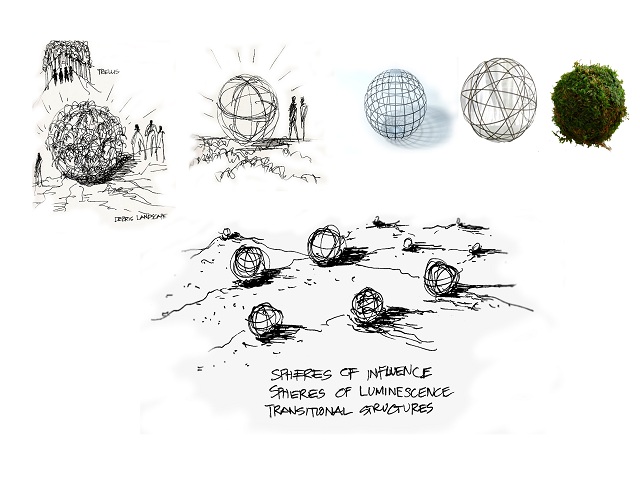 One of Project Leapfrog's planned installations: "living balls" of luminescence. Below are renderings of the balls during daytime and at night. Images courtesy of Lira Luis/Project Leapfrog
The project "centers on the concept that it could potentially be possible to create a blueprint for a metropolis with embedded resilience to extreme geological and meteorological events" such as the super typhoon.
Furthermore, the project wants to help empower the Yolanda survivors to help themselves.
"I have initiated the Leapfrog Project as an initiative based on a balanced collaboration with Filipinos that moves away from acts of imposition," Luis said in an emailed statement to GMA News Online Saturday.
She added, "By directly including the locals in a hands-on capacity, we become true supporters to them as they rebuild the Philippines."
This way, the project also hopes to remind Yolanda victims that they are not alone, even as support begins to dwindle.
"It's our message to Haiyan survivors that they would not be forgotten," said Luis.
Living architecture
One of the Leapfrog Project's planned installations targets one problem in Yolanda-hit areas: the lack of light at night.
"Dimly lit or dark places have become dangerous situations for women and children at night, particularly in tent cities or refugee camps," said Luis, referring to
reported cases of sexual violence
in the aftermath of the disaster.
Addressing this problem will be
Living Balls
, fixtures that use microorganisms, such as a native species of bioluminescent plankton, "intended to light up the city as it begins rebuilding." At the end of their use, the plankton will be returned to their natural habitat, making it a "closed-loop system."
Luis' idea for the balls came from an earlier project,
Living Walls
, which use urine as a natural fertilizer to encourage the growth of algae and small plants on special panels made of ceramic or concrete.
The Living Ball installations, said Luis, symbolize its creators' vision for "a future city development where each piece demonstrates resiliency in rebuilding."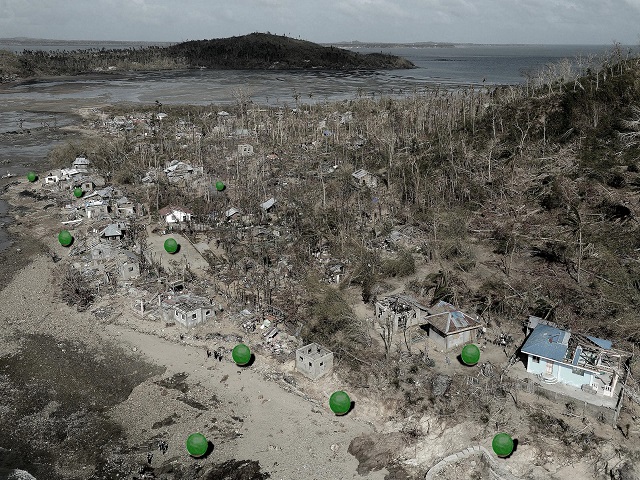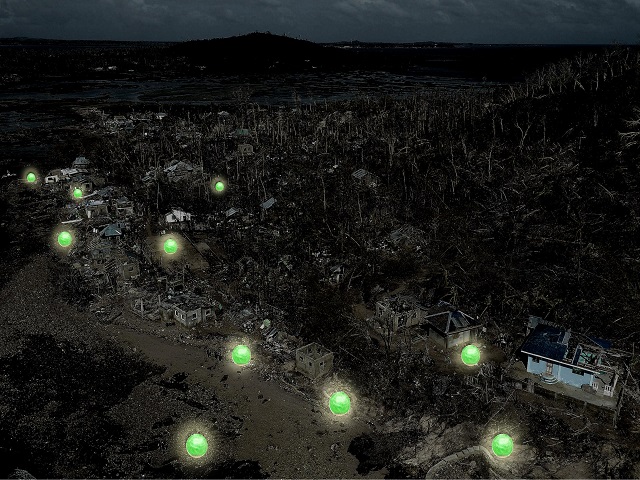 To make the Living Balls a reality, Leapfrog Project
set up a page on local fundraising site SocialProject.ph
to collect funds from interested organizations and individuals.
An offline fundraising event for the Living Balls will also take place during the project's launch at the 2014 American Institute of Architects' national convention in June.
Paglingon sa pinagmulan
Luis says the Leapfrog Project is one way for her to pay her native land back for everything it taught her.
"I want to help the Philippines rebuild because it hits close to home. ThePhilippines is where I was first taught that architecture is a service profession," she said.
A graduate of the University of Santo Tomas, Luis said her experiences in the university foreshadowed the work she would be doing in the future.
"I recall walking through waist-deep flooded streets in Manila during regular tropical cyclones...[I] could only imagine [how much worse] Haiyan's landfall in central Philippines [was]," she said.
As the first Filipino graduate from Taliesin, the Frank Lloyd Wright School of Architecture, Luis felt it was only right to use her knowledge to serve other Filipinos.
"I may live outside the Philippines, but my [heart] burns for the Filipinos displaced by Haiyan," Luis said.
— BM, GMA News