Filtered By: Lifestyle
Lifestyle
The weakling whose shots started WWI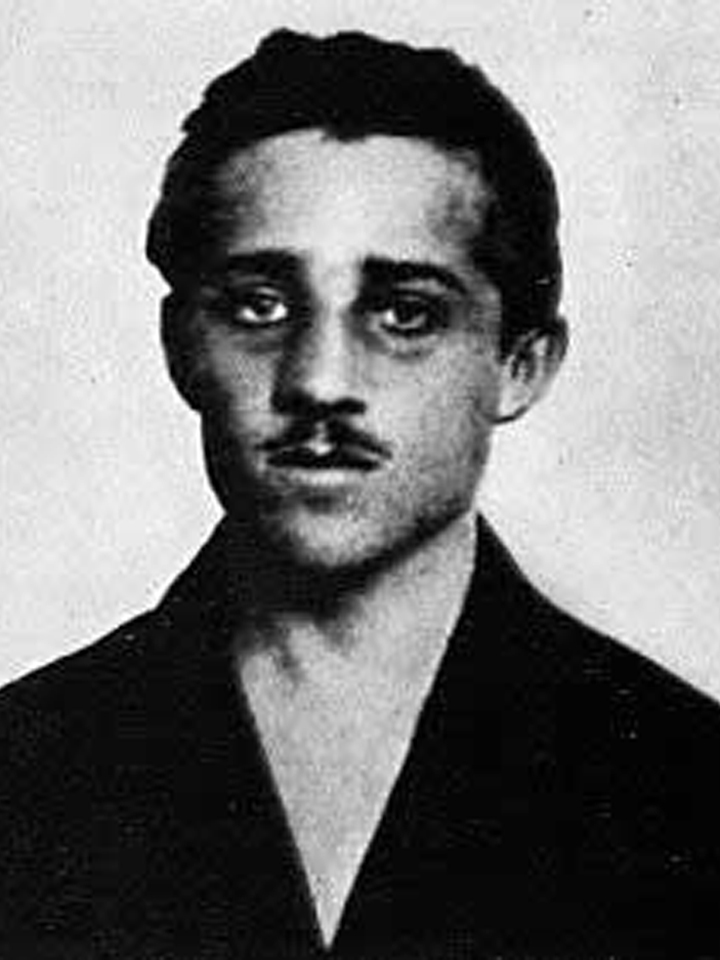 Gavrilo Princip. Image taken from Wikipedia
SARAJEVO - Gavrilo Princip, the 19-year-old whose assassination of Archduke Franz Ferdinand in Sarajevo 100 years ago this June 28 sparked World War I, was weedy, bookish and a bit shy.
But the pint-sized peasant boy was also a passionate Serb and Slav nationalist whose rejection because of his size left with him with a point to prove.
"It was difficult to imagine that he, so small, quiet and modest, should have decided to go ahead with such an assassination," contemporary press reports quoted a judge at his trial as saying.
Princip was born in 1894 in the remote mountain village of Obljaj in what is now Bosnia, one of nine children, only three of whom survived.
He left home at 13 to join his brother in Sarajevo where schoolfriend Vaso Cubrilovic remembered him as someone of "restless soul who cannot settle, like he is always haunted."
Biographer Drago Ljubibratic described Princip as "reserved and quiet".
Once he got talking, though "he could be cynical and tough, persistent and even stubborn, very ambitious and a little boastful," he wrote.
A passionate reader, devouring adventure stories by Walter Scott and Alexandre Dumas, he also dabbled in writing poetry but was too shy to show it off.
"Books mean a life to me," he often said.
Political awakening
In 1912 Princip moved to Belgrade, where he was swept up in a rising wave of anger against the Austro-Hungarian empire of the Habsburgs ruling large parts of the Balkans at the time.
He tried to join first the Serbian army, then the Black Hand, a Serb nationalist guerrilla movement, but both took one look at him and showed him the door.
For Serbian historian Vladimir Dedijer, this twin rejection was "one of the key motives that pushed him to make an exceptionally brave move that would prove the others that he was their equal."
He managed to join Mlada Bosna ("Young Bosnia"), a group of revolutionaries inspired by the anarchist and communist ideas coming out of Russia and Italy.
In 1914, having received weapons training with other members, the group learned that Franz Ferdinand, heir to the Habsburg throne, would be in Sarajevo.
They decided to take their chance.
Nerves of steel
Numbering half a dozen and having spent the evening in Sarajevo's cafes—Princip even had a date—the group separated and lined the route of the archduke's motorcade on June 28, 1914.
The first three lost their nerve. A fourth, Nedeljko Cabrinovic, lobbed a bomb at the imperial car, but it bounced off and exploded under the vehicle behind.
Cabrinovic tried to poison himself and jump into a river and amid pandemonium was arrested. But Princip, instead of fleeing, wanted to finish the job.
When Franz Ferdinand's motorcade later took a wrong turn and had to stop and turn round, the 19-year-old—by chance in just the right place—stepped up to the archduke's car and shot him and his wife at close range.
The consequences of their deaths were enormous. A month later Europe's system of alliances among the great powers had dragged the continent into the horrors of World War I.
Unrepentant
At his trial in late 1914, where a judge described Princip as "weak and short with a long yellowish face, Princip was unrepentant about the assassination.
He insisted that he was a "Yugoslav nationalist, aiming for the unification of all Yugoslavs."
Princip escaped the death sentence because he was under 20—by less than a month—and was given 20 years in prison and incarcerated in solitary confinement in jail.
In the harsh conditions, weakened by malnutrition, his tuberculosis worsened. Wasting away to a skeletal wreck, he died in 1918, a few months before the end of the war.
Legacy
In 1920, his bones were dug up and brought to Sarajevo where they were given a decent burial and until the Balkan wars of the 1990s he was the city's favorite son.
But after years of bombardment and sniper fire by Serb forces, the people of Sarajevo, now the capital of an independent Bosnia, no longer want to honor him.
Two plaques commemorating Princip were ripped up and a bridge named after him reverted to its pre-1914 name, Latin Bridge, and his memory still splits the Balkans.
Princip is now "whatever person the observer wishes: hero, villain, liberator, terrorist," Tim Butcher, a British historian who has written a book on the assassin, told AFP. —
Agence France-Presse