Filtered By: Lifestyle
Lifestyle
Samurai ecstatic: 'Rurouni Kenshin' stars have a blast on the red carpet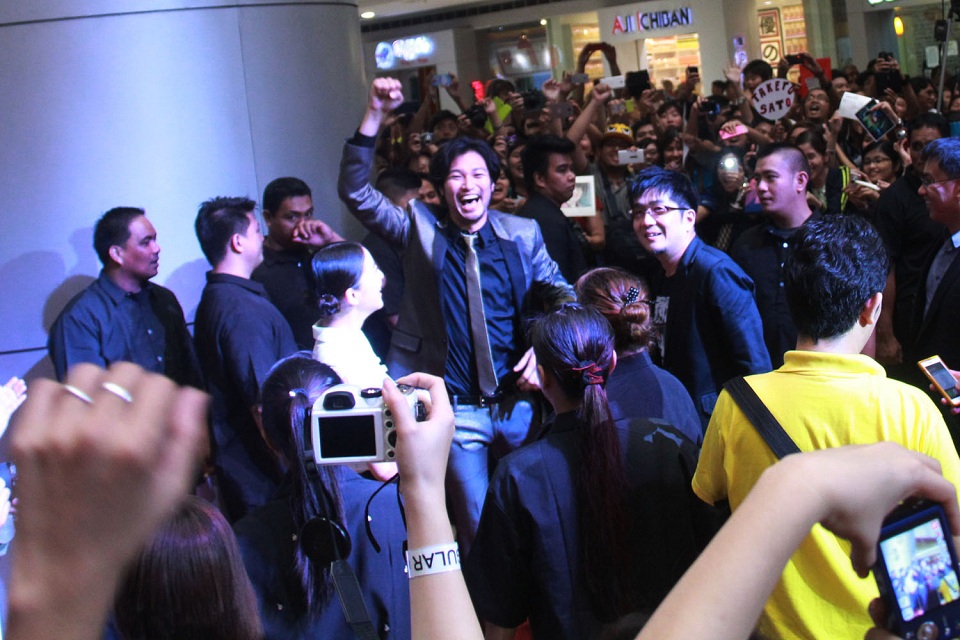 Munetaka Aoki is happy to be here.
When it was announced that the stars of "Rurouni Kenshin" would walk the red carpet in the Philippines, the online fandom exploded. Everyone looked for tickets, joined contests held by sponsors for passes just to see the actors that gave life to the much-loved characters in person—and on Wednesday showed up at the premiere, elbowing each other to get a good view of the visitors from Japan.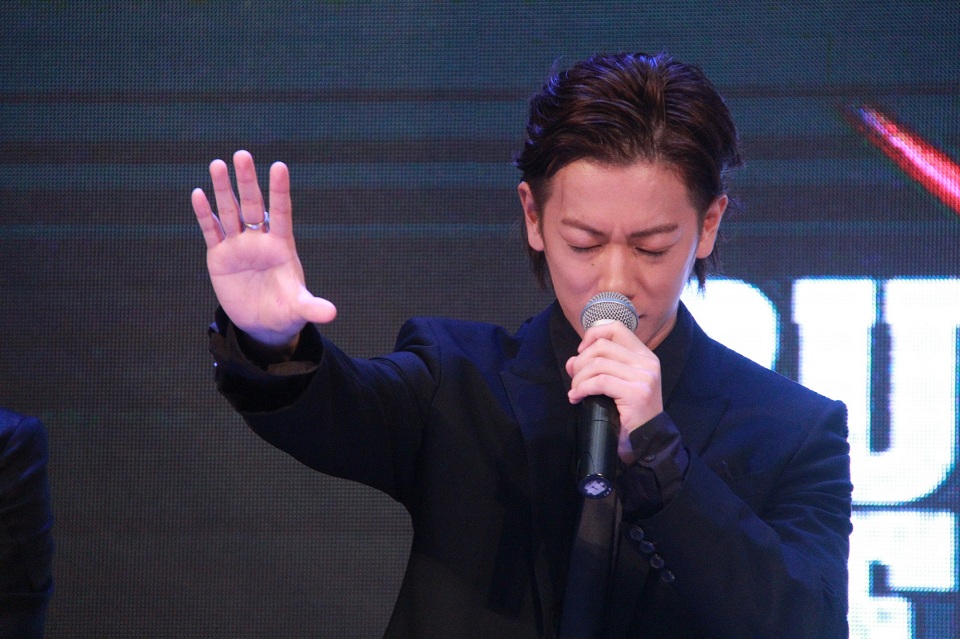 Takeru Sato has a moment.
Perhaps some expected movie director Keishi Otomo, Takeru Sato (Kenshin Himura), Emi Takei (Kaoru Kamiya), and Munetaka Aoki (Sanosuke Agara) to walk the red carpet at SM Megamall's Activity Center just slowly enough for smartphone-wielding fans to get a decent shot of them. But the fans were surprised when each cast member took generous stops to sign notebooks, manga, DVDs, and printouts held out to them. For those who traveled great distances for just a glimpse of the stars, their happiness at interacting with the fans was a sweet treat.
Emi was sweet in person, making the most stops along the red carpet, while Takeru looked cool on the red carpet in his all-black garb and pulled-back hair. But the fan winner of the night was Munetaka, who was in character as he pumped his fist in the air and waved to cheering fans in his shining suit and flip-flops. Director Otomo laughed at his antics along with the rest of the cast.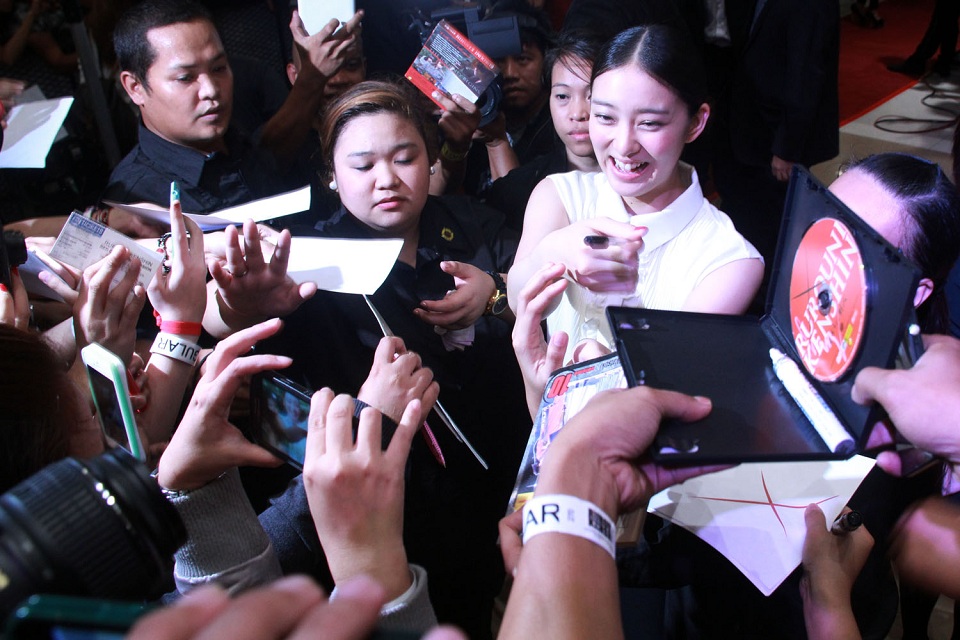 Emi Takei is mobbed by autograph-seekers.
Takeru nailed the obligatory Filipino greeting by a foreign visitor, and cast member Maryjun Takahashi (Yumi Komagata) can take partial credit, sharing on Instagram that she "taught Kenshin some Tagalog words." The half-Filipina actress wished on social media that she could have gone with the gang to the Philippines, but Pinoy fans expressed hope that she could go next time if there is another such event in the future.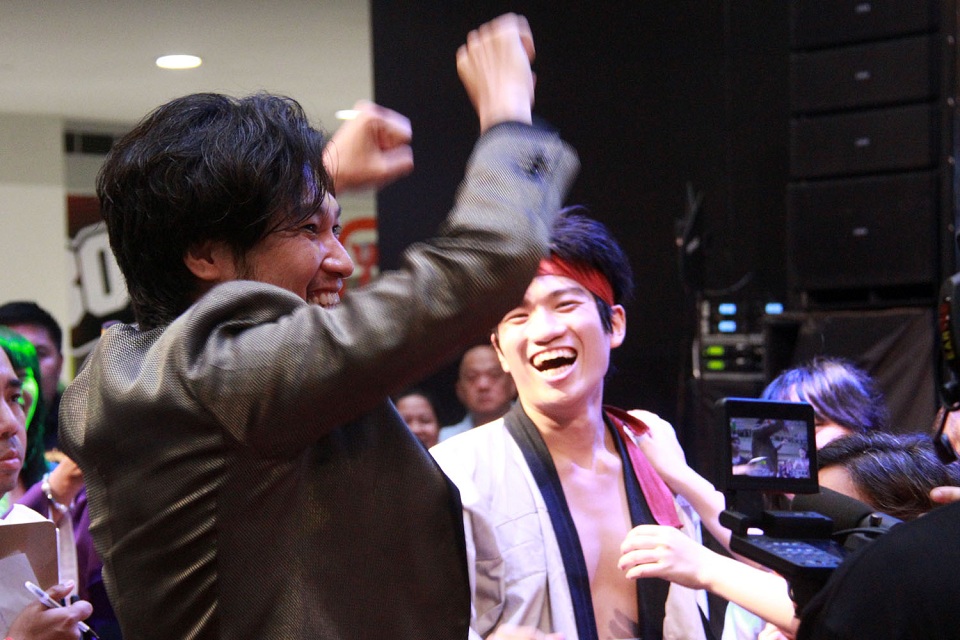 Two Sanos for the price of one.
Inside the theater, Munetaka maintained his silly self, quipping "I know" in Sanosuke Sagara fashion after hearing part of the crowd swoon at how "kawaii" Emi was as she talked. They answered questions from fans picked on the spot, even an inquiry on what kind of love does Takeru have for Emi, which he was smart to answer with "you'll know if you watch the movie."
It was surreal for most who grew up thinking of Kenshin Himura and other characters in 2D. Now they have the faces of these three in their heads, and having them over was a rare event worth cherishing.
— BM, GMA News