Filtered By: Lifestyle
Lifestyle
National Museum showcases Bangsamoro art for Eid'l Adha holiday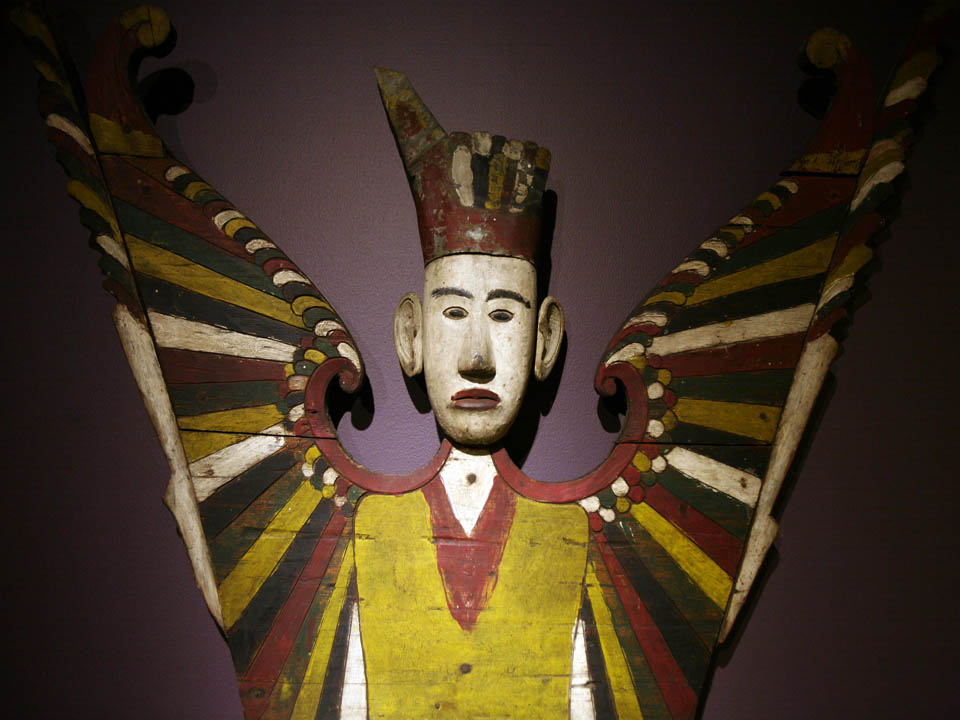 Wooden image of Maranao's legend of Indrapatra.
In observance of Eid'l Adha—or the Feast of Sacrifice—the National Museum in partnership with the Magbassa Kita Foundation, Inc. presents "Faith, Tradition, and Place" exhibit containing Bangsamoro Art from the National Ethnographic Collection. The Ethnographic Collection aims to enrich and deepen historical and cultural awareness of tradition and the deep spirituality of our Muslim brothers and sisters.
The collection of various artifacts of the Bangsamoro people show the richness of Philippine Muslim culture and its traditions even before the islands were invaded by foreign powers.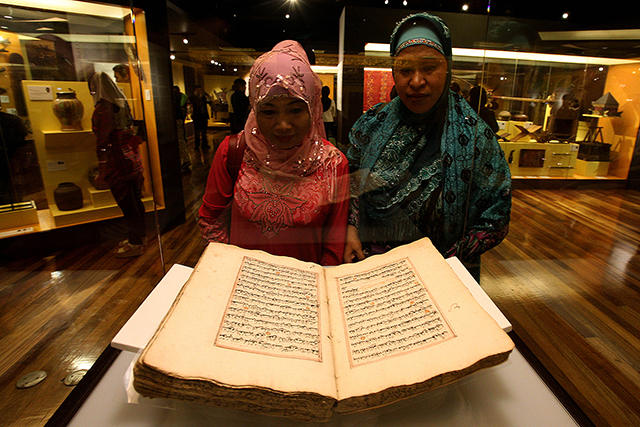 Myrna Masukat and Omuhani Mabandes look at the oldest Koran in the Philippines during an exhibit at the Museum of the Filipino People in Manila on Friday, October 3. The Koran was originally owned by the Sultan of Bayang of Lanao Del Sur, but during the Martial Law years, then-First Lady Imelda Marcos asked the National Museum to put the Koran in Malacañang.
One of the historically significant pieces featured in the collection is the Quran of Bayang. It is considered as a National Treasure. According to oral history, the Quran belonged to the Sultan of Bayang in Lanao del Sur and was copied by Saidna, one of the earliest hajji (one who successfully completed the pilgrimage to Mecca during Islam's early days in the Philippines.
The Quran of Bayang is believed to be one of the few copies translated into a non-Arabic language—that is, using a language in the Malay family and handwritten in Arabic calligraphy.
Other artifacts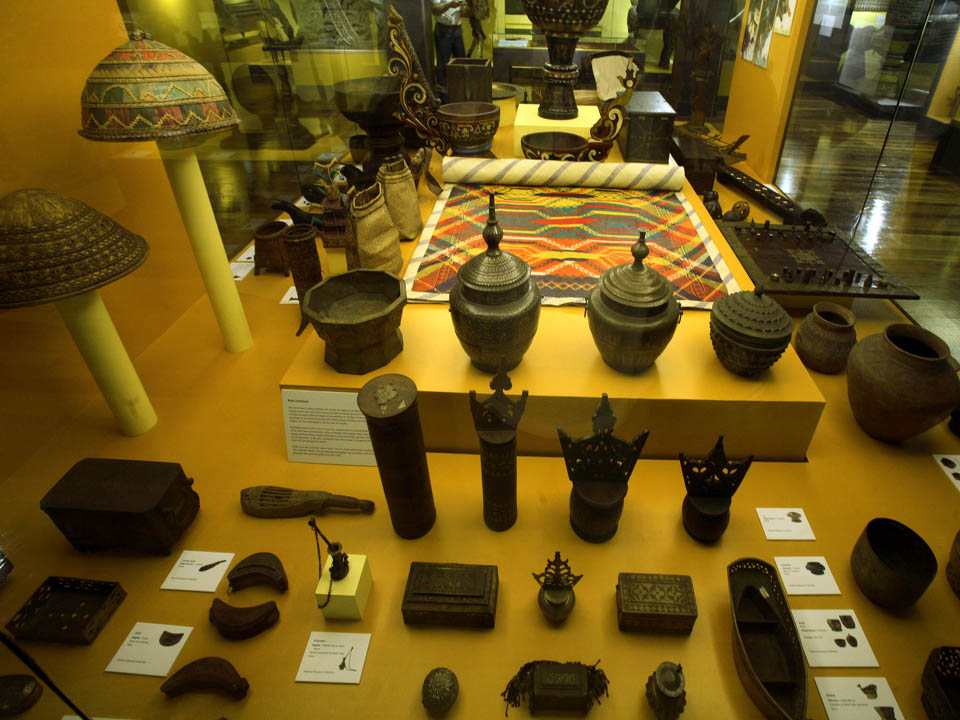 Some bronze artifacts usually found in a Muslim house.
Other ethnic pieces featured in the National Museum are the Tabo or Dabu-dabu, Ringka, Kundi, Galingan, a wooden plough, and some woven cloth featuring the intrinsic and artistic art of weaving of the indigenous people in Mindanao.
The Tabo, or Dabu-dabu, is a signalling instrument horizontally suspended in front of Mosques. A standard rhythm calls people to prayer on Friday, while a more intricate tempo is played during Ramadan.
The Ringka is the Maranao's betel chew container, and it is mostly made of wood or lacquer. A Kundi is a brass tea pot used for ablutions or washing before prayer.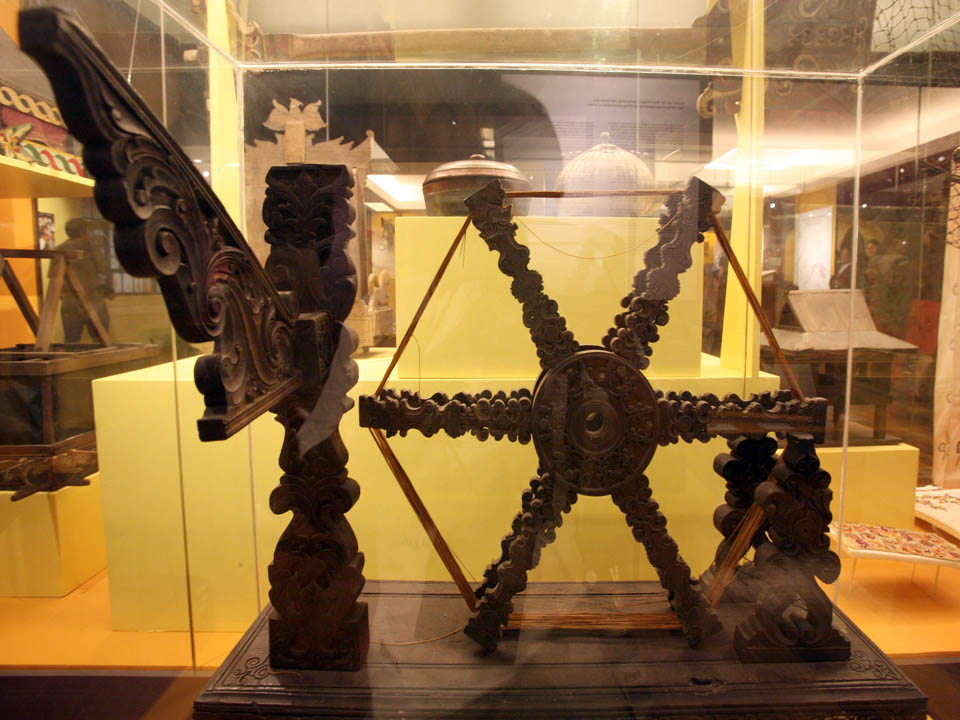 The Galingan.
There are lot of artifacts in the National Museum which will capture the senses and definitely enrich and expand one's knowledge in the historical significance of the Muslim faith and tradition in the country. —
VC, GMA News