Filtered By: Lifestyle
Lifestyle
Takeshi's cast: Japanese auteur Kitano gets wax replica at Madame Tussauds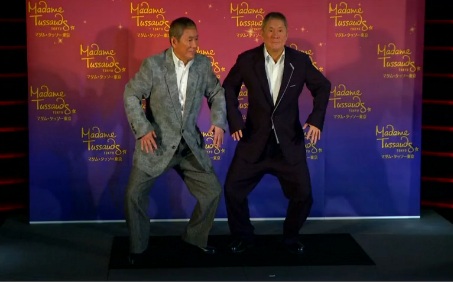 The real Beat Takeshi (left) poses with his wax double. Reuters video screencap
Japanese comedian-turned-film maker and artist Takeshi Kitano got the full wax treatment at Madame Tussauds in Tokyo when a full sized wax figure of him was unveiled to the public on Wednesday (October 15).
Kitano, better known in Japan by his stage name Beat Takeshi, posed for over seven hours to help make the wax model in a posture that he said had made him famous earlier in his career as a slapstick comedian.
He joked however that he hoped the was statue was not all that people remembered him for.
"It's definitely an honor, but it is a bit embarrassing to think that even if I die that this statue will still be here and doing this pose. There's the chance that people in the future will come and all it will be is them explaining to their kids that this guy did this pose in order to make people laugh," Kitano said.
Kitano's career spans decades and includes everything from comedy and shows like "Takeshi's Castle" to full-length feature films such as the violent "Outrage," which helped to open the 2010 Cannes film festival.
He was awarded a Commander of the Order of the Arts and Letters of France in March 2010.
— Reuters