Filtered By: Lifestyle
Lifestyle
10 reasons why libraries should carry local speculative fiction
Speculative fiction covers the big three marketing categories of science fiction, fantasy, and horror—and all of their subgenres and every other tidy grouping in between.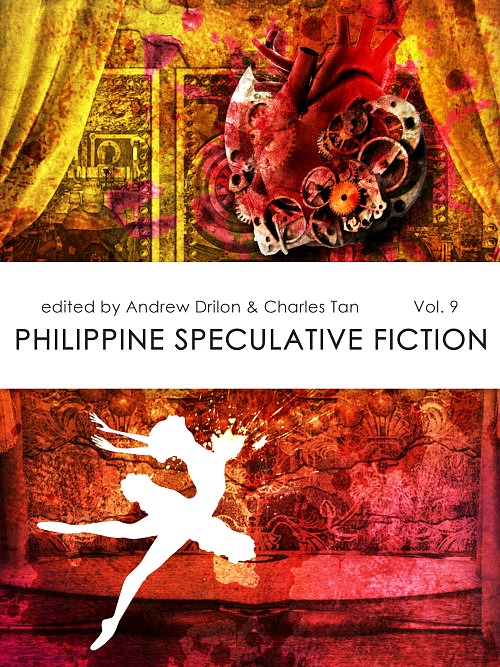 In the Philippines, the "spec fic" movement is "one of the most vibrant" in the country today, said writer and publisher J. Neil Garcia at the Philippine Literary Festival last Friday.
This is due in no small part to Dean and Nikki Alfar—husband and wife, and both formidable literary talents—who gave the movement the push it needed by putting together the first Philippine Speculative Fiction anthology in 2005.
At the literary fest, the Alfars held a talk about the importance of having works of speculative fiction in libraries nationwide.
The Alfars said that according to jobbers selling books to libraries, only 20 percent of libraries' budgets are allotted to local books—mostly text books on "serious" subjects (the percentage has recently gone down to 10 percent).
"But the sum of human knowledge is not just fact," said Dean.
The couple wanted libraries to attract more students who like to read books on their own—and not the usual books assigned in the classroom.
They stressed the importance of getting the youth to read, especially these days when books must compete with the Internet and phone games for kids' attention.
"Cheesy as it sounds, I believe this saying is true: if you get people reading while they're young, they will be readers for life," said Dean.
Libraries are important
For Dean and Nikki, there are three reasons libraries are vital: they promote reading, provide access to information, and anchor communities.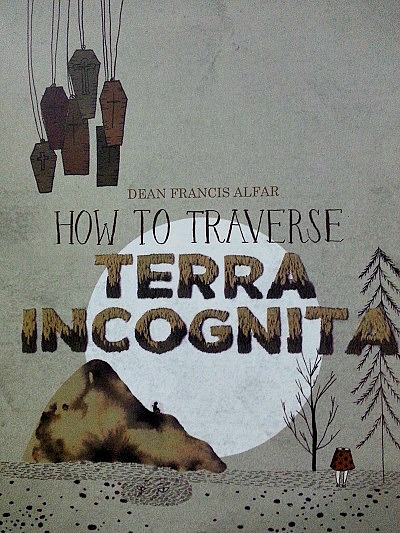 Libraries improve childrens' reading abilities. Spec fic, in particular, is imaginative and engaging, and many use big words that are sure to widen their vocabularies.
"It is in the best interest of the library to create an ecosystem of young people coming in," said Dean.
"You want to create something that attracts readers so that the words matter. Books are like crack for a young person—once they get one, they'll be addicted. Maghahanap pa 'yun ng ibang babasahin, especially while waiting for the next installment of their favorite series or trilogy."
Everybody also wins with this kind of set up: the reader, the author, the publisher, and the library.
Libraries are economically efficient portals to the world that can also anchor communities.
"If you can visit a library, please do so. If you can donate to a library, please do so. But apart from that, just keep buying books," said Dean.
10 reasons libraries should carry spec fic
The authors again made a push for the importance of spec fic in honing young minds. "Spec fic is a reflection of Filipino concerns," said Dean. "Our own Filipino hopes and fears, our dreams and ambitions, our anxieties. These [anthologies] are a conversation, these writers and artists are articulating our concerns as a community on behalf of the people. The readers engage in the text because they translate it through the lens of their own experience. Libraries are part of that."
Toward the tail-end of the talk, Dean gave his 10 reasons why libraries must carry speculative fiction and elaborated on some of them.
1. Speculative fiction provokes a sense of wonder.
The sense of wonder is the ability to take a look at beyond what is real. "It is important to the youth because imagination is not determined by their socio-economic bracket. Hope is not determined by how rich or poor one is," said Dean.
2. It encourages the questioning of the status quo.
Spec fic asks "what if?" Not asking that question is a sign of stagnation, whether this is an individual or a wider society. Change and innovation are a part of spec fic.
3. It provides hope and escape from the mundane.
"Do not look at the word 'escapist' as a negative term. We all need to escape from reality from time to time—why? Because we're not animals," said Dean. "We can have physical cages whether we are political prisoners or held in cages by our politicians in some other way—but we can escape these with our dreams and imaginations of change. And then we make the change and watch reality come to pass."
4. It reflects the human condition.
Spec fic can comment on what it means to be human, or to be Filipino, just as well as any other piece of literature can.
5. It has didactic and educational aspects.
There are stories and books specifically for this purpose, but Dean stressed that one can take any story and use it to teach. He cited classic examples from Philippine mythology and folklore.
6. It offers alternate ways and different perspectives of seeing the world.
Spec fic can give marginalized persons—such as LGBT, women, persons with disabilities, indigenous cultures—a voice for their concerns. If one is in a position of privilege, Dean said, one should consider themselves lucky and take up the burden of helping voice those concerns or give voice to those who do not have any.
7. It encourages and rewards literacy and awareness of the text.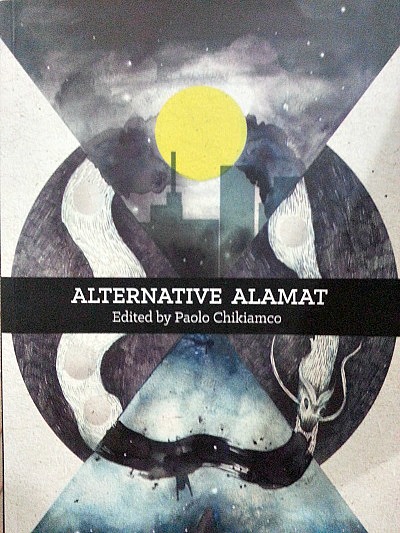 8. It appeals to all ages.9. It is a jump-off point toward other forms of literature, nonfiction, and art.10. It encourages the production of Filipino literature.
There was only one librarian present at the talk. She took the floor during the question and answer portion to state that libraries—at least, the one she works for—already have speculative fiction. The problem was that the titles were not local because the publishing company supplying most of the books was not local, either.
However, said Dean, readers cannot just "keep consuming things from outside."
"It's like eating fast food every day—mamamatay ka!," he said. "We need to learn to grow our own food and eat and appreciate our own cuisine—which is why encouraging speculative fiction writers who are Filipino to write their own concerns and be published is so important."
To close the talk, Dean said, "Libraries—our final statement is: 'Naman.' Because there shouldn't be ad discussion or argument. There is none."
— BM, GMA News