Filtered By: Lifestyle
Lifestyle
Filipino YA horror author Rin Chupeco on life and 'The Girl from the Well'
Young adult books aren't all about dystopian games and wizarding schools, as proven by
"The Girl from the Well,"
by
Erin 'Rin' Chupeco
. Inspired by the Japanese ghost story
"Bancho Sarayashiki,"
about young servant girl Okiku's ghost rising up out of a well to haunt her murderer. This same story has had a huge influence on Japanese pop culture, most notably the horror film "Ringu," which has in turn inspired knock-offs worldwide.
What Chupeco has done is to take Okiku's ghost, make her the protagonist, give her a conscience, and have her go after those who have murdered children.
From the summary at the back of the book:
"Okiku is a lonely soul. She has wandered the world for centuries, freeing the spirits of the murdered-dead. Once a victim herself, she now takes the lives of killers with the vengeance they're due. But releasing innocent ghosts from their ethereal tethers does not bring Okiku peace. Still she drifts on.
"Such is her existence, until she meets Tark. Evil writhes beneath the moody teen's skin, trapped by a series of intricate tattoos. While his neighbors fear him, Okiku knows the boy is not a monster. Tark needs to be freed from the malevolence that clings to him. There's just one problem: if the demon dies, so does its host."
"I wanted something different and unique," said Chupeco, who was born and raised in Manila, in answer to why write about something Japanese-inspired. She cited the TV show "Dexter," about a man who kills serial killers, as one of her inspirations. "The show turns the villain into this tragic hero. Ghosts are always antagonists in ghost stories—they hunt and kill humans for transgressions in their past lives. I wanted to turn it on its head.
"Okiku kills other murderers. She has the same triggers and sadistic tendencies as in the original. In my book, she goes to different places looking for murderes. Think Sadako with a conscience," she added.
Chupeco took the time in between panels at the Philippine International Literary Festival to sit down with GMA News Online for an interview.
The girl in the elevator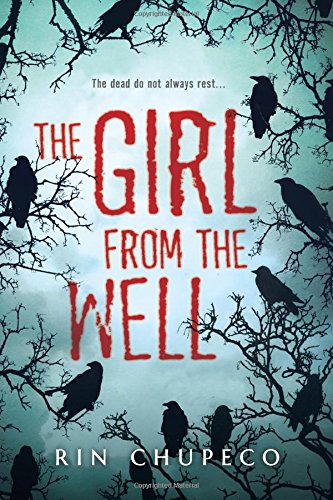 When asked how she might have gotten her idea for the book, which was published in August and will have a sequel out next year, Chupeco cited her experiences working as the head of documentation at a local telco's subsidiary.
"You know the old manuals for cellphones? That was in my department," Chupeco said. "I used to work at the Rufino Building in Makati, one of the oldest buildings there, back when it was just this low building between several really tall ones. We even had an elevator that would make creaking noises when going up or down."
Chupeco told of how she often worked overtime. Her office was on one of the higher floors while the lower ones were occupied by Japanese men working for a Japanese telco.
"Look at me, you can see my penchant for dark clothes and how my face is pale and Asian-looking," she said, laughing. "I also had really long hair, which would be covering my face whenever I'm looking at my phone while riding the elevator. When the door would open...you should hear them, ang tataas ng mga boses nila when they scream.
"I really felt sorry for one guy. He said I reminded him of those stories his mother and Japan used to tell him," she added. "But the upside was that we eventually got to be friends. Their nickname for me was Sadako."
Other seeds and inspirations for "The Girl from the Well" include Stephen King's "Pet Semetary," which she read when she was six years old and believes is where her love of horror started—"I didn't understand get it all, but I found myself liking it"—and the works of fantasy writers David Eddings, Robert Jordan, and Isaac Asimov. She is also a fan of the detective novels of Agatha Christie.
Chupeco also credited literary superstar Neil Gaiman for giving her the extra push to pursue writing.
"He came to the Philippines at a time when I wasn't sure whether I wanted to be a writer or not," said Chupeco, who met him thrice. "He told me, 'Bugger everything else—you're a writer, so write!"
Chupeco has a story, "Juan Perez's Corpse," in 2007's "Expeditions," the first in a series of anthologies publishing the winners of the Philippine Graphic/Fiction Awards, for which Gaiman was a judge. She also has stories in
Philippine Genre Stories
and
"Lauriat: A Filipino-Chinese Speculative Fiction Anthology."
Two babies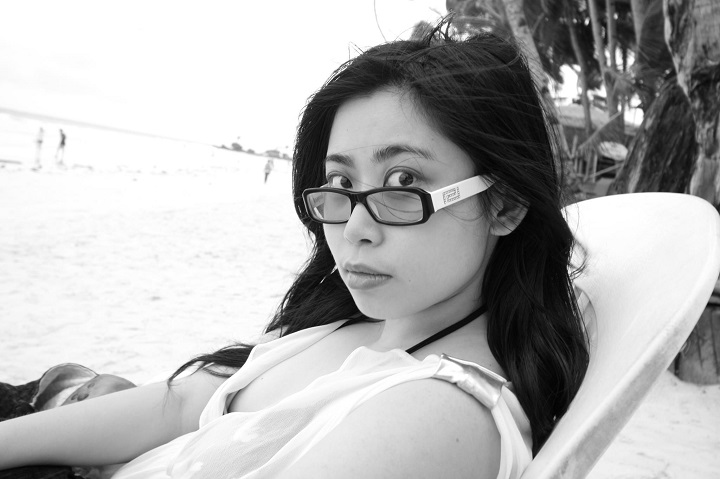 Rin Chupeco. Photo from her Facebook account
Chupeco is only one of three Filipinos published abroad but still based in the Philippines, the other two being
Kate Evangelista
and
Samantha Sotto
. Her US publisher is SourceBooks, whom she chose among three other publishers who bid on her work, because she found that they had a comprehensive marketing plan.
She found herself a literary agent, Rebecca Podos of the Helen Rees Literary Agency, two months after she started shopping around for one in 2012.
"SourceBooks gave me leeway whether you want to accept changes to your manuscript. If not, they are willing to negotiate," said Chupeco, who considers herself very lucky. But it wasn't always easy—she experienced rejections as well. Every time she got one, Chupeco would print it and tack it up on her wall as motivation.
When asked if she was going to go on a book tour, she shook her head. "Due to expenses, most debut authors living away from the US do not have book signings 'til their sophomore book or if they're opening a new series. I've been focused on online press—lots of interviews from big reviewers and popular book bloggers."
Chupeco also prefers it that way, as she had a baby earlier in the year. At the comment, "It's like having two babies, then," she laughed and said, "Yes it is!"
When asked if her husband read her work, she said, smiling, "The funny thing is, he doesn't read much. The closest he gets is comic strips—yung mga Dilbert. He said he doesn't want to read my novel. Matatakot daw siya."
Famous last words
As of now, "The Girl from the Well" is not yet out in the Philippines. Chupeco said this is because local bookstores prefer selling paperback books. Most likely, it will be in stores by August 2015, also in time for the sequel's release.
Chupeco could not give any summary for the sequel that wouldn't spoil the first book, but she said, "If Okiku has to deal with one ghost in the first book, it'll be times eight in the next book. It will also involve a hidden village inside Aokigahara Forest, which surrounds Mt. Fuji."
And if that does not pique one's interest enough, Aokigahara is also known as
the "Suicide Forest"
or "Sea of Trees."
Chupeco's advice to young and/or aspiring writers?
"Just write. Writing doesn't mean you have an idea in your head or that you read something and would like to make it better. Writing is putting down word after word until you have a sentence, sentence after sentence until you have a paragraph, until you have a novel.
"Write. The rest comes after that," she concluded.
— BM, GMA News
For more information about Rin Chupeco's work, tweet her at @RinChupeco or visit her website.