Filtered By: Lifestyle
Lifestyle
Why love matters to Lang Leav, Part 1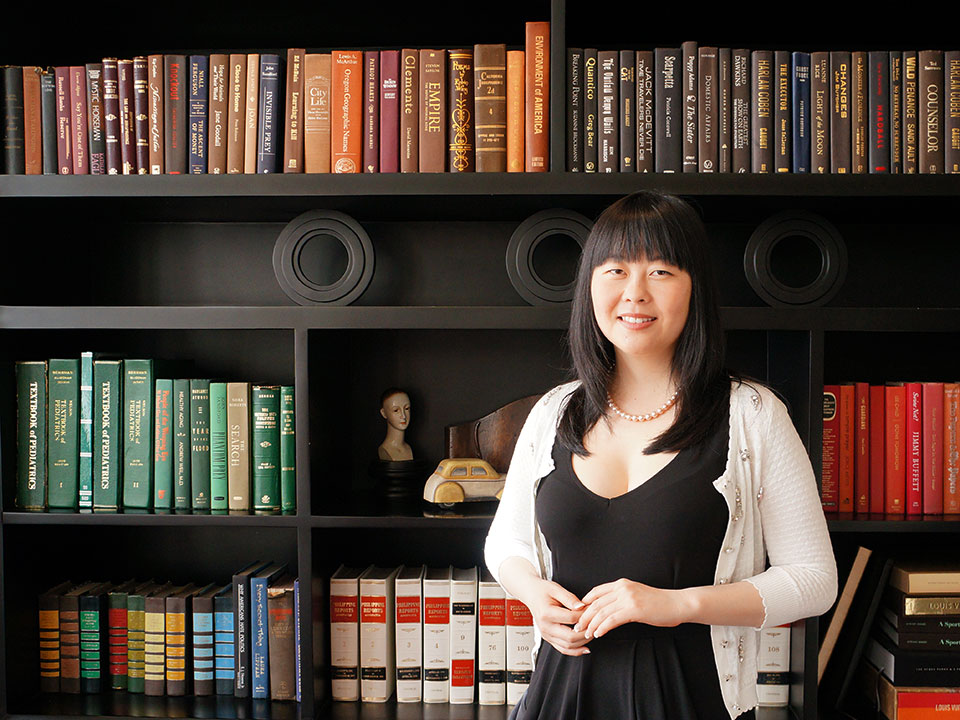 Lang Leav has authored and self-published two books to date: "Love & Misadventure" and "Lullabies." Photo by Jorica Pamintuan
"It was words that I fell for. In the end, it was words that broke my heart." This sentiment was how Lang Leav shattered hearts anew in her new piece "Language." She posted the on her Facebook page on November 27, prompting a swarm of swooning comments. It was like watching 7,000 souls simultaneously falling apart.
It's just how Lang Leav does it. She has a unique way of weaving a few words, not taking more than 30 seconds to send you ablaze with tumultuous feelings.
"Even as a little girl, I was more drawn to the melancholy, drawn to sad songs, so it was natural that my books have a lot of melancholic undertones in it," she said, in an interview taking place on her second visit to the Philippines this year.
Theme of heartbreak
Leav first started gaining traction on Tumblr, posting the poetry that would come to be shared by millions a year later when "Love & Misadventure" was published.
For Leav, the internet highlighted an inevitable truth: "a lot of people are having their hearts broken. It's impossible not to."
It would seem that the theme of heartbreak is a hit among the readers of the younger generation. Leav's page is peppered with comments detailing breakups, almosts, letting go's and moving on's, as if these are the only things that matter.
Leav said she wants to defend love, not hopeless romanticism.
"It's a misconception that love is just a fluffy thing," she said. "People don't realize that who you fall in love with and who loves you back determines so much in life."
There is no research yet on the demographics of her readers: are they just wide-eyed girls so keen on falling in love, or are there also older, wiser women such as herself?
It doesn't matter, said Leav. "Love is the glue that binds us all together."
In both "Love & Misadventure" and "Lullabies," she welcomes the readers with a short dedication to Michael, and we know immediately that Michael is the person that binds her and the work she is known for.
Michael
Leav met Michael Faudet five years ago through the internet, when he bought one of her multidisciplinary paintings. She has dealt and met with a lot of buyers previously, but there was something about Michael.
"He was writing, I was writing, we had a similar aesthetic to our work, so it was just right. I knew that I'd found my creative soulmate," she said, every mention of Michael bringing a glint to her tiny eyes. "Michael's name is after an angel's, and that's what he's been like in my life, an angel."
Because they wanted to collaborate, they met up in halfway countries for a period of time and eventually decided to move to New Zealand together, where they now spend their days writing in their little house by the sea.
One of Michael's works recently did the rounds online: five short words that sufficiently describe what Leav is to him and why love matters for him. "I write because you exist."
"What we have is a great partnership, personally and creatively. It is so because we're friends and I'm really, really lucky," Leav said.
In "Lullabies," she wrote about a conversation she had with Michael.
"Why do you write sad things? When I am here, when I love you."
"Because someday, in one way or another, you will be taken from me or I you. When I write sad things, I am writing for the future."
It's a cautious attitude for anyone and everyone who is in love, but for Leav, it's also an inspiration to continue to write about loss and pain. The friend who introduced me to her books said that Leav "is someone who has found her soulmate but still writes as if she hasn't."
"That I can imagine a future without Michael is enough to give that emotion, the sadness, and write about it," Leav said. —
VC, GMA News
Lang Leav will be signing books in Cebu and Manila from Dec. 5 to 7. Check the National Bookstore Facebook page for more details.