Filtered By: Lifestyle
Lifestyle
Upscale Mañosa development in New Manila inspired by bahay kubo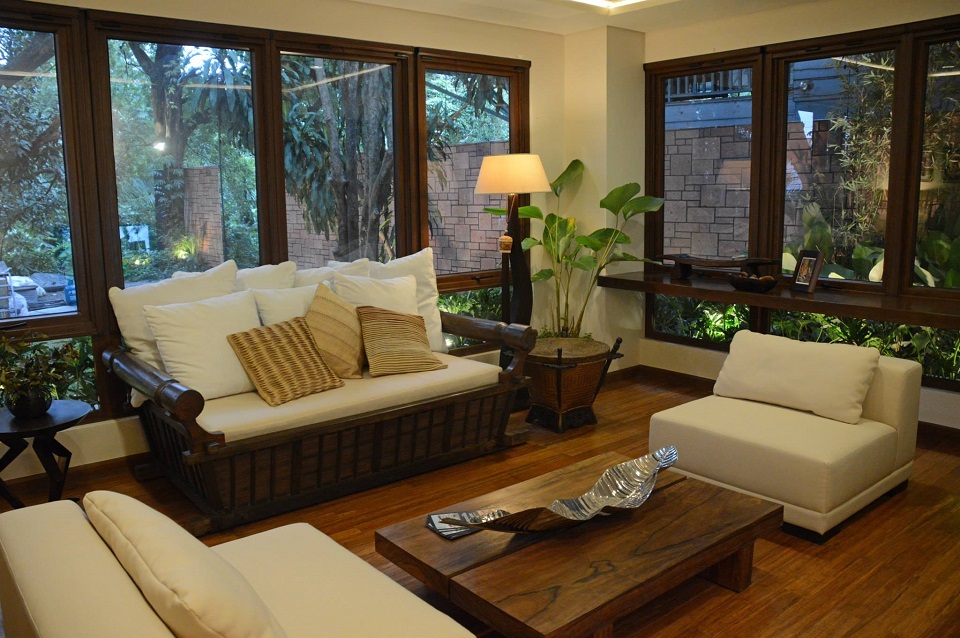 Campanilla Lane's design is inspired by Filipino architecture and style. Photos by Riz Pulumbarit
Would you spend around P30 million for an apartment in New Manila, Quezon City? Even one with the prestigious Mañosa trademark?
Campanilla Lane
, a limited edition residential project of Mañosa Properties, Inc. (MPI), is situated on a 3,027-square meter lot on Campanilla Street. Its 16 luxury apartments and four villas fuse traditional Filipino design with contemporary elements in its architecture and interior design.
The main proponents of the development are the three children of renowned architect Francisco "Bobby" Mañosa, the man behind landmarks such as the Coconut Palace, Amanpulo Resorts, the EDSA Shrine and Medical City.
Dino Mañosa, who co-founded MPI with his father, worked on Campanilla with siblings Angelo, an architect, and Bambi, an interior designer.
Each apartment is approximately 260 square meters in area. Each has three bedrooms with en-suite bathrooms as well as a den, a powder room, and a maid's room.
Each villa will have four floors and its own garden, two master bedrooms and an elevator.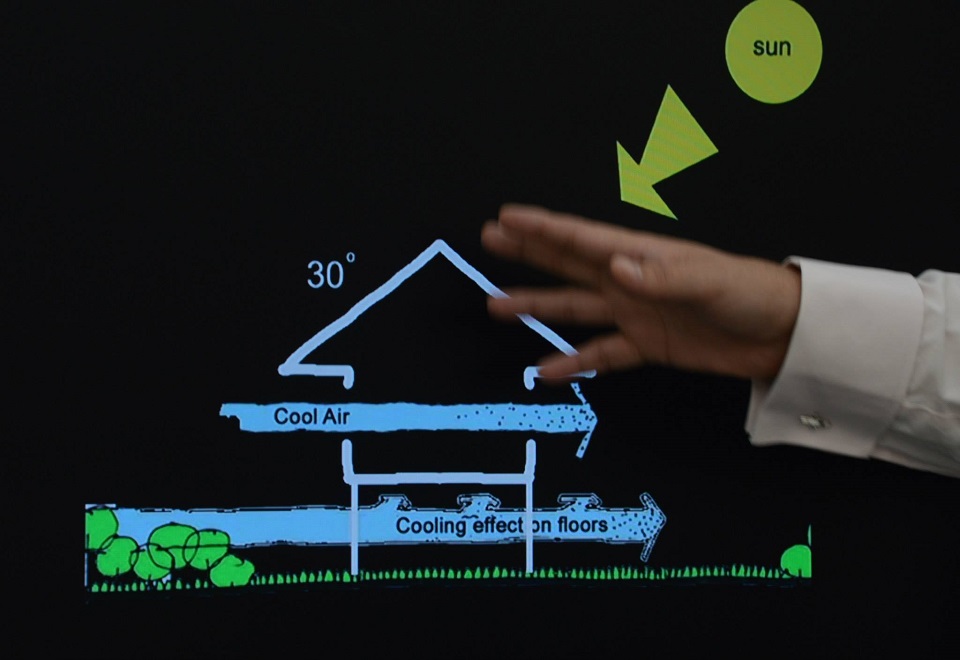 An illustration shows how the bahay kubo's design was the inspiration for the Campanilla Lane apartments.
Dino said these villas are intended to be "multi-generational."
"'Multi-generational' means two things to us. First is being able to accommodate three generations in one home—the patriarch or matriarch, the second generation and the grandchildren, which is how I see my life with dad," Dino said.
"The second meaning is we want people to keep their Mañosa home as their future ancestral home," he added.
A champion of "Philippinism," Bobby Mañosa has long promoted the bahay kubo as the best architectural model, in contrast to the more popular modernistic, Mediterranean-inspired or Zen-inspired styles.
The Mañosas turned to the bahay kubo for the development's light sources and air circulation. "We've maximized natural ventilation and lighting in the designs, and the community will have rainwater harvesting to use for their plants," said Dino.
Bahay kubo: a design that works
In his foreword in the coffee table book "Beyond the Bahay Kubo: 16 Climate-Conscious Tropical Homes by Mañosa," the elder Mañosa extolled the bahay kubo for having "a design that works," one that "survived the test of time."
He recalled how he was in awe when he visited Pampanga after the 1991 eruption of Mount Pinatubo and saw that sturdier houses were leveled by the ash. Only nipa huts, built by hand from bamboo and grass, were left standing.
"The steeply pitched thatched roof simply shed the ash as it fell, rather than allowing it to accumulate until its sheer weight crushed the house underneath," Mañosa explained.
Mañosa said he does not think urban Filipinos have to live in a bahay kubo or even a bahay na bato. However, he believes architects should "keep the design elements that made these huts climate-conscious and sustainable."
He said modern technology should be used creatively to foster the evolution of Filipino architecture based on the bahay kubo.
— BM, GMA News