Filtered By: Lifestyle
Lifestyle
From the sea of smartphones: Waiting to be #BlessedByThePope's smile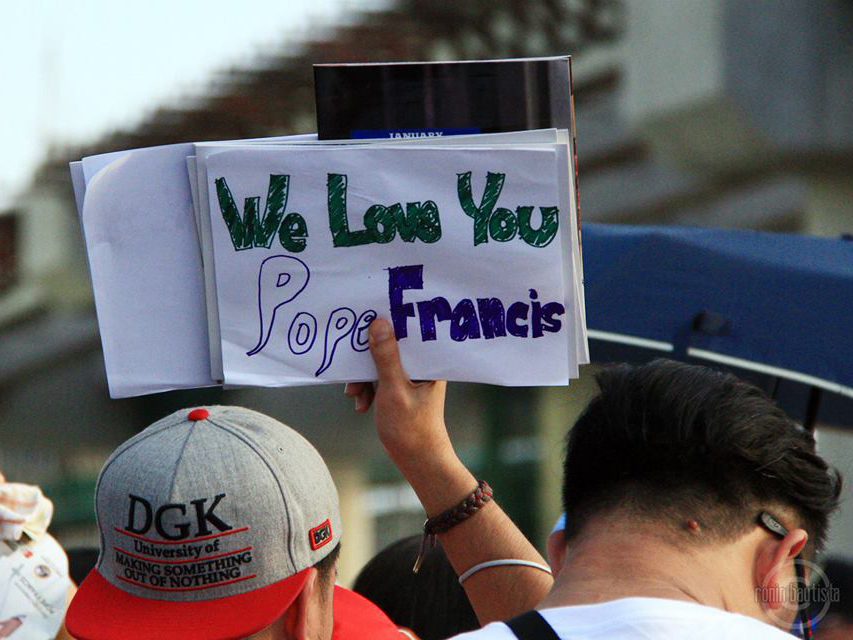 Millions were expected to welcome the head of the Catholic Church in the largest Catholic country in Asia—and for the faithful and admirers across religions, the visit is momentous.
"Ayan na, ayan na!"
A tablet emerged from a sea of heads, followed by a school of smartphones puncturing the thick air, all eager for the biggest catch on camera: Pope Francis, live in Manila.

Then nothing. False alarm. Again.

"Hintayin ninyo magseryoso yung mga pulis, yun na yung totoong pagdaan ng Papa."

We waited next to Resorts World Manila's parking building, right across Terminal III. At 4 p.m., people had already gathered along the road, police facing the crowd that had yet to swell.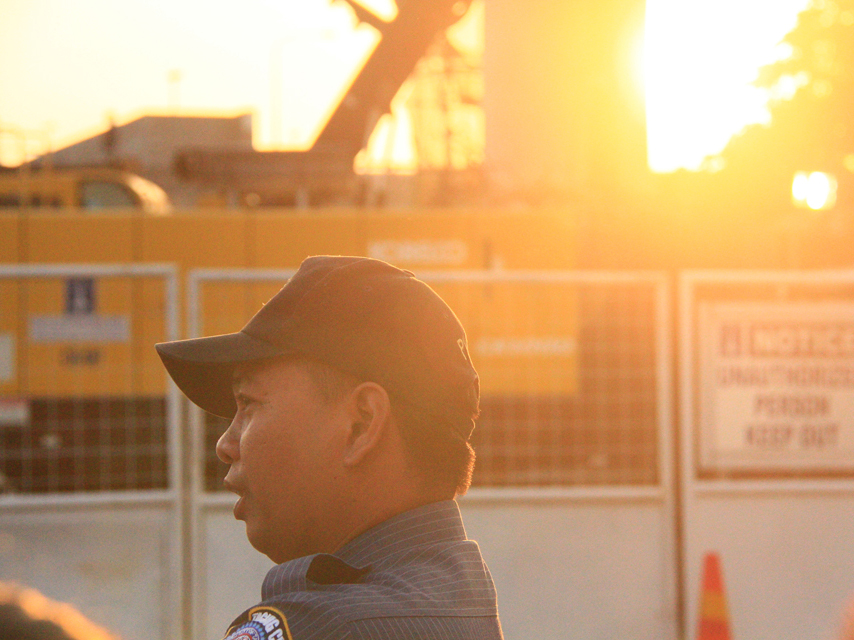 The sea of people was large, but not as rowdy as anticipated. Authorities exchanged jokes with those lined up in front: "Pakunan naman kasama si Pope pagdaan." They then would remind us all against the sharks.

"Ang mga gamit po, pakibantayan. Kami, nandito sa harap. Baka nandiyan sila sa likuran, sumabay sa alon ng tao."
Across NAIA 3, the convoy looked very close, everyone hoping that the Pope could stop for a bit, but thankful to be able to just glimpse him.

Waiting for the pope where we did meant committing to the spot; move out, and someone else would swoop in. Worse, you could be far from a good vantage point once the convoy drives by.

We didn't know what was happening over at Villamor by 5:45 p.m.: no Twitter updates and all, since all networks were down. That famous biblical verse, Matthew 24:36, resounded in my head: "However, nobody knows the day or hour..."

Darkness fell soon enough, but the occasional sea of screens helped lift up the crowd's light mood ven further.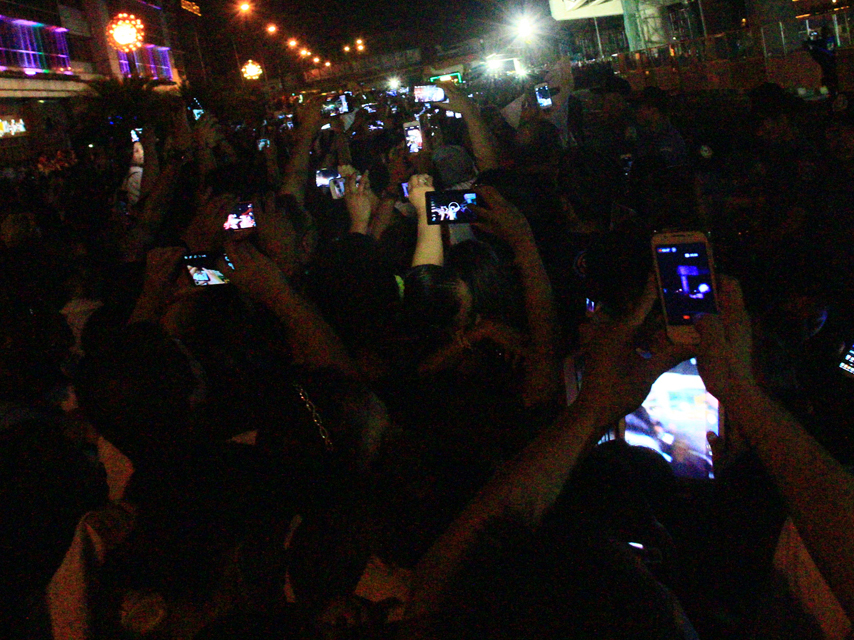 Many fell for another call of "Ayan na, ayan na ulit!"

But at 6:30 p.m., the police grew serious. Cheers erupted from afar and more screens turned on.

"Makikita na natin si Pope!"

Then Pope Francis came speeding by, leaving just five seconds for us to wave back.

I checked my shots. I didn't keep my eye on the viewfinder; I wanted to see His Holiness through no glass but the pair on my face. The first few shots had him either out of focus or else consisted of a waving hand covering his face.
Then there was a clear one, the biggest smile one could possibly imagine lighting his face. What anyone would have given to know what was on his mind.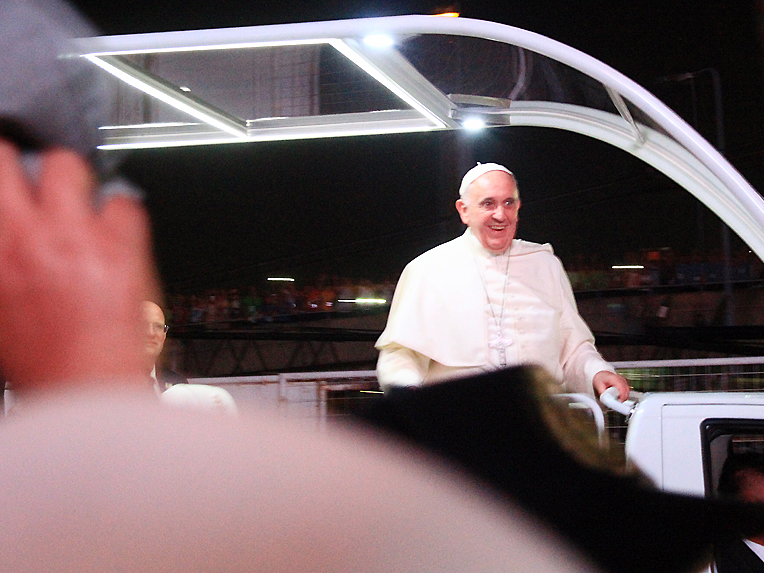 The pope's smile was contagious; everyone walked away from the line with one on, as well: from kids sitting on their parents shoulders to groups wearing commemorative shirts of the Papal visit.

Surreality didn't hit until a few moments later: the Pope had arrived, he had been a few feet away from us, and his trip to the Philippines had just begun. — VC, GMA News