Filtered By: Lifestyle
Lifestyle
Theater review: 'Manhid': Superheroes and a timeline in which People Power never happened
"Manhid: The Pinoy Superhero Musical" has a fantastical, "Midnight's Children" scenario—young people born during a momentous event turn out to be blessed with superpowers—and takes off from a huge what-if: What if the People Power Revolution never happened?
That is to say, what if the dictator was never ousted? What if the public never acted? What if people had remained "manhid"?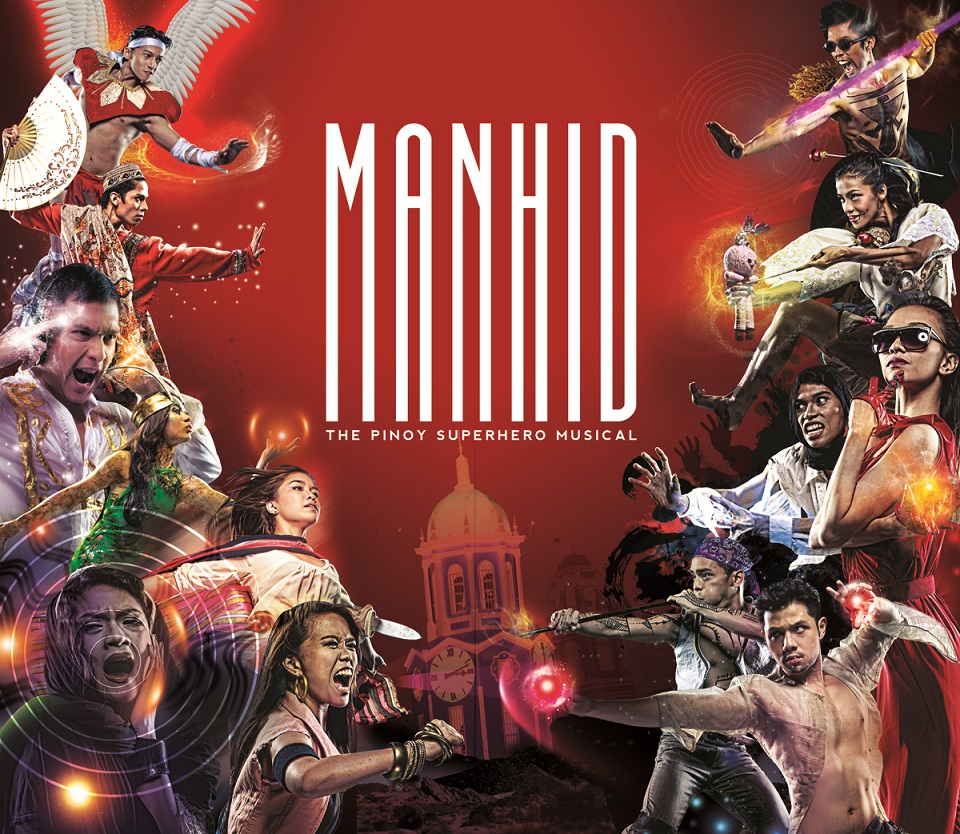 Twenty-four years since its premiere in 1991, the musical was staged for the third time, this time by Ballet Philippines at the Cultural Center of the Philippines.
"Manhid" was the brainchild of student artists for UP TROPA Experimental Theater—students who have since become big names in their respective fields. They include Kanakan Balintagos, now an award-winning filmmaker and also known as Auraeus Solito; and Paul Alexander Morales, currently BP's artistic director.
Carina Evangelista (now an influential voice in the arts) wrote the libretto, while the music was by Vincent de Jesus (who has won awards for his music for film, TV, and theater) and rock icons the Eraserheads.
The Eraserheads also served as the live band during the musical's first run. For its third restaging, jazz rock band Radioactive Sago Project headed by musical director Francis de Veyra handled the music.
Light bulb moment
The musical failed to move me during its 14-song Act I. There were too many elements on stage that it was hard to grasp what was actually happening. It was only towards the end of the first act that the light bulb moment happened and I finally pieced together what was going on (without reading the synopsis).
I guess it was because there were too many characters and dancers on stage that it was difficult to fully understand everybody's role in after just one performance or two.
The People Power Revolution never happened in "Manhid"'s alternate history; instead, a massacre took place. And all those who were born on the day of the massacre and named after heroes of Philippine folklore and tradition—Bantugan, Lam-Ang, Urduja, Apolaki, Malyari, and Radia Indarapatra—received superpowers. There were 99 of them, but not everyone was on the same side.
In Act II, the facts were finally set up and the story started to move. I had a clear sight on who was good—the Maragtas, including journalist Bantugan and Lam-Ang, the woman of his dreams—and who was bad—the Tulisan ng Bayan, led by Apolaki, who works for Mamalahi-ma, the evil Minister of Humanity.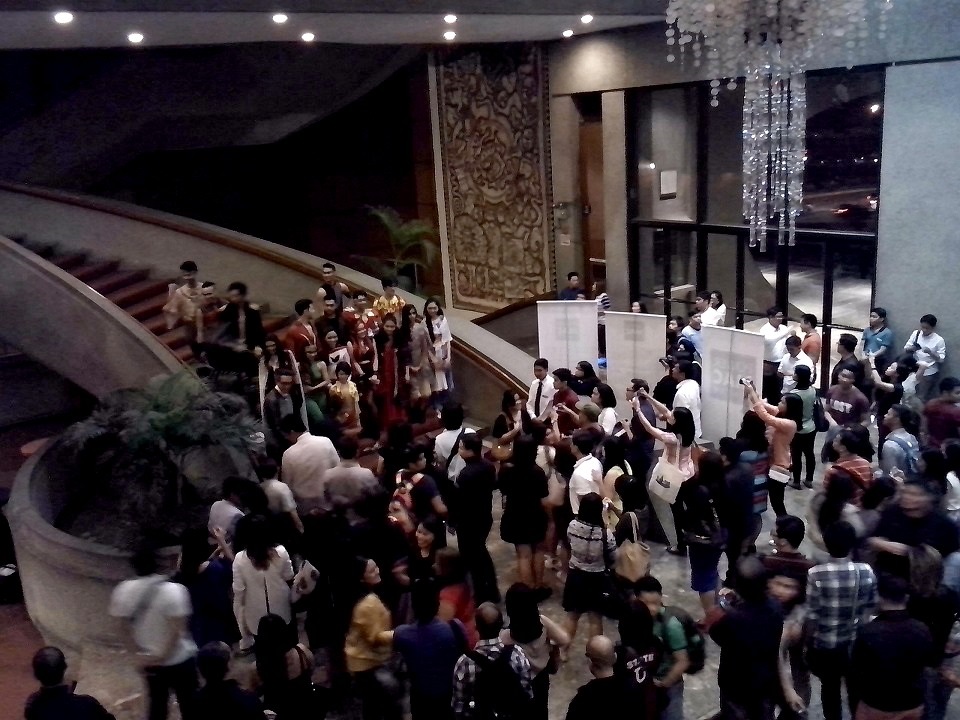 The 'Manhid' cast pose on the steps of the CCP's Main Theater after the performance. Trisha Macas
What happens next when the two sides clash is a classic good versus evil showdown. In the end, sacrifices are made and one side fails to overpower the other.
For me, the musical's brightest star was relatively new thespian Kim Molina, who plays the feisty and foul-mouthed Alunsina. Her first solo, "Murang Pahayagan" (music by the Eraserheads, lyrics by Evangelista) brought the CCP Main Theater to life in the first act. Her strong voice gave life to her character's fiery personality. It was rough, gritty, and full of angst—a perfect fit. Plus, her comedic timing was spot on, making the audience laugh during dull moments
Although Molina almost stole the show, I'd like to commend the rest of the cast for sticking to their characters. Tip: Watch out for Fred Lo's most daring role yet as Radia Indarapatra.
"Manhid" also requires a lot from BP's resident dancers, whether they played Maragtas or Tulisan ng Bayan. Not only do they need to express their characters' personality through dancing— choreographed by Morales and Alden Lugnasin—some of them even had lines.
'This one rocks'
When asked about his thoughts on Radioactive Sago Project's performance after the show, Eraserheads frontman Ely Buendia quipped, "Siyempre maganda 'yung version namin. [But] this one rocks."
And I agree. Radioactive Sago Project is the backbone of the musical.
Despite its rough start, "Manhid" managed to succeed as a musical that combines an alternate reality with superhero fiction, wrapped in impeccable choreography, writing, and scoring.
Not only that: "Manhid" reminds the audience that Philippine literature and folklore is a rich area that remains under-explored.
But all of these are just icing on the musical's cake.
Balintagos wrote the story at the height of the US bases issue in 1991, when he felt that Filipinos then were apathetic to what was going on. He took inspiration from Salman Rushdie's second novel, "Midnight's Children," and imagined a group of super-Pinoys who would fight for their land. "Manhid" urges the viewer to re-evaluate their love for country and reminds them about the importance of unity: "Higit sa higit ay ikaw at ako. Higit sa higit ay tayo."
At the end of the show, I can't help but think of another what-if: What if "Manhid"'s concept is brought to another medium where the creative team can flesh out each character's backstory and present subplots? A movie or a TV series, perhaps?
— BM, GMA News
"Manhid: The Pinoy Superhero Musical" is staged at Tanghalang Nicanor Abelardo (CCP Main Theater) on February 27 and 28 and March 1, 7 and 8.