Filtered By: Lifestyle
Lifestyle
PEYUPS STORIES
The University of the Philippines, through the eyes of 'Ikot' drivers
UP Ikot, the university's equivalent of a shuttle system, has been in existence since the early years of the University of the Philippines Diliman. The iconic jeepneys cover most of the main buildings in the campus, and is the main mode of transportation of the students.
But while UP Ikot is a mark of the university's culture, the drivers have a different perspective of the campus.
Counting years through the fare changes, 52-year old Wilfredo Mananquil said that the university was always changing, in the little ways universities always do.
Students come and go. Seniors graduate, freshmen enroll. Mananquil picks them up in his yellow-roofed jeepney, and drops them off in their respective buildings around the campus.
He has witnessed rallies and fraternity rumbles.
"Sumakay sila sa jeep ko," he said of one such rumble. "May mga hawak pa silang mga kadena."
Mananquil has been a UP Ikot driver since 1993. He makes 15-20 rounds around UP a day. A father of eight, he said that what he earns is enough to get them by.
"'Di ka nga yayaman, pero ayos lang pangaraw-araw," he said.
"At maginhawa magmaneho," he added. "Masarap talaga bumiyahe dito."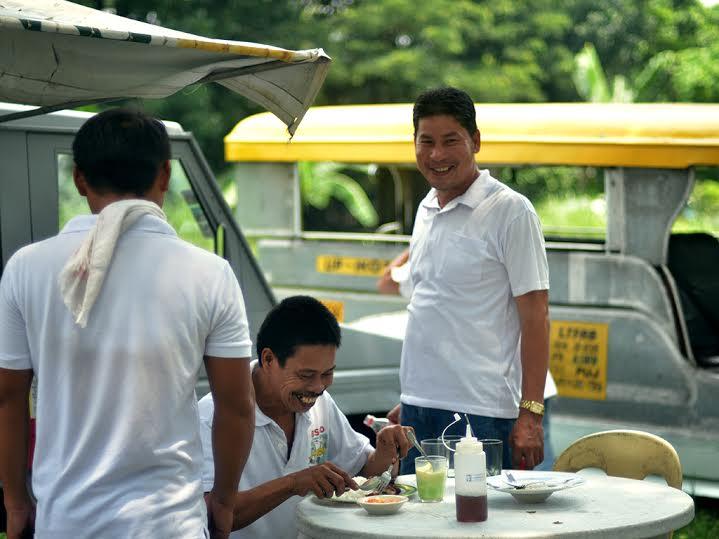 Academic calendar shift
Mananquil shared that of all the changes that happened in UP throughout the years, the one that so far has had the biggest impact on him and other Ikot drivers is the academic calendar shift.
"Dito kasi 'pag bakasyon wala," he said.
The shift lengthened the students' vacation, leaving the drivers barely afloat with what they earned. Another Ikot driver revealed that many of them relied on loans in order to sustain themselves and their families.
"Nung bakasyon, talagang pahirapan, eh diba calendar shift dito," 44-year-old Joel Quetua said.
Quetua has been a jeepney driver since 1992, but he's only been a UP Ikot driver for four years. His old route used to run from Espana to Quezon Avenue.
"Lahat kami nakakapit," he said. "Tiyaga-tiyaga lang... iba naman ang boundary kapag bakasyon, pag holiday."
Despite this, Quetua still earns more as a UP Ikot driver.
"Yung kita ko dito, 'di ko kinikita doon sa Esapana," he said.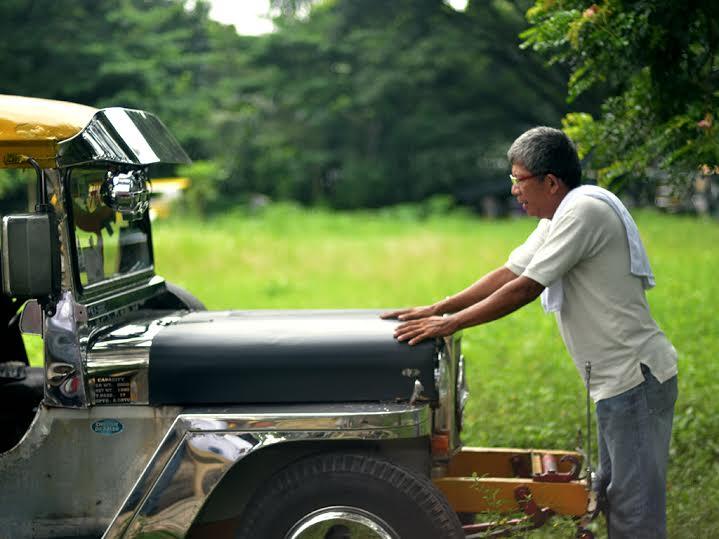 E-jeep
The eventuality of the electronic jeepneys arriving in UP is a cloud hanging over the daily routine of the Ikot drivers.
Although talks have yet to be finalized, an e-jeep could be seen circling the campus, one of the drivers said.
"Siguro mga dalawang taon nalang maaalis na yung Ikot dito," Mananquil said.
The drivers have varying reactions to this change that they are all anticipating. Mananquil said that although he prefers to drive in UP, there are other places he could drive in.
But 60-year-old Melanio Reyes is strictly against the replacement of UP Ikot jeepneys.
"Tutol kami doon," he insisted, identifying the cost of the unit as one of the main issues.
"Sabi eight hours tatagal yung pagcharge," he added, explaining that those are eight hours he could be spending making rounds round campus. "At paano yung 'pag gabi, yung mga empleyado, mga nag-aaral na studyante, saan sila sasakay?"
Reyes has been a UP Ikot driver for 20 years. For him, there has not been any changes in UP as big as this one in the decades he spent inside the university.
Every school year requires the drivers to renew their IDs and their jeepneys' stickers, one of them explained. They have long since decided they were going to stay.
"Sabi ko, 'di ko na pagpapalit yung biyahe dito," Quetua said. "Pero tignan natin."
-- JST, GMA News