Filtered By: Lifestyle
Lifestyle
MOA Globe trends on Twitter after it allegedly went missing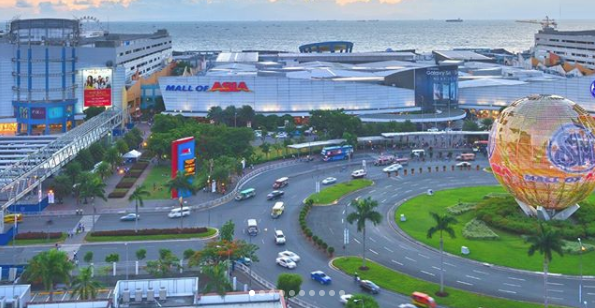 The SM Mall of Asia Globe trended on Twitter after it allegedly went missing on Saturday evening.
Netizens were in shock after SM MOA issued a statement about the news on their social media pages.
"SM Mall of Asia is currently working with authorities in investigating the MOA Globe incident," the statement read.
"With our security measures in place, rest assured that the SM Mall of Asia continues to be a safe space for your family and friends," it added.
But who's really to blame?
On Sunday, the spot where the iconic MOA Globe is placed was seen covered with tall scaffoldings covered with what seems to be plywood.
Following this sighting, Netflix Philippines posted a video on the incident revealing that the missing iconic MOA Globe is back.
Aside from clips from the MOA Globe incident, a short teaser of "Red Notice" was also seen in the video featuring Dwayne Johnson, Gal Gadot, and Ryan Reynolds.
"You may or may not have missed the biggest con while you were sleeping. I know who did it, and the Red Notice is out for them," Netflix wrote in the caption.
Meanwhile, IKEA Philippines also issued a statement on Sunday regarding the MOA Globe incident saying "Tito Ball" has been receiving accusations.
"We have been receiving allegations and accusations about the MOA Globe incident," the statement read. "Tito Ball was last seen in the vicinity of the MOA Globe last November 11, 2021."
"He is innocent until proven guilty. We ask for the public to wait for the results of the investigation before asking him to #BringMOAGlobeBack," it added.
On November 11, IKEA posted a photo of Tito Ball right beside the MOA Globe as a teaser before they open their doors on November 25 in Pasay City.
As of this writing, MOA Globe is trending on Twitter with over 139,000 tweets.
Hours after Netflix's post, SM Mall of Asia officially announced that the Mall of Asia Globe has returned.
"To ensure its safety moving forward, we will temporarily put the area under 'Red Notice,'" SM Mall of Asia wrote in a statement.
"The MOA Globe is back, thanks for the 'Red Notice' Netflix," the caption read.—JAB, GMA News.