Filtered By: Lifestyle
Lifestyle
Advocates urge lawmakers to pass bill that addresses women's gender-differentiated needs during pandemic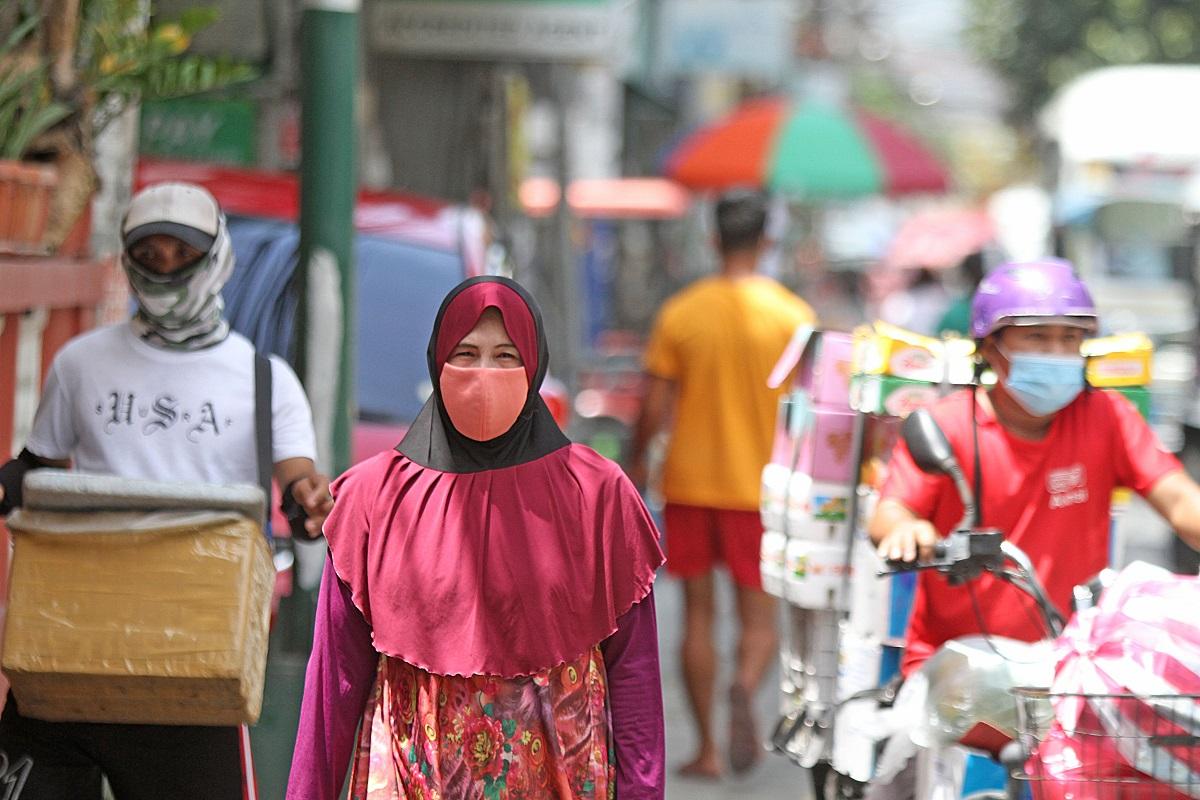 Women's rights advocates have urged lawmakers to pass the Senate bill that aims to address the gender-differentiated needs of women during the coronavirus disease pandemic.
During Safe and Fair Philippines' virtual roundtable discussion on Thursday, advocates pushed for the passing of Senate Bill 2088, also known as the Gender Responsive and Inclusive Pandemic Management Act of 2021.
According to UN Women, Safe and Fair Philippines national project officer Charisse Jordan, gender-differentiated needs refer to how women are affected by the pandemic differently.
The advocates said the bill ensured gender-responsive and inclusive protocols were in place to address the women's gender-differentiated needs during the pandemic.
"Apart from dealing with the effects of a global health crisis, women all over the world today also continue to experience varying forms of abuse. Many remain at risk without having an avenue or resource to be heard," said Jordan.
"As the government continues to formulate rehabilitation programs to address the COVID-19 pandemic, it is essential that the rights of women, both here and abroad, be at the heart of their planning, decision-making, and implementation."
What the bill entails
Inorisa Elento of the Mindanao Migrants Center for Empowering Actions Inc. said Filipina migrant workers who came home had limited access to relief funds during the pandemic because they were discriminated against and were thought to have enough money to afford to support themselves.
"The truth is, they aren't factored in these situations, in what they are in need of. We need to track what their situation is. If there is help, it's not enough," Elento said in Filipino.
"We also need to emphasize that women migrant workers have been reporting cases of incest, rape. This has been happening even before the pandemic. It's just ballooning so much now but it's not given attention because of the COVID-19 pandemic we're facing."
Desiree Camus, president of the OFW association in Brgy. Zone 16, Talisay, Negros Occidental, said some wounds were not seen from outside. "What is more alarming are the wounds that aren't seen from the outside and because of the pandemic, women have a harder time asking for help," she said in Filipino.
"In Negros, we believe that now more than ever we need an organized and effective solution from our government and protection for women from violence."
Office of Sen. Risa Hontiveros head of policy Atty. Jaye dela Cruz Bekema said the bill sought to address these concerns. It provides women not only with essential services such as legal aid when they experience gender-based violence, but also access to health services such as sexual and reproductive health services.
"This bill mandates national agencies and local government units to create responsive plans. Based on our experience with COVID-19, it highlights the importance of gender lens. It also mandates gender violence services. It provides for the specific health needs of quarantine facilities and continued access to reproductive health services," Bekema said in Filipino.
Aside from eliminating gender-based violence at work during the pandemic, the bill ensures women subjected to violence are provided with shelter and security.
Safe and Fair Programme legal consultant Atty. Glenda Litong said the bill itself had a survivor-centeredness and human rights approach.
"It's emphasized here that there are penalties for violations, including giving discriminatory actions done in the context of pandemic and crisis," Litong said.
Bekema said, "most importantly it prioritizes gender along disability, age, and cultural vulnerabilities. It uses an Intersectional approach in looking at things."
Authored by Senator Hontiveros, the Senate Bill 2088 was jointly endorsed by all female senators of the 18th Congress in March.
According to Bekema, no one is opposing the application of gender lens in the pandemic response because evidence is here to support the need for it, but it just needs to be prioritized.
"We always say that no one is left behind. Unfortunately, women are left behind and their issues and gender-differentiated needs have serious consequences," said Jordan.
"Twenty-five million are experiencing violence. What are we doing about it? We're talking about economic recovery and it's very macro, very governance level. We tend to forget to start where the people are, who are the most left behind."
If there was a good thing that could come out of this pandemic, Bekema said that it was the "opportunity to cast a light and from this, chart a better path forward." – RC, GMA News