Filtered By: Lifestyle
Lifestyle
Demi Lovato and Max Ehrich are engaged!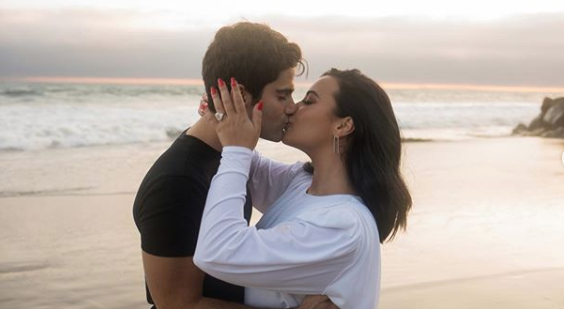 Demi Lovato and actor Max Ehrich are engaged! Congratulations!
The couple both took to Instagram to announce the spectacular news with the American pop star writing such a heartfelt note to her fiance.
"I'm honored to accept your hand in marriage. I love you more than a caption could express but I'm ecstatic to start a family and life with you," read a portion of her caption that accompanied several photos including a close-up of her gorgeous engagement ring.
She began her caption, sharing a story about how it always made sense when her father called her his "little partner" back when she was a little girl.
"That word makes perfect sense again, but today, I'm officially going to be someone else's partner," Demi wrote.
Clearly high from it all, Demi addressed her friends fans in the comments section of her post, thanking them for their support. "I f—ing love you," she said.
Meanwhile excitement was all over the the Emmy-nominated actor's Instagram caption. After saying Demi was pretty much everything to him, Max said "I cannot spend another second of my time here on Earth without the miracle of having you as my wife. here's to forever baby."
Max got down on one knee and asked Demi to be his wife in California's Malibu beach. In her post, Demi thanked photographer Angelo Kritikos "for hiding behind the rocks and capturing the entire thing."
Congratulations to the newly engaged couple! — LA, GMA News