Filtered By: Lifestyle
Lifestyle
IN PHOTOS
Lara Quigaman's maternity shoot is as ethereal and as magical as can be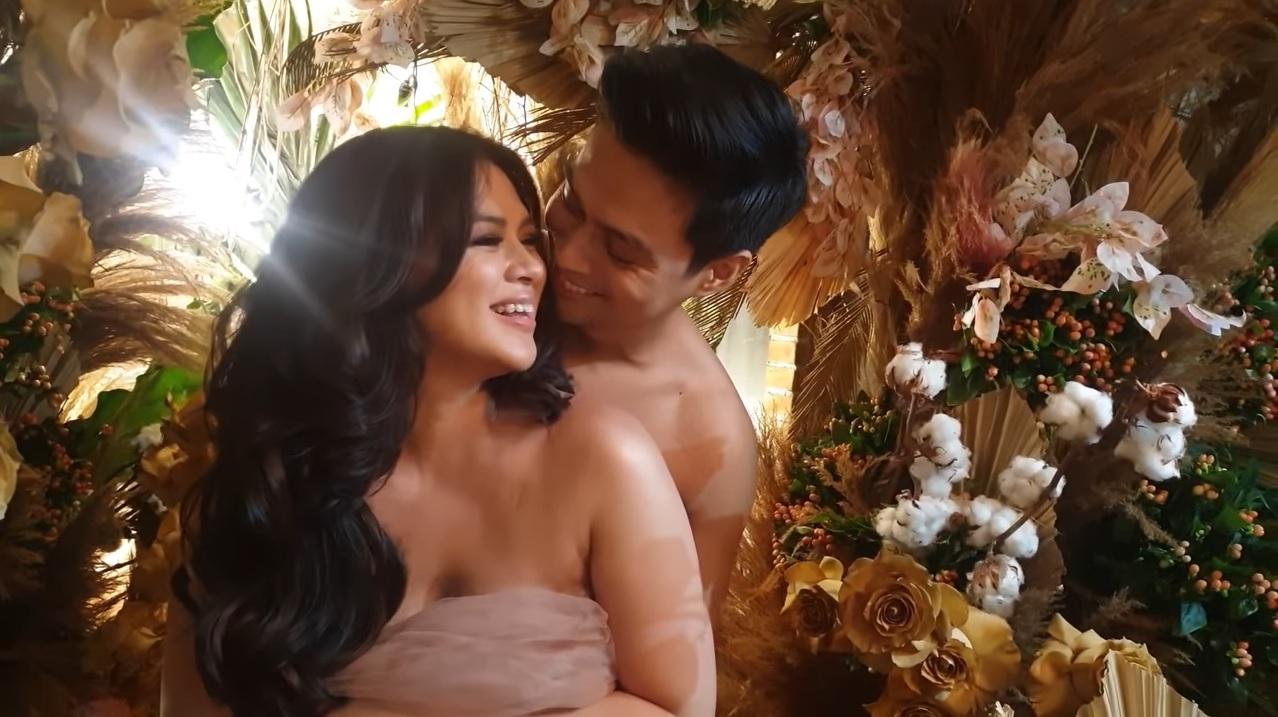 Lara Quigaman shared a few snaps from her maternity shoot with Nice Print Photo and let us tell you: She's making pregnancy look absolutely magical.
This is her and husband Marco Alcaraz's third baby, by the way, and on their vlog, the couple shared how they went about producing such a shoot during the new normal.
It was held at the Concept Room Studio in Pasig, which Marco said was clean, well-sanitized, and had safety protocols were in place.
In one of her Instagram posts, Lara called it her "dream maternity shoot," with Nice Print taking care of photography, Byron Velasquez as her makeup artist, Ron Ros as her hairstylist, and Francis Chee and Vhee Co as her stylists. It was shot on her 30th week and five days of pregnancy.
"So in love with everything about this shoot! Overwhelmed and grateful! Truly felt beautiful for the first time in a long time," Lara said sharing photos of herself in a pink chiffon gown surrounded by flowers.
In his post, Marco couldn't help but make a pregnancy joke. "I'm so proud of my wife! She hasn't had a mood swing in 30 minutes," he began, before turning serious to say, "Totoo proud na proud ako sa yo jiamps, kasi alam ko gaano kahirap magbuntis habang inaalagan mo kami ng mga anak mo."
"Always remember na mahal na mahal ka namin our Queen," he added.
Last month, they announced they were having another boy — their third! — following Noah and Tobin. — LA, GMA News