Filtered By: Lifestyle
Lifestyle
After guesting in 'The Mandalorian,' Diana Lee Inosanto highlights Filipino martial arts heritage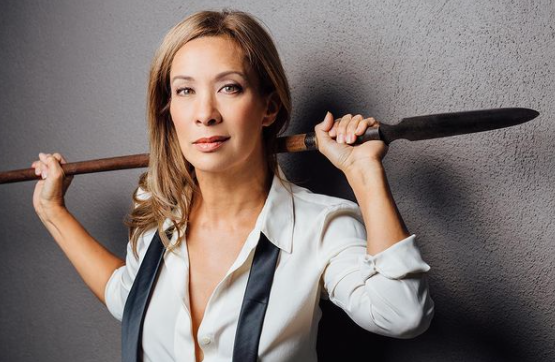 After appearing in an episode of "The Mandalorian" season 2, Diana Lee Inosanto highlighted her Filipino martial arts heritage on social media.
Saying she's forever grateful to her father, Fil-Am martial artist Dan Inosanto, Diana recalled the days when he'd teach Filipino martial arts using a lightsaber, of all things.
"Never would I have expected that those childhood years of him teaching me Filipino Martial Arts (ironically at one time with a toy Lightsaber!) would foreshadow my battle sequence with a beloved character as Ahsoka Tano (brilliantly played by Rosario Dawson)," she wrote.
"Never would I have even imagined that I would be found by the creative genius' team of Dave Filoni and Jon Favreau," Diana continued tagging both writers and directors.
In her post where she shared photos from the episode as well as one with her dad, Diana thanked The Mandalorian stunt team, "several of whom trained with my father, and made me feel right at home," she said.
Diana appears as the Magistrate Morgan Elsbeth in episode five of the second season the hit "Starwars" TV series. — LA, GMA News