Filtered By: Lifestyle
Lifestyle
Erin Ocampo introduces Nigerian basketball player Henry Iloka as her boyfriend: 'Everything is so magical'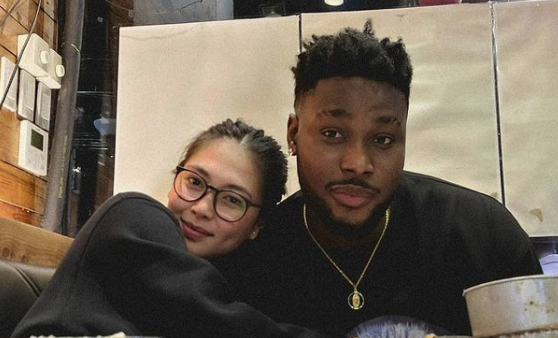 Erin Ocampo proudly confirmed her relationship with Nigerian basketball player Henry Iloka.
In a lengthy post on Instagram, "The World Between Us" actress shared a sweet photo of herself cuddling the PBA D-League player and expressed how much words were not enough to describe the "immense feeling" she felt for him.
"Ever since I have met you, I have experienced the moments of paradise. Everything is so magical. You are that one man who has brought back all the happiness and cheer of my life, which I was searching for until now," Erin said.
She added, "In your company, I feel so blessed, secured, and happy and I wish to spend every moment with you. I am grateful for everything that we have."
Because she needs to undergo another lock-in taping, Erin expressed her sadness on parting with Henry just after a week of vacation with him.
"But I know we'll see each other again soon," she said. "Thank you for being you Babe, I love you as big as the sky!"
In a later post, Erin shared a couple of photos with Henry as they were lounging about, looking intimate and happy.
"Happiness is YOU," she wrote, punctuating it with a green heart.
— Kaela Malig/LA, GMA News