Filtered By: Lifestyle
Lifestyle
Love Añover takes 'pasasalamat' trip to Palo cathedral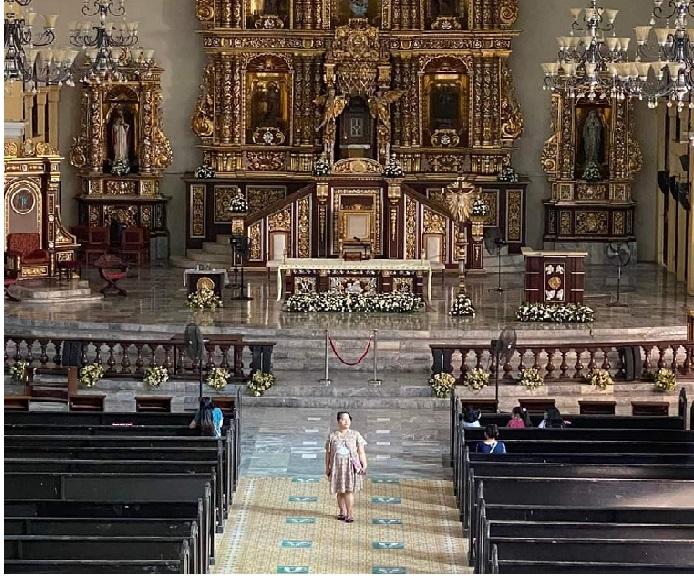 It has been six years since Typhoon Yolanda wreaked havoc over many parts of the country, particularly the province of Leyte.
The onslaught of the powerful typhoon brings back pain and heartache, but GMA News' Love Añover makes her trips to the town of Palo a pilgrimage of gratitude.
It can be recalled that Añover was one of the reporters covering the effects of the typhoon in Leyte when she found herself seeking refuge inside the Palo Metropolitan Cathedral.
Earlier this month, she visited the Metropolitan Cathedral of Our Lord's Transfiguration, which has been renovated since the typhoon struck in 2013.
On her recent visit, she says, "It has been a tradition of mine that whenever I come home and visit my parents, I will always visit the Cathedral and give thanks to the protection it gave us during Typhoon Yolanda. Walang hanggang pasasalamat."
According to the Palo cathedral website, it was at Christmastime in 2013 that Pope Francis sent his then Apostolic Nuncio to the country, Guiseppe Pinto, who led the mass at the roofless church.
"After the church repairs and rehabilitations, Pope Francis himself visited the Cathedral on Janaury 17, 2015 and blessed the grave site where the victims of Typhoon Yolanda were buried. It is also in the same year, 2015 that the Palo Cathedral was declared as one of the pilgrim churches of the archdiocese by Archbishop John F. Du." -- BAP, GMA News