Filtered By: Lifestyle
Lifestyle
LOOK
Kendra and Scarlet Kramer are the cutest sister duo in Boracay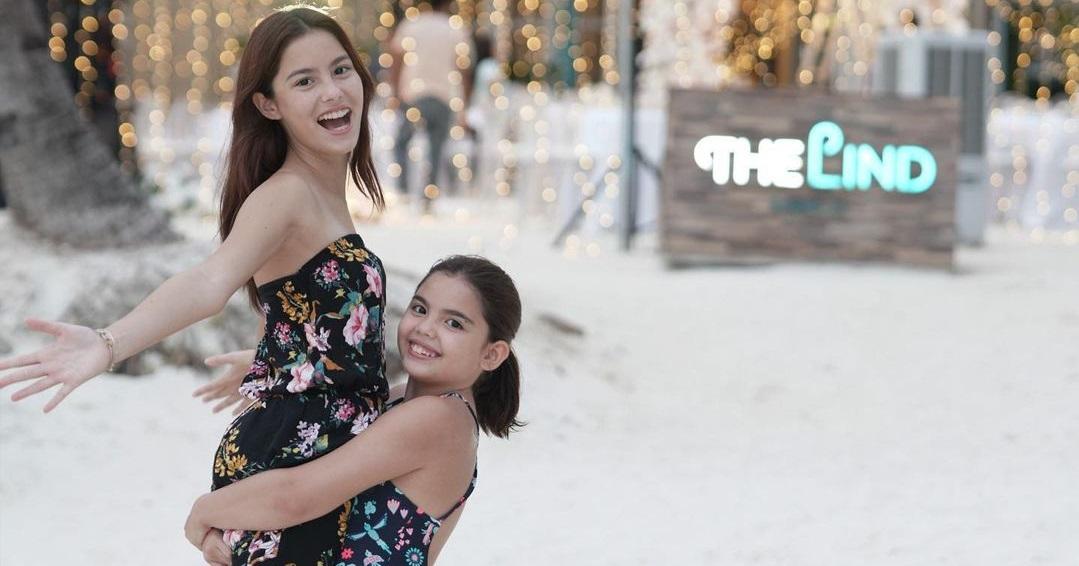 Kendra and Scarlett, the daughters of celebrity couple Chesca Garcia and Doug Kramer, are the cutest duo on their recent trip to Boracay!
Kendra, who recently celebrated gaining more than 900,000 followers on the app, shared a photo on Instagram where Scarlet was carrying her as they posed for the camera.
The photo was Kendra and Scarlett's version of the famous scene in The Titanic where Rose told Jack she was flying while in front of the ship.
"Jack, I'm flying," the 13-year-old wrote.
Recently, Chesca shared that Kendra is now taller than her through a family photo they took on the island.
"And just like that, Kendra is taller than me, and Gavin is catching up to Scarlett!" the mother of three wrote.
Kendra is the eldest daughter of Chesca and Doug, followed by Scarlett, 11, and Gavin, 10.
—Hermes Joy Tunac/MGP, GMA Integrated News