Filtered By: Lifestyle
Lifestyle
SexBomb's Izzy Trazona reacts to son Andrei being a drag queen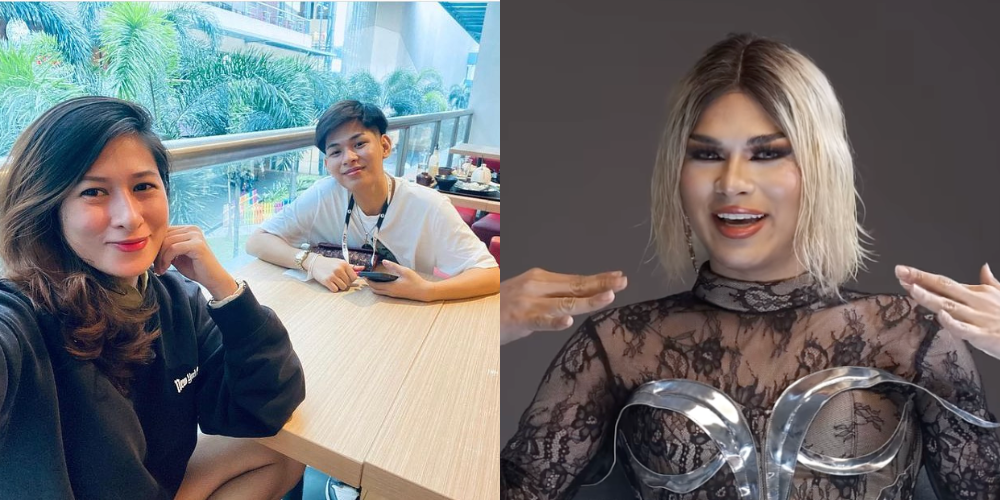 Izzy Trazona took to Facebook to express her feelings about her son Andrei becoming a drag queen.
On Monday, the SexBomb Girls member posted a selfie with Andrei, along with a lengthy post addressed to him.
She started by saying how much she misses her son and that he's constantly in her prayers.
"When you told me, 'you'll never know what I feel kasi you we're never in my shoes,' yes, I agree, same with me. Hindi mo pa rin naman nararanasan maging magulang," Izzy wrote.
"All I want is for your best. I'm holding on with the TRUTH that is written in the bible, the word of God. The One who created us," she continued.
According to Izzy, she only wants to protect Andrei and her three other children from "going against the faith I have in Christ."
"Sino ba naman magulang ang gustong mapahamak ang anak?" she said.
"When all your motive is to save them sa mas masakit na pwede nilang maranasan: Ang buhay na wala si Kristo," she continued.
Izzy ended her post by saying she will always be there for Andrei but will not support him on "things that will harm" him.
"Andrei anak, I love you so much to not support you on things that will harm you," Izzy concluded.
Expectedly, her post has generated mixed reactions from netizens, with some agreeing with her, while others feeling disappointed.
As of writing, Izzy's Facebook post has already generated 17K shares, 40K reactions, and more than 7K comments.
Andrei reacted to his mom, first on Facebook where he admitted to having lied in an interview about having his mom's full support, saying he did that "to protect her from any backlash."
"But there's no point in protecting her because the truth came out straight from her," Andrei said.
Andrei continued, saying he didn't want to live in a lie. "I'm sustaining myself for years now and I am living responsibly honest. I'm tired of this conversation about me being gay and doing drag."
"I wanna live my own truth and someday you will be proud of what I will become," Andrei continued, trying to end the argument.
"I love you so much mom but this isn't healthy for me anymore. I hope someday you will understand how it feels to be in my shoes. I miss you but you're not bringing me any comfort and compassion I deserve."
On X (formerly Twitter), Andrei shared a screengrab of his Facebook post and said he was breaking his silence.
Later on, he tweeted, "It's like saying I love you because you're my son, but I don't accept you for who you are."
it's like saying i love you because you're my son but i don't accept you for who you are

— Andrei/Sofia?? (@andreitraz) September 12, 2023
Andrei is among the contestants of the first season of Viñas DeLuxe's drag competition, "Bunganga Battle Royale."
In his introduction video, the 21-year-old Andrei — dressed as his drag persona Sofia — referred to herself as "the Sexbomb legacy," saying her mom, Izzy is "surprisingly supportive."
In the video, Sofia recalled how Izzy took note of how much wigs she already owned. "Fantasy ko 'to. Ok naman sa kanya," she said.
At that time, Andrei had only been doing drag for six months, having only revealed her drag queen persona Sofia in December 2022.
Here's hoping the mother and child will get through their misunderstanding soon.
— LA, GMA Integrated News