Filtered By: Lifestyle
Lifestyle
Ang Pinaka: Top 10 Classic Pinoy Christmas Foods
In a special Christmas episode that aired last December 18, the GMA News TV countdown show "Ang Pinaka" showcased the top 10 classic Christmas food that are staples of every Filipino Noche Buena table. Food writer Yvette Tan, restaurant owner Chef Edward Bugia, and cooking show host and food columnist Chef Sandy Daza joined this episode's guest panel and discussed their picks for the most mouth-watering dishes of the season. "Ang Pinaka" is hosted by Rovilson Fernandez and airs Sundays, 6:20 PM on GMA News TV Channel 11.
ANG PINAKA'S TOP 10 PINOY CHRISTMAS FOODS
10. Macaroni Salad.
The usual ingredients include chicken, pineapple, ham, macaroni, and cheese. "[It's] like a sandwich but with pasta," said Yvette Tan. But which is the best recipe? The panelists agreed that the best macaroni salad is the one that brings back memories of every family Christmas.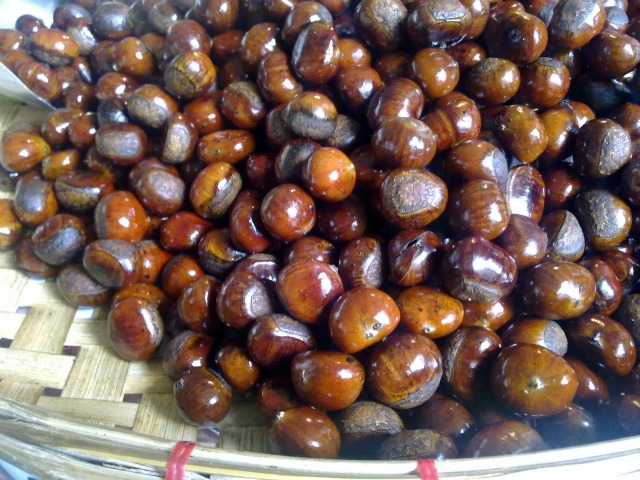 9. Roasted Chestnuts.
This may not be included in everyone's grocery list, but the freshly-roasted chestnuts give off a lovely warmth amidst the chilly holiday air. While some don't find peeling chestnuts that much fun, Chef Edward disagrees. "
Tuwang tuwa ako sa pagbabalat, parang therapeutic. 'Yung nawawala lahat ng problema mo nagbabalat ka lang ng kastanyas
," he mused.
8. Christmas Fruits.
Filipinos put out Christmas fruits for different reasons. For Chef Sandy, healthy fruits provide balance to all the fatty foods on the table, while Chef Edward noted that they make a colorful table accessory. Yvette Tan noted the Chinese belief that fruits bring good luck for the new year.
"You must have 12 different foods, preferably round, to signify wealth," she said.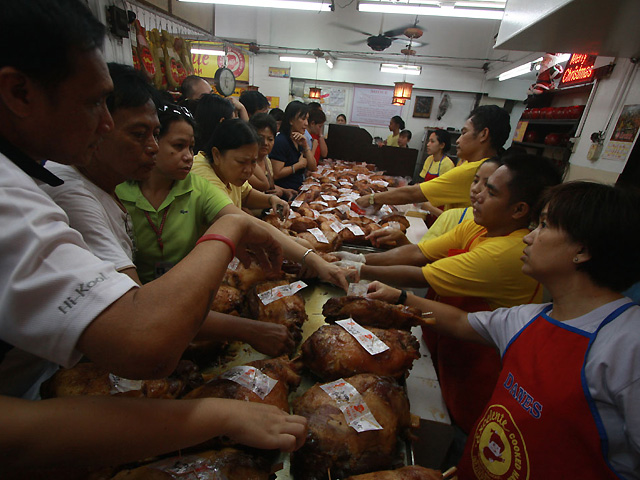 7. Sweet Christmas Ham.
"[Christmas ham] is the centerpiece [of the table]," said Chef Sandy. All three panelists agree that a good Christmas ham must be tender, sweet and savory, and isn't perfect unless there's that special sauce on top.
6. Lengua Estofado.
Lengua is stewed ox tongue cooked in tomato sauce. The experts agreed that good lengua must be really tender and rich with sauce, to distract diners from the fact that they are, indeed, eating tongue. "It should
melt in your mouth [and must have] very rich broth," said Chef Sandy.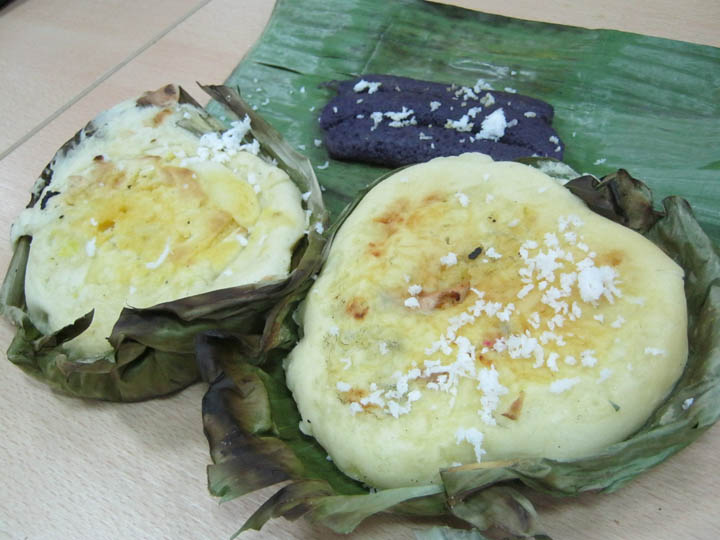 5. Bibingka and Puto bumbong.
What better way to say it's Christmas than to bring home warm
bibingka
with cheese and salted egg? And the
miso de gallo
experience isn't complete until it's followed with a breakfast of sweet and sticky
puto bumbong.
4. Keso de Bola
. Hamon always has to go with keso de bola, of course-- that creamy, sweet and salty cheese covered in bright red wax. "
'Yung
creaminess
na may lumalabas na kaunting tamis, 'yun ang masarap na keso de bola
," said Chef Edward. Just avoid eating the wax!
3. Relleno.
Anything
relleno
, whether fish or chicken, is always a part of a festive dinner table. Because it takes time and effort to prepare this dish, only people and occassions that are truly special merit exercising one's
relleno
-making expertise.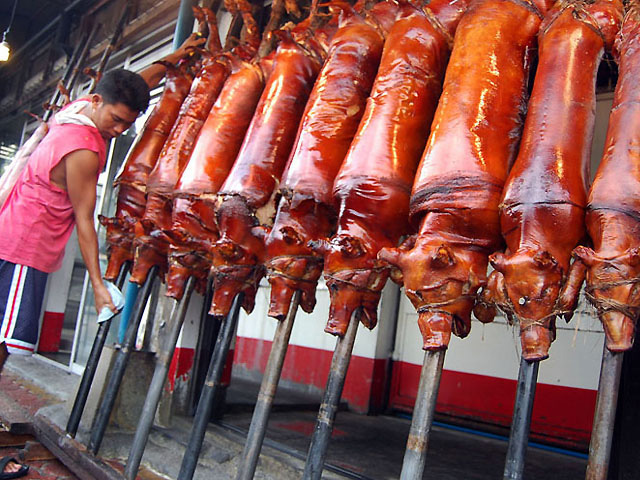 2. Lechon. Need we say more? If celebrity chef and author Anthony Bourdain called the Philippine's lechon "the best pig ever," then who would dare disagree? The perfect combination of crispiness and tenderness, topped off with signature sarsa and that delicious aroma, lechon is indeed the star of every family's Noche Buena.
1. Paella.
This Spanish dish takes the number one spot on Ang Pinaka's list! Considering the dish's many ingredients and the painstaking effort required to put these together. For Yvette, "It's a dish that, to me, connotes wealth, because it's very hard to cook. So you need a lot of time and a lot of ingredients. And these ingredients, if you want to have good paella, they have to be really fresh and they have to be of high quality." Paella is indeed a dish for only the most special occasions.