Filtered By: Lifestyle
Lifestyle
'Hikay': Cookbook hopes to keep Cebuano cookery alive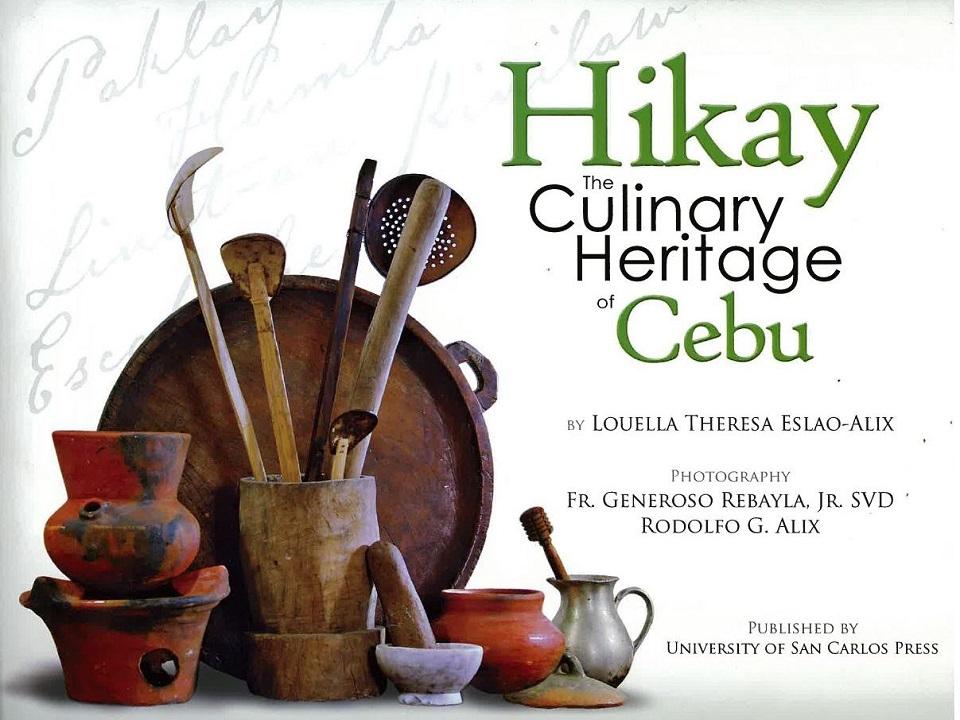 'Hikay: The Culinary Heritage of Cebu' intertwines tales of tradition and heritage with recipes of popular Cebuano dishes.
Tales of tradition and heritage are intertwined with recipes of dishes that generations of Cebuano families have enjoyed for Sunday lunch in the cookbook "Hikay: The Culinary Heritage of Cebu."
Book author Louella Therese Eslao-Alix—mother to two daughters and grandmother to four boys—masterfully provides a peek into the warmth and the laughter of a Cebuano household gathered around the dining table.
Food writer Mikey Fenix invited enthusiasts to purchase the cookbook during its launch in Quezon City last Saturday, saying that Alix was able to "demystify Cebuano cuisine."
Alix herself noted that "Cebuano cooking is simple, uncomplicated, and fresh. We prefer using fresh ingredients."
Cooking methods
Alix added that the cooking methods used in Cebuano cuisine are also simple, and went on to discuss cooking styles and practices in the Visayan province.
She brought up the term sutukil, a combination of three forms of cooking: sugba, or grilling, tinuwa, or cooking with soup, and kinilaw, or chemical cooking with vinegar. These methods have been around so long that they were even described by 16th century historian Antonio Pigafetta, who traveled and chronicled the exploits of Portuguese explorer Ferdinand Magellan.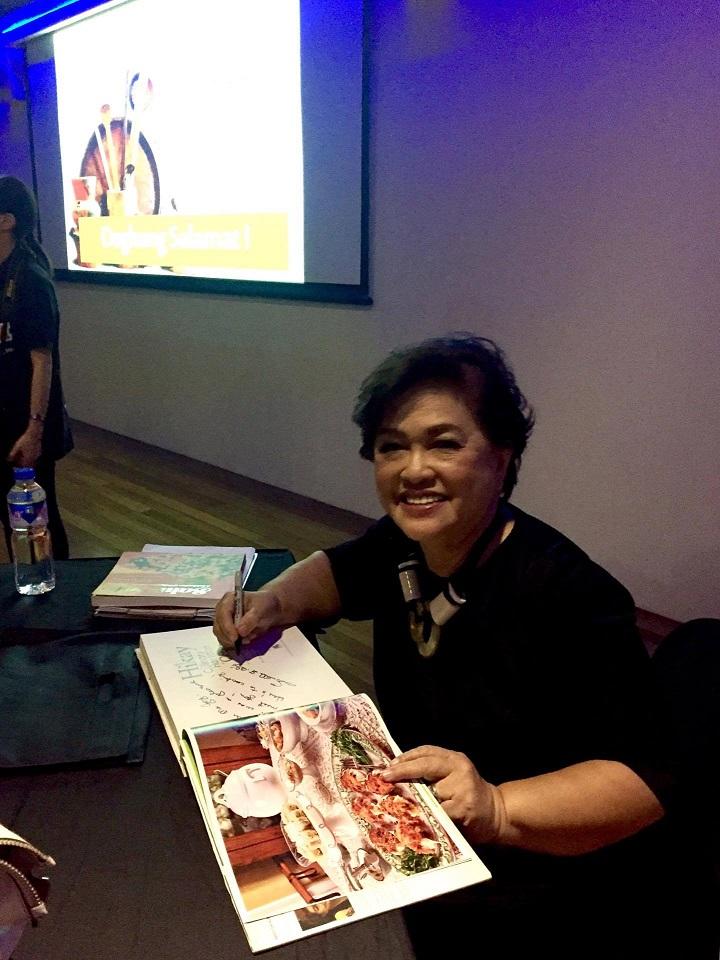 Louella Alix signs copies of her book at the launch. Photo: Rudy Alix
Meatless and fishless dishes, said Alix, were prepared by mountain folk such as dinuldog (sliced squash stewed in coconut) and kinilaw na nangka, which is cooked with vinegar.
Alix said that it's tradition to prepare dinuldog for students who get failing grades, as squash is considered brain food.
Cebuanos also like going to the beach, where they bring lechon, kinilaw, bam-i, and puso or hanging rice (rice wrapped in coconut leaves).
"If you look closely at the calendars of Cebuano households, these contain information on low tide and high tide. So that they would know the best time to go to the beach," said Alix.
Another common practice for Cebuanos is eating at home before going to the movies because eating out is considered extravagant.
"When a Cebuano invites you to dine in his home, that means he or she thinks highly of you," Alix said.
A popular Cebuano snack is the binangkal, a round, hard bread coated with sesame seed that is usually paired with hot chocolate or coffee. If you want to buy binangkal from the local bakery, Alix advised, do so early in the day because the delicacy is still a popular baon for students.
Alix said she wrote "Hikay" to hand down these recipes and traditions to younger Cebuanos. Some of the recipes are from her own mother, Lily Eslao, and Maria Rallos, to whom the book is dedicated.
"I'm afraid that young Cebuanos would not know about their rich heritage," she said.
After she told a friend, who is based overseas, that the dish she prepared with salmon was the Cebuano recipe for tinuwa, Alix said: "To forget dishes that Cebuanos grew up on, I consider a crime." — BM, GMA News