Filtered By: Lifestyle
Lifestyle
WATCH
Pampanga aims for UNESCO recognition for its gastronomic star, sisig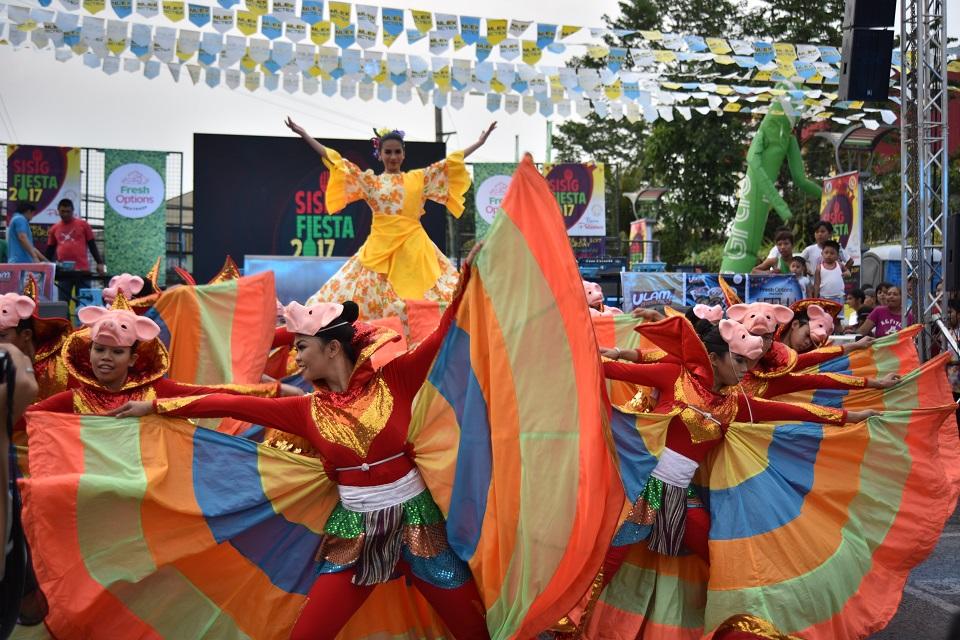 Pampanga celebrated the Sisig Fiesta on April 29, 2017 in Angeles City. Photos: Ruston Banal
Last Saturday, on the street where sisig is believed to have originated, Angeles City officials launched the Sisig Fiesta.
With the participation of several famous Kapampangan restaurants in the area, the intersection of Henson Street and Valdes Street where Aling Lucing's famous "crossing" sisig is made became an exhibition gallery space that presented various renditions of the famed dish.
The event was held to fulfill an eligibility requirement for the dish's inclusion in the the UNESCO Creative Cities Network's (UCCN) Gastronomy category.
The UCCN was established in 2004 "to promote cooperation with and among cities that have identified creativity as a strategic factor for sustainable urban development." The gastronomic specialties of several cities have already been recognized by the UCCN.
In his speech at the Sisig Fiesta, Angeles City Mayor Ed Pamintuan said that it was just proper to recognize sisig as one of the Philippines' top dishes. In March, Pampanga even declared it an "Intangible Cultural Heritage."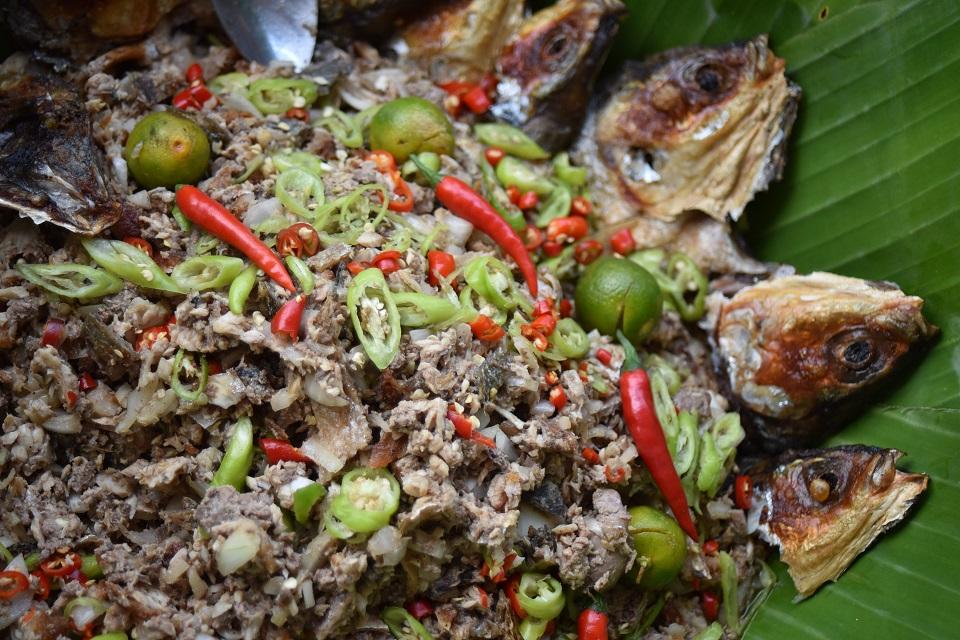 One of the variations of sisig at the event was the Sisig Bangus.
According to Kapampangan historian Mike Pangilinan, sisig was first served as pulutan in Angeles City. The first person who introduced the sisig on a sizzling plate was Benedicto Pamintuan, brother of the current Mayor. After gaining in popularity in Angeles, Benedicto's mother Lilia Pamintuan introduced the sizzling version in her restaurant in Sta. Mesa, Manila in 1980. At the same time, another Angeleno named Dan Tayag introduced the sizzling version of sisig in his restaurant, Trellis, in Diliman, Quezon City.
"There so much about sisig that history tells," said the mayor. "Sisig is not just a dish. It's an interpretation of our way of life as a Kapampangan."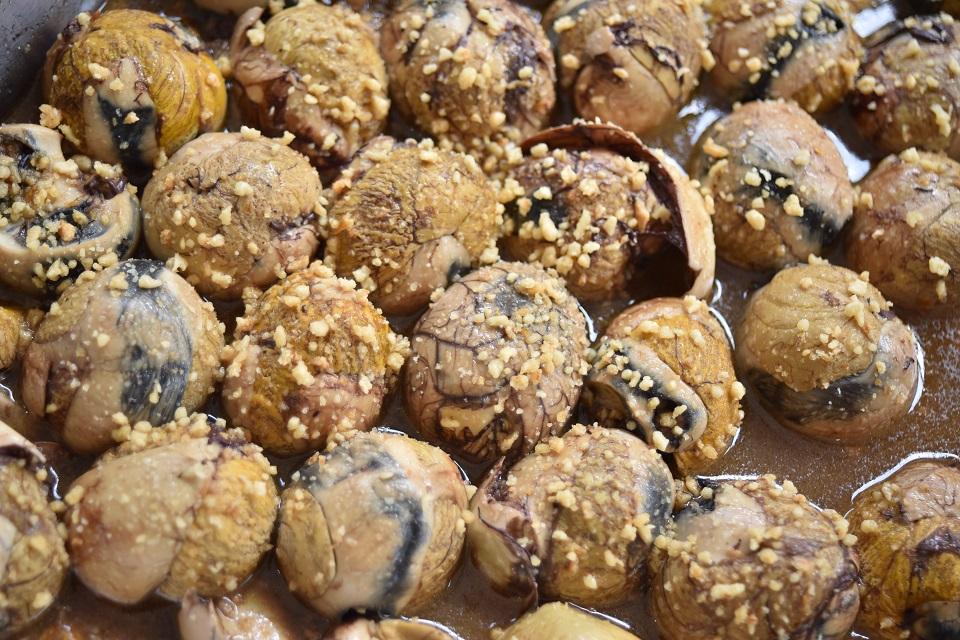 Another evolution of the famous dish combines it with another famous Pinoy delicacy: Sisig Balut
The exhibitors at the event introduced several versions of the dish, including Sisig Balut and Sisig Bangus. Kapampangan restaurant owner Chey Eve offered Steak Sisig, which she serves in her restaurant.
"I am offering variations based on the people's demand," she said. "Since I serve steak, I tried to tweak it to make it more Kapampangan by fusion. But I am extra careful about the outcome of the taste; I try to make sure that sisig is still the highlight of the fusion."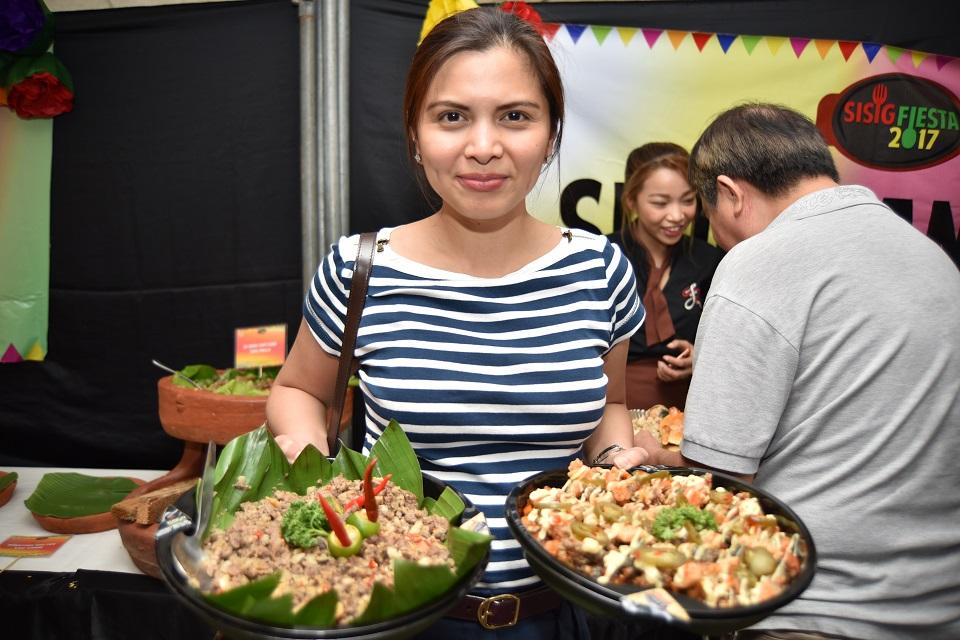 Chey Eve holds up her Steak Sisig.
— BM, GMA News