Lifestyle
BRAND TALK
Go bananas over these Despicable Me 3 toys
Say "Bello!" as McDonald's rolls out its Despicable Me 3 Happy Meals! Order any Happy Meal at McDonald's to collect all ten toys starring the yellow Minions, Agnes, and brothers Dru and Gru.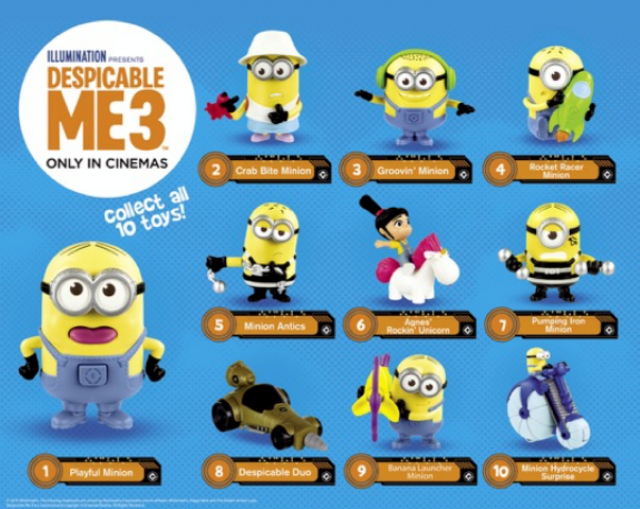 For a limited time, McDonald's is also offering a special line of Despicable Me-themed menu items, featuring the Despicable Me Trio: the new Cheesy Burger McDo (the beefy Burger McDo patty topped with a slice of creamy American cheese), the Honey Banana McFloat (a sweet honey banana-flavored Sprite McFloat), and McDonald's World Famous Fries.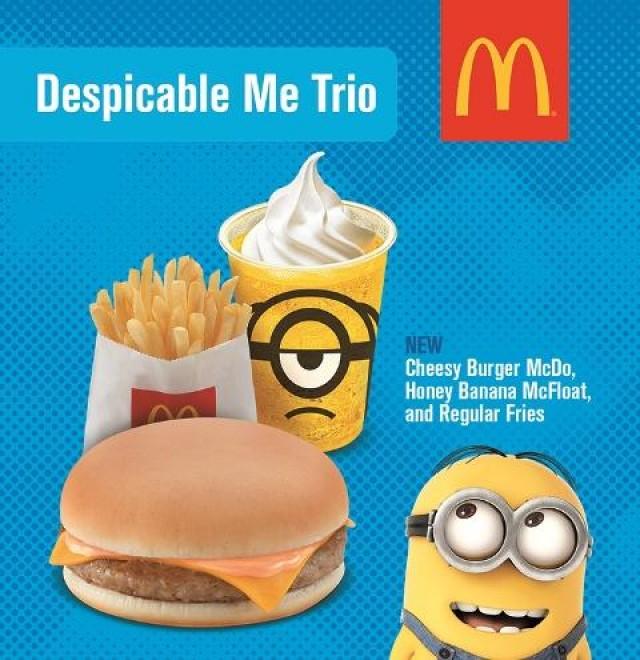 The Minion mania doesn't stop there! McDonald's has other Minion-approved menu items in store for fans like the Honey Banana McFloat N' Fries Combo, Banana Pie a la Mode (McDonald's sweet banana pie topped with vanilla soft serve and drizzled with luscious caramel topping) and the Banana McDip (creamy vanilla soft serve covered in crunchy banana-flavored dip on a blue wafer cone, available in Dessert Centers and select stores only).
Don't miss out on the craze! Get your fill of Minion madness as McDonald's rolls out these offers for a limited time. The Despicable Me 3 menu offers and Happy Meal Toys are available via purchase in-store, drive-thru, take-out, and McDelivery.
Sharing your Minion collection on social media? Don't forget to say it with the hashtag #MinionsAtMcDo and tag facebook.com/mcdo.ph or @McDo_PH (on both Twitter and Instagram).
Brand Talk partners with the advertisers of GMA Network to create content valuable to its audience.