Lifestyle
BRAND TALK
The Rice Tariffication Law and how it affects you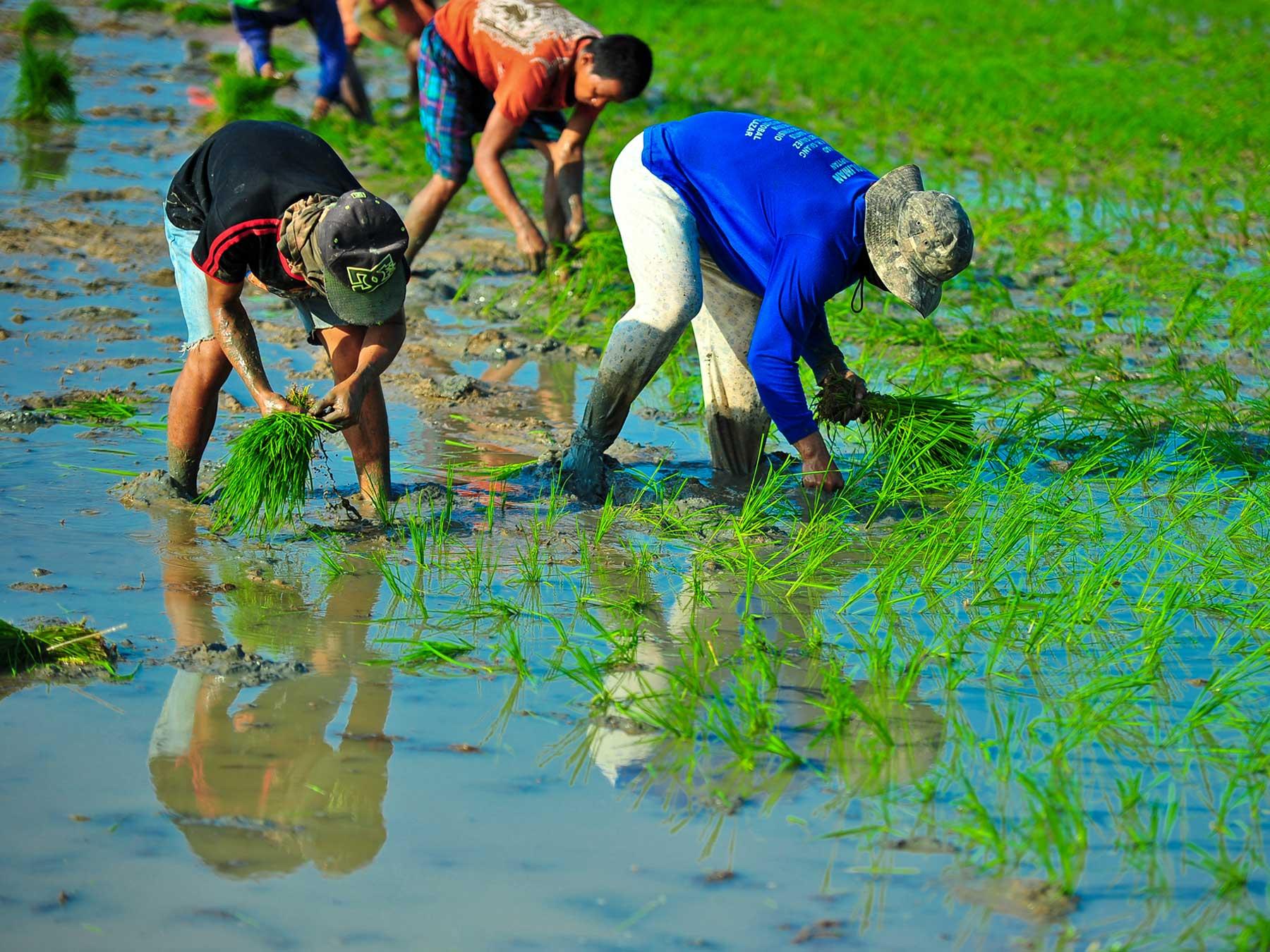 While the Philippines has around 4.80 million hectares of rice farmland, the country's rice industry isn't as stable and globally competitive as one would hope. In September 2018 for instance, Filipinos paid around P45.57/kg of rice, while Thailand and Vietnam paid P25.00 less per kilo for their rice due to lower cost of production and more efficient markets. Local rice farmers still can't compete with our neighboring countries, even with the international trade protection and multibillion-peso programs by the government for the sector.
The bottom line: Filipinos are paying too much for rice and local farmers aren't doing so well either.
This is where the Rice Tariffication Law (RTL) or Republic Act 11203 comes into the picture. This law opens the Philippine rice market and places a minimum 35% tariff on imported rice. This means that while rice from other countries is cheaper, the tariff imposed on them would level the playing field for less efficient local producers. This stable supply of rice also helps lower rice prices for Filipino consumers.
Meanwhile, tariff revenues go to the Rice Competitiveness Enhancement Fund (RCEF), which is being utilized for programs dedicated to increasing yield and boosting the income of our farmers.
Under the RCEF and other programs, total tariff revenues or 10 billion pesos, whichever is higher, are allocated annually for the provision of modern farm equipment, high-yielding seeds, expanded credit assistance, training for local rice farmers, etc. These programs are expected to help bring down the cost of palay production, boosting the disposable income of our farmers.
The government is also implementing other measures to help farmers adjust to the new rice trade regime, such as the distribution of Rice Farmer Financial Assistance and provision of zero-interest loans, among other existing programs being implemented for the sector.
For the average rice-eating Filipino, here's how the RTL can affect you:
1. Rice will be made affordable for everyone.
Since the RTL, retail prices of rice have dropped by an average of P9/kg compared to September last year, making it more affordable for everyone. This is good news for over 100 million Filipinos, including farmers who buy rice during non-harvest season and the poor households who spend 20 percent of their budget on the staple.
2. Workers can have more disposable income.
Workers will feel their real income increase as the price of rice decreases. Money saved can be put into their savings, education of their children, emergency funds, or other investments.
3. Taxes can now be allocated to other sectors.
Filipinos' tax payments will no longer heavily subsidize the National Food Authority (NFA) under the RTL. Taxpayers' money can now be allocated to other programs that improve education, healthcare, public works, and more.
4. People can improve their nutrition and well-being.
As more Filipinos gain access to affordable and high-quality rice, the country will have about 2.1 million less hungry people and malnourished children by 2025.
5. You will be helping farmers become globally competitive.
The RTL also protects farmers and modernizes their livelihood. About P10 billion from RCEF are allocated to upgrading farmers' equipment and the distribution of high-quality rice seeds. Farmers are also given programs for skills enhancement, financial and rice credit assistance, and crop insurance. As farmers' agricultural methods improve, so do their productivity and income.
The Rice Tariffication Law addresses major problems from the current agricultural system to make the country's rice sector more efficient, progressive, and competitive. It safeguards the welfare of local rice farmers and ensures that every Filipino will always have food on their plates.
Stay informed about the Rice Tariffication Law. Visit https://www.dof.gov.ph/ for more news.
Brand Talk partners with the advertisers of GMA Network to create content valuable to its audience.