Filtered By: Lifestyle
Lifestyle
#PINNED: You can make these original Filipino cocktails at home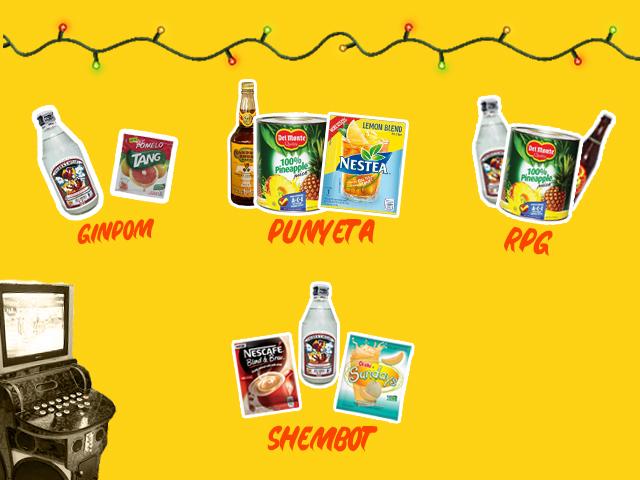 #Pinned makes it easier for young Filipinos to discover meaningful and enriching content and stories that will help them separate music from the noise, wheat from the chaff, and flowers from the weeds.
All our stories are written by young creatives who made it their life mission to know everything there is to know about how fellow young adults can make the most out of their limited down time every day, every week.
---
It has been a long and dry two months since the last time anyone went out, since we went out, courtesy of the deadly pandemic that's still not showing any signs of abating anytime soon. While we're not averse to staying at home, we're now just realizing how incredibly more taxing working from home or online classes really are.
Perhaps these are birth pains, you know, since we're not really used to this kind of setup but the other consequence of the community quarantine is the elimination of the working class' favorite coping mechanism: going out with friends and then trading office gossip over anything alcoholic or just about any drink that burns our throats and makes us vulnerable. Thank you so much, liquor ban.
But finally, we're down to the last lap and hopefully, the liquor ban is lifted together with the easing up of some of the community quarantine's restrictions. Once it is eventually lifted, we know just the right way to celebrate independence without the hassle of breaking the 'new normal' aka social distancing. They say if you can't go outside, then go inside. Party with these original Filipino cocktails that you can make at the comfort of your home.
Mestiza
This classic Pinoy cocktail is made with only three easy-peasy ingredients: a two parts of beer, two parts of coke or sprite and one part of rum, garnish with lime for added flavor. What's good about this drink is that you can get creative by trying different types of soda that suits your taste buds.
Ginakolait
Well, take your childhood to the next level. As this drink that obviously goes by its name, Gin and chocolate drink takes you back to your childhood baon memories. This creamy-licious treat will surely fulfill your sweet tooth.
Velocity
We're not really sure how this drink got its name. Perhaps the color of this concoction somehow reminded the original makers of fuel? Or the speed with which this drink will get you wasted? Either way, it's fairly easy to mix. It is made of two parts GSM, two parts Gatorade, two parts sprite, and one lemon.
Mandirigma
This drink absolutely describes who we are as people after this pandemic. And we all deserve some love, however tough, with this overwhelming mix of beer, absinthe, and tequila. Adjust portions to your taste. Tough love – we mean hard, but cautious.
Kagatan
This classic Filipino cocktail made with 3 parts of rum, 2 parts of coffee, and 1 part condensed milk is perfect for coffee lovers who want to enjoy their favorite treat with a hint of alcohol. Like hitting two alcoholic birds with one coffee bean.
Weng-weng
No, it's not the sound of the siren of the patrol coming to your house. But this boozy drink says pretty much about how you'll end up after drinking it. You can make this with one shot of vodka, one shot tequila, one shot whiskey, one shot rum, 400 ml orange juice, and 400 ml pineapple juice all mixed together. No, we're not just listing out loud alcoholic drinks that we know. Yes, this just shows why this Filipino slang for someone who is completely intoxicated was used to name this drink.
Tia Maria's Zombie
As refreshing as it may seem, this boozy drink won't be called a zombie without a reason, right? This mixture combines two parts of gin, two parts of sprite, and two parts of grape or strawberry juice. Delicious but may result to you looking like a zombie the morning after due to the hangover you'll eventually feel.
Punyeta
Ah, the grey zone of all Filipino swear words. This drink is exactly that, not really strong compared to the other cocktails on this list but still very much alcoholic. You can make this cocktail with one part rum, two parts iced tea, and two parts pineapple juice.
Boracay
Let this cocktail drink take you to vacay as we're down to x number of days before the quarantine eats away the summer. You can make this with three parts rum, two parts coffee, two parts chocolate malt powder, and one part condensed milk. This boozy treat will surely give you the get-away you have been whining for these last few months.
Funtonov
What's more fun with this easy two-ingredient cocktail made with two parts of Antonov (vodka), and two parts orange juice is that it's deliciously convenient plus affordable. You could also try adding soda such as sprite for additional flavor.
RPG
This boozy treat will keep you in the game, or maybe not? This is made out of two parts red horse, three parts pineapple juice, and two parts gin. Drinking this cocktail is an adventure on its own, you can either be too hangover for quests the next morning or you're extra hyper and annoying to everyone. Sounds like the perfect thrilling adventure after being at home for two long months.
Gin Pom
Classic never gets old. This all-time handy-dandy favorite drink is all you ever need, simply made by mixing one part of gin bilog and three parts pomelo juice, and there you have your wondrous drink. You can also give it a little kick of lemon for additional flavor.
Whatever it is that you think warrants a nightcap, go for it! Be it a celebration of something at work or you just felt you deserve some sort of reward after two long months, it doesn't really matter. What matters is that you should drink responsibly, at your lonesome or via e-numan with your friends. And please, for the love of whatever it is that you're worshipping, don't be an idiot and throw a party or whatever they're calling it these days. Cheers!