Filtered By: Lifestyle
Lifestyle
Mid-Autumn Festival 2020 is here: 6 places to get the best mooncakes in Metro Manila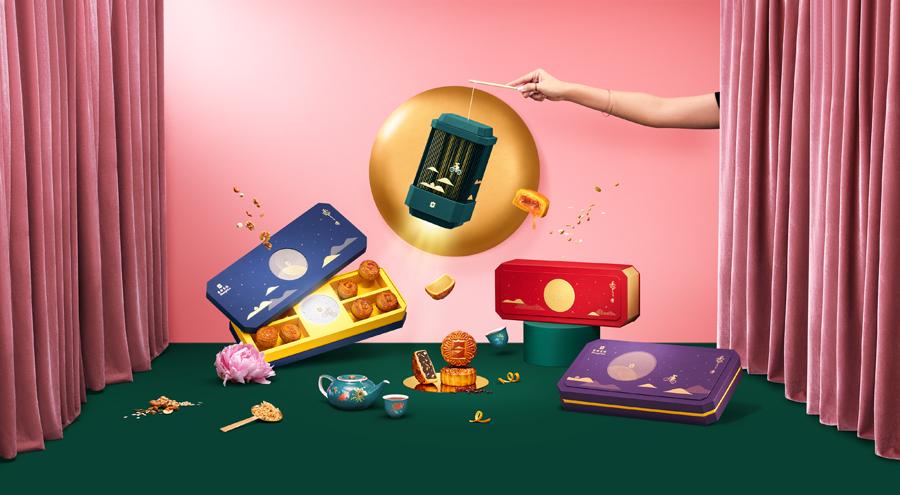 With Ghost Month almost done, we now turn our attention to the Mid-Autumn Festival, aka the Mooncake Festival, which this year is celebrated on October 1, Thursday.
It is the second grandest festival in China, second only to the Chinese New Year, and is celebrated by worshipping the moon with family, and of course, eating them mooncakes.
Below are some of the best mooncakes you can get in Metro Manila:
1. Hong Kong MX Mooncake
The award-winning mooncake brand returns to Manila with new sets on offer: The Lava Duet set which features the signature Lava Custard and the Lava Chocolate and comes in a box of six (P2,400).
Meanwhile, there is also a low sugar variant for the signature White Lotus Seen Paste that comes in a box of six (P650). The Delightful Moon set is still available with eight mooncakes (4 classic and 4 lava) for everybody's delight (P2,800).
And then of course, you can have just the lava custard (8 pieces at P2,400), or the White Lotus Seed Paste with two egg yolks (4 pieces at P1,950), the Lotus See Paste with two egg yolks (P4 pieces at P1900), and mini assorted ones (2 pieces/P650). Available until October 4. SM Mall of Asia, G/F Main Mall. Hong Kong MX Official Lazada Store. Hong Kong MX Official Shopee Store.
2. Summer Palace, EDSA Shangri-La
This year, the top-rated Chinese restaurant at EDSA Shangri-La calls its collection "Over the Moon." It has six flavors, headlined by the famous white lotus mooncake.
It is a handmade delicacy featuring a filling of lotus paste and salted egg wrapped in thin golden-brown crust. Other delicious flavors include: white lotus reduced sugar, red bean, mixed nuts, durian, chestnut, and black sesame. Starts at P2,888 per box. Available per piece starting at P388/small and P588/large.
3. China Blue by Jeremy Leung, Conrad Manila
How stylish are these bags? How better is it that they can carry four mouth-watering mooncakes prepared by China Blue's Executive Chinese Chef Eng Yew Khor?
The bags come in two styles: Tropical Allure (P4,500) by Malaysian style icon Christ Ng, are round faux leather pieces that are available in two colours (Crimson Red and Royal Purple) and can be converted into a striking cross body style.
Pacific Pearl by Conrad Manila (P3,600) is a bit smaller but no less striking: It has two strings of pearls as bag handles.
There are three flavors available: The traditional red bean single yolk, baked white lotus with lava custard, baked panda with lava coconut. Available until October 1, 2020. Website. +639176504043.
4. Grand Hyatt Manila
This year, Grand Hyatt Manila is mixing things up and quite literally, too. New flavors like Match with White Chocolate and Red Bean and Fruit and Nut are on offer along with classic flavors like Lotus Paste and Taro.
As though that's not enough, the BGC hotel famous for its Chinese restaurant, No. 8 China House, will let you build your own box. Choose your favorite mooncake flavors and set them in elegantly designed boxes. But just the same, you can get a box of two traditional mooncakes for P1,388, a six-inch mooncake for P1,988, and even pair your box with a bottle of wine. Order before September 15 and enjoy a 10% discount. +632 88381234.
5. Lung Hin, Marco Polo Ortigas
Marco Polo Ortigas' beloved Cantonese restaurant Lung Hin presents Celestial Treasures, a selection of premium mooncakes in four flavors: Red Bean with Double Egg Yolks, White Lotus Seed with Double Egg Yolks, Red Lotus Seed with Double Egg Yolk, and Mixed Nuts.
Unlike most, Lung Hin allows for individual box orders (P798), though there are boxes of four (P2,888) boxes of six (P3,888) and a limited edition of four (P2,888) on offer. +632 77207777. Website. Order here.
6. The Peninsula Manila
Peninsula Manila's incredible mooncakes come in two flavours: Traditional Lotus Seed Paste with Yolk, and the luscious Egg Custard.
While the box of four mini custard mooncakes have sold out, the box of eight assorted mini mooncakes (P3,888), which contains four mini custard mooncakes, are still available. Orders must be placed 24 hours before delivery or pickup, with cut-off for delivery at 4pm. Website. +632 88875757.
— LA, GMA News