Filtered By: Lifestyle
Lifestyle
Blackpink inspired donuts will be available in the Philippines beginning May 21!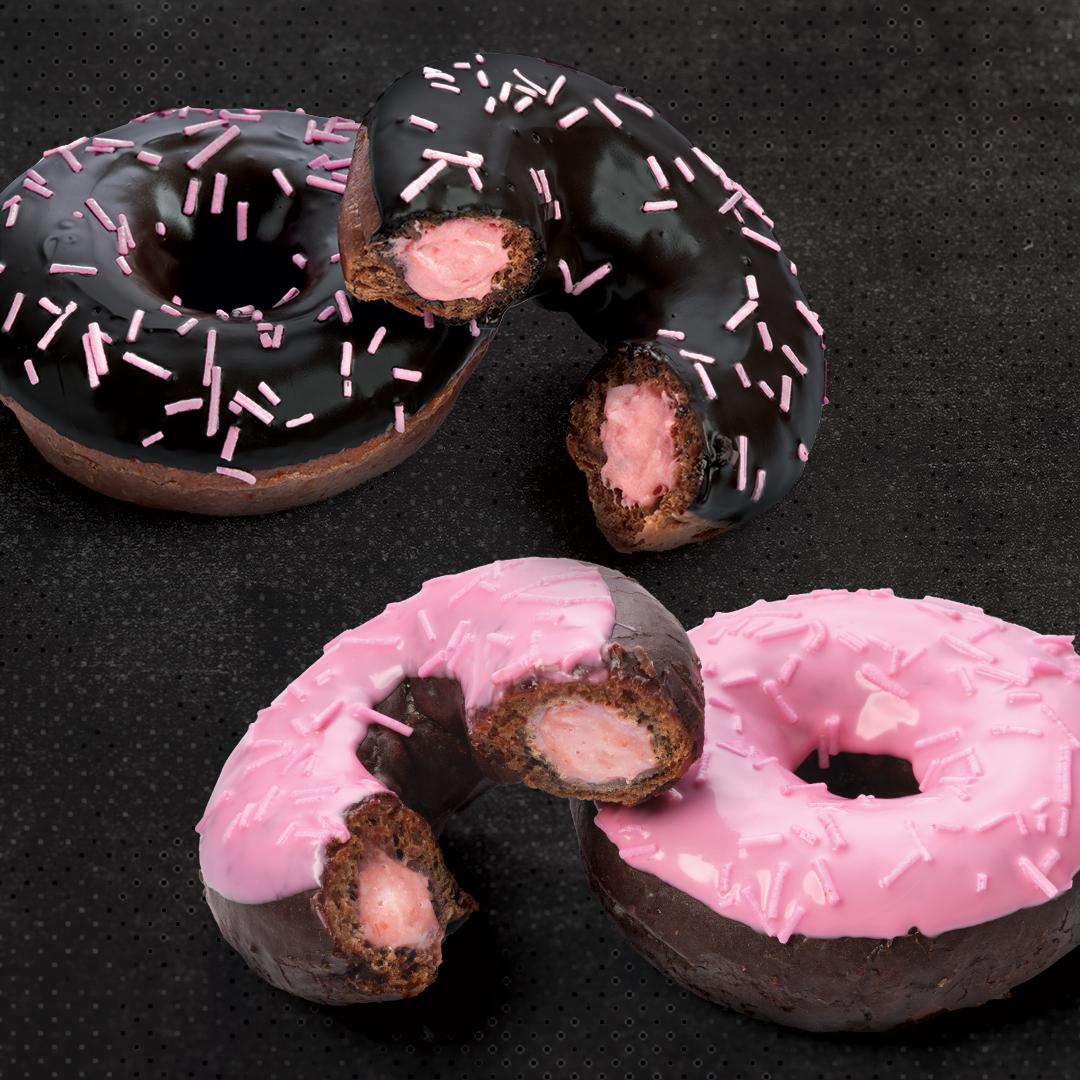 Black and pink doughnuts in your area!
Krispy Kreme has joined the K-pop craze offering donuts inspired by your favorite K-pop group: Blackpink!
The American donut shop just introduced its Love Sweet Series with donuts called, well, the "Black" and "Pink."
The black one is a dark chocolate glaze donut dipped in a special icing made with Davao-based Malagos Chocolate. It's then filled with Strawberry Kreme and topped with pink sprinkles.
The pink donut meanwhile is still dark chocolate glaze doughnut, filled with Strawberry Kreme and topped with pink sprinkles. This time however, it's dipped in strawberry chocolate icing.
According to Krispy Kreme, the donuts can only be bought when a customer purchases at least one Limited Edition Pepsi product worth P50/each.
A Box of 6 Love Sweet Donuts is priced at P315 in stores and P365 for delivery, while a dozen of Love Sweet Donuts is priced at P530 in stores and P610 for delivery.
If you're looking to mix it up with Krispy Kreme's original glazed, there is also a mixed box of 6 (3OG + 3 Love Sweet) priced at P260 in stores and P299 for delivery, as well as a Mixed Dozen (6OG + 6 Love Sweet), which is priced at P450 in stores and P520 for delivery.
A caveat: Not all Krispy Kreme stores will carry the Blackpink inspired goodies. Check out this list of participating stores.
The Love Sweet Series will be available starting May 21 until supplies last.
— Jannielyn Ann Bigtas/LA, GMA News