Filtered By: Lifestyle
Lifestyle
Filipino food is alive and well in the Netherlands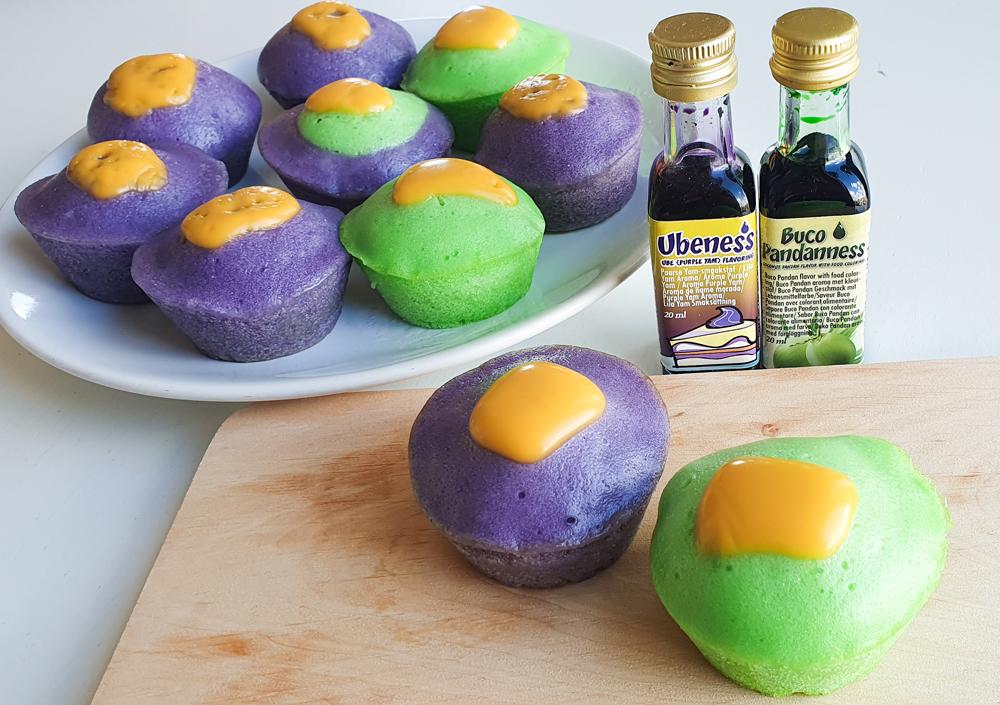 Since COVID-19 grounded the world to a halt, homesickness and financial struggles have plagued many Filipino migrants.
Unsurprisingly, Filipinos in the Netherlands who want a taste of home have turned to food business as a solution.
Much like in the Philippines, the Filipino online community became an instant online market during the time of pandemic, selling Filipino foods to fellow kababayans who have been missing the flavors from back home.
Ube craze in Holland
Ube continues to be among the most sought-after flavors in the West and Filipino entrepreneur couple Rhea and Dennis Rogacion, the geniuses behind the renowned Luneta Ice Cream in Europe, have introduced the flavor to the Dutch and across the continent through the Ubeness concentrated flavoring.
Along with the Buco Pandanness, it is now being used by bakers across Europe including the Netherlands, France, Italy, Sweden, and the UK.
"During the pandemic, it has been more difficult to import ube due to logistical challenges. We want to make it more convenient and accessible for Filipinos to achieve the ube flavor when they bake. It's easy to give your desserts a real ube or buco-pandan flavor.
With just a few drops, your cookies, cakes, ice cream, or desserts will turn bright green or deep purple and get that Filipino taste," Rhea Topacio-Rogacion said.
Amor Kitchen, an Amsterdam-based online webshop, uses these Filipino flavor concentrates in baking. According to Alvin Villareal Smit-Amor, "baking has been a way for me to clear my mind and also get an extra income. My ube pandesal was the best seller, along with ube cake and ube custard cake. My clients are mostly Filipinos but the Dutch are also very excited to try it!"
He started the business in 2014 with the aim to give Filipinos a taste of home and today, Alvin makes a variety of baked goods including ube ensaymada, ube custard cake, pandan pandesal, mango cake and many others.
Frozen Filipino gourmet dishes
For those who are craving Filipino food but do not want the hassle of cooking it themselves at home, Filipino entrepreneurs Desiree Schrijver and Carlos Lorenzo started up a small business called Cater2U. The concept was simple: Make Filipino gourmet meals, seal them, and then freeze them for storage.

"We want to make Filipino gourmet dishes available anytime to those who want it. The food is vacuum sealed and can last up to two weeks and even up to months in the freezer. They can simply pop it in the oven to reheat. This is a practical way of preserving the food without losing its taste," Schrijver said.
Typical Filipino dishes like pork barbecue, binagoongang baboy, pork belly, and pinakbet are on the menu. And because Lorenzo specializes in Ilocano ethnic cuisines, things like Igado (spiced pork and liver dish) and Dinakdakan (Ilokano version of sisig made from grilled pork parts, ears and liver) are there as well.
"I am an Ilocano and I miss the food from our province in Tarlac. It's difficult to find it in any restaurant here, so I decided to make it myself and share it to other Filipinos who want to try the taste of Ilocano cuisine," Lorenzo added.
The duo plans to expand their business in Eindhoven, Utrecht, and Amsterdam area.
Inihaw, Pinoy snacks, food stalls, and catering
As the food service sector reopens in the Netherlands, Filipino business owners have taken the opportunity to open their new food ventures.
In the Hague, the Lacorum family just opened its second restaurant Nordrick Asian Grill and Salads in July 2021, with the aim of bringing the inihaw concept popular in the Philippines to the Netherlands.
"We wanted to bring the ihaw-ihaw concept in the Philippines to the Netherlands. We want to introduce the typical barbecue style to foreigners but also cater to Filipino who miss the taste," owner Norma Lacorum said.
The restaurant offers Asian charcoal grilled chicken, pork, & seafoods, and Filipino street food items.

Meanwhile in June, a retail store covering wide range of Philippine products also opened at The Hague. Toko Pilipinas features different snacks, frozen fishes and canned goods, to spices and flavorings. The owners of Toko Pilipinas, Edwig and Vivienne Knol, are also the proprietors of the Filipino restaurant called Baryo Pilipinas based in The Hague.
Home-based catering businesses and open food stalls have also become a hit during the pandemic. Catering businesses such as the House of Pinoy Amsterdam have also sprouted in the city serving on-demand Filipino food and other products to Filipinos via pick-up or delivery. Newly-opened Kusinang Pinoy serves ready-to-eat Filipino food in a street market in Amsterdam.
Despite a difficult year, these thriving Filipino food business prove that there is a great opportunity to introduce the Filipino cuisine and flavor to the world. — LA, GMA News