Filtered By: Lifestyle
Lifestyle
In Paris, a tambayan for Filipinos to gather and enjoy the taste of home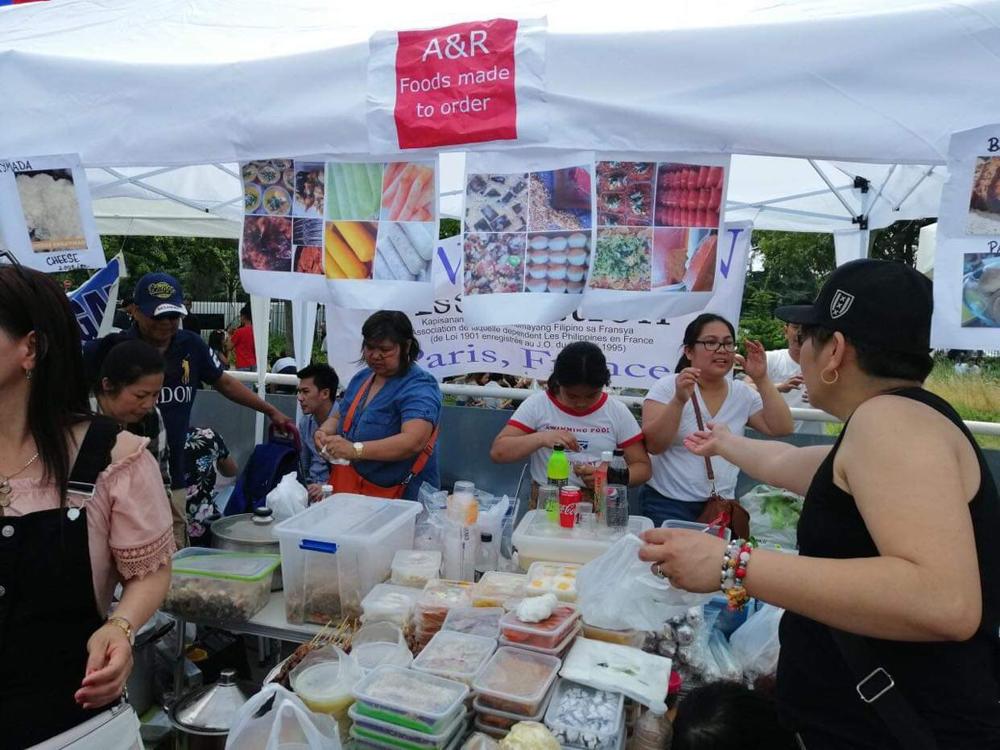 Boulogne, Paris – There is a famous spot in Paris where Filipinos go on Sunday afternoons, and wind down and enjoy an authentic Pinoy food trip of mouth-watering fishball and kwek-kwek.
There is no official invitation for those who want to come to Boulogne. Vendors come and go, and so do their visitors. These gatherings usually start in summertime and end just after autumn.
One can easily spot where they are headed – just follow the smell of barbecue or fried food and the sounds of happy chattering and singing and you'll be led to the area of Parc de Boulogne, where around 100 Filipinos gather to meet fellow Pinoys.
In one corner, a group of ladies were busy with their make-shift karaoke, holding a microphone in one hand, playing the karaoke lyrics on their mobile phones in another. According to them, the mobile karaoke is perfect in these types of gatherings as you can practically sing anywhere.
In the entrance, visitors would be greeted with different types of street food that are commonly found in the Philippines. Fishball, hotdogs, and kikiam — complete with the sweet and sour dipping sauce — are sold for 1 euro per stick.
And then there's the home-cooked meals like sisig, dinuguan, kara-kare and pancit sold usually for 5 to 10 euros per tub, depending on size. For those with sweet tooth, there are also Filipino desserts like halo-halo and different types of rice cakes. And as autumn hits France, lugaw or congee becomes a crowd favorite.
Raquel Reyes, 36, has been living in Paris for more than 15 years. She has been serving home-cooked meals such as palabok and spaghetti to earn extra cash to support her four kids. "This has been a way for me to earn extra income for my kids. Before the pandemic, my business was really taking off but due to the lockdowns, our sales also went down. It has been slowly improving lately," she said.
Starting with a €200 investment, which she used to sell at Parc de Boulogne, Raquel now looks forward to starting her own Pinoy Store in Neuilly sur Seine, a commune just west of Paris.
Just like in a typical palengke, imported vegetables like ampalaya leaves, string beans and kangkong that are must for cooking authentic Filipino meals are sold at Parc de Boulogne.
It's easy to mistake Parc de Boulogne as a typical street food market in the Philippines. But what sets the experience apart is the feeling of community. People know and treat each other here like they are family.
"We are a true family in this community. This tambayan has been a way for many overseas working Filipinos to unwind, but also to catch up with friends and families in a familiar street market setting such as in the Philippines," said Jomar Florida, a resident of Paris. — LA, GMA News