Filtered By: Lifestyle
Lifestyle
Coach Rio dela Cruz on hardships and running
With stage lights shining full blast, an announcer heralding his coming, and butterflies raging in his gut, elite marathoner and running coach Rio dela Cruz recently stepped onto the elevated platform to deliver his first-ever motivational speech. Coach Rio was invited by the organizers of the 5th Philippine Life Insurance Congress to dispense expert advice on healthy lifestyle and smart business sense before hundreds of personal finance advisors also known as life insurance agents. He began with recollections of his childhood. Fourteen siblings they were in his family—two sets of seven. The fit and dapper gentleman onstage and on larger-than-life video projection took on odd jobs like construction work, selling ice, cutting grass and taking out the neighbors' garbage when he was younger.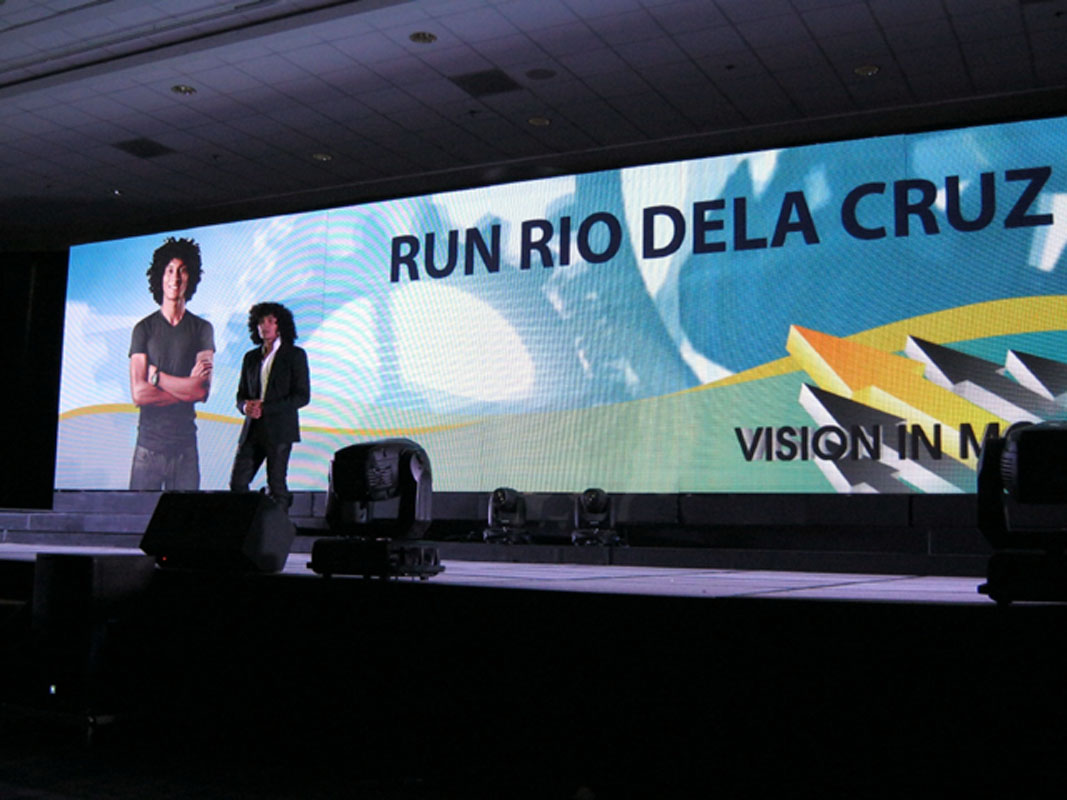 Coach Rio dela Cruz at the 5th Philippine Life Insurance Congress
"These experiences motivated me to improve my life." coach Rio said.
Barefoot runner
Early on, he saw his future in running. He asked the school coach to let him join the tryout for the varsity team. But the teacher chose two others. But Rio was persistent so when his schoolmates were unable to consistently attend training, he stepped up and asked the coach again to accept him. He got in. He had no shoes and ran barefoot. He placed first in the race he joined. Rio continued running barefoot until a neighbor "with a good heart" noticed him running around, got so moved and gave him his first pair of shoes. They were too small for his feet, though, so he cut off the front ends to expose his toes.
UP alumnus, UAAP golds
"My main goal was to finish my education, so I kept running, running and running. And because of running I got accepted into the University of the Philippines. I finished Bachelor of Science in Physical Education." The huge crowd responded with appreciative applause. He shared how he had to manage his time and sacrificed his social life so he could keep on training and attend his classes—sleeping early, waking up early to run, and then sleeping again for just a few more hours before going to class. Realizing the importance of intensive training, he decided to tag along when the national team went up to Baguio. Using winnings from running events he joined, he traveled to the summer capital. "When I joined my first race in UAAP, I was able to finish second and was able to get the Rookie of the Year award. During my second year, I established the record in the UAAP 10-kilometer [run]. In my third year, I won three gold medals from three events," Rio recalled. The audience gave louder applause this time. After graduation from UP, Rio got a job at Manila Water Company, but resigned after putting in just a few days of work because he got a sponsor for the first race he organized. The sponsor, Sta. Lucia Realty, gave him P120,000.
The running entrepreneur
That first run lured 1,888 runners. Rio recalled that initially, he was the one-man army of his running company, Runrio, which he organized in 2007. His delivery vehicle was a motorcycle onto which he often loaded stacks of running jerseys. He went to different venues to set up registration desks. Today, Runrio has 35 employees and organizes almost 80 percent of the runs in Metro Manila. Last year, they staged the Run for the Pasig River, which set the
Guinness world record for the most people in a foot race
. When he spoke before the life insurance agents, it was the day after this year's Run United 1 at the SM Mall of Asia where 13,000 runners came to work out a sweat. "My goal is to sustain running in the Philippines… to give proper equipment, training and education to runners," he declared. For quick recognition branding, his company logo "is my Afro hair" and to keep on adding new features to the Runrio races, he would travel abroad to see how races there are done. "Two years ago, I went to the US because I wanted to search and innovate, so I went to a convention without invitation and people (there) did not know me. I wanted to talk with the owner who presented about timing chips," Rio said. He did get to talk with the presenter. Two years later, he returned to the same convention and this time around at least five other participants recognized him and offered him their products. Whenever he organizes a run, Rio said he makes sure the runners get such a good experience and get trained so well that they want to come back for more. "I make sure that they will not forget it and when they cross the finish line, it's not painful." "Running helps a lot of people to get healthy and enrich their life… and prevent some illnesses," he added. He also said that runs are good opportunities to get appointments with possible clients or prospects "because a lot of people are into running especially celebrities and CEOs. You can schedule a meeting with them when you run beside them." Rio advised.
Pieces falling into place
After his motivational speech, coach Rio said Run United 1 was able to attract a record number of 4,000 participants for the half marathon because "runners already matured and they can run longer distances." Another reason they love to run, he said, are the medals for longer distance races—which when pieced together form one big medal. He also observed that runners prefer run series. Coach Rio also updated GMA News Online on the progress of the grassroots running program he is in the process of conceptualizing.
Coach Rio's five key lessons on success
1. Know how to sell and brand yourself. 2. Innovate and create good client experience. 3. Apply past experience and lessons learned. 4. Plan ahead of time then check implementation. 5. Manage failure and accept glitches with humility.
The plan involves mobilizing local government units and communities and seeks to present running and good health as ways to ease poverty. "Target natin mga students at street children. Gusto natin is to educate them para matulungan natin 'yung bansa natin. Gusto ko rin na ma-develop ang track and field. I hope within one year ma-conceptualize. Mabawasan man lang natin 'yung kahirapan," coach Rio said in a previous
interview
with GMA News Online. "We are now identifying the participants, so by second of third week (of March) we can start the project," the running guru said.
— KG, GMA News