Filtered By: Lifestyle
Lifestyle
Make cash out of plastic waste through the 'Aling Tindera' initiative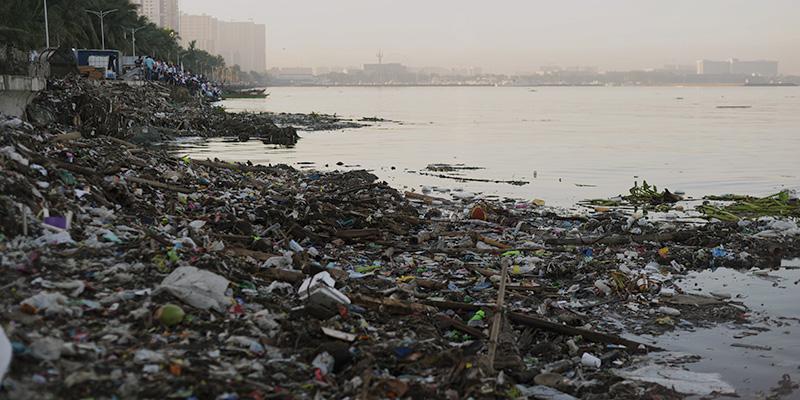 Single-use plastic has long been an environmental problem, and with COVID-19 and the very valid safety concerns about cross-contamination, it's become an even bigger problem with more people back to using single-use plastic.
Thankfully, there are organizations that are working together to find a long-term strategic solution.
Enter the Aling Tindera program. The Department of Environment and Natural Resource (DENR) has partnered with the Plastic Credit Exchange (PCEx) and launched the intiative to support the cleanup of Manila Bay.
"The conservation of Manila Bay should not come to a halt, while we address the global pandemic," PCEx Chairperson Nanette Medved-Po said in a statement. "We need to collaborate to create long term solutions for the health of our oceans and waterways because it is very much tied to our own health."
According to the statement, the PCEx will be incentivizing fishermen and their families to "catch" plastic waste around Manila Bay and sell them in exchange for cash at Aling Tindera collection points stationed in coastal areas.
It added that the Aling Tindera shops — sari-sari stores owned by women — will be aggregating the plastic before turning it into profit, by selling them through sustainability-conscious companies through the PCEx.
"The Aling Tindera project represents an alternative solution of collecting used plastic packaging. At the same time, it also provides economic incentives to the sari-sari store owners and to their suki," DENR Regional Executive Director Jacqueline A. Caancan said.
DENR data showed that five days of coastal cleanup in the Manila Bay island could yield 16,000 kg of trash, the majority of which are plastic sachets.
Medved-Po encouraged businesses who would like to responsibly offset their plastic footprint to join the movement.
"It's only through collective action that we can continuously reduce the flow of plastic into our environment," she said. — LA, GMA News