Filtered By: Lifestyle
Lifestyle
LOOK
Iya Villania shows 'stretch marks, cellulite, loose skin' on her 4th week postpartum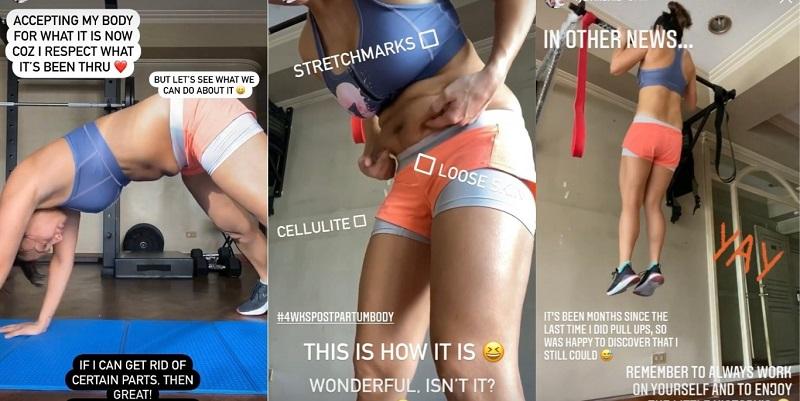 Iya Villania proudly showed off her stretch marks, cellulite, and loose skin on her fourth week postpartum.
On her Instagram Stories, Iya posted videos of herself working out and displayed how her body has changed after giving birth to her third child Baby Alana.
Despite the changes, Iya said she is accepting her body for what it is now.
"I respect what it's been thru but let's see what we can do about it," she said. "If I can get rid of certain part then great! If not, it'll all still be good."
READ: Celebrity moms show the real deal on postpartum bodies
Meanwhile, the ever-fit and strong momma tried and succeeded in doing a pull up after months of not being able to do so.
"It's been months since the last time I did pull ups so was happy to discover that I still could," she said.
Iya reminded her followers to "remember to always work on yourself and to enjoy the little victories."
Iya and her husband Drew Arellano welcomed Baby Alana into the world in July. They have two other children, Primo and Leon.
The "Chika Minute" host also posted the reality of what her body looked like right after giving birth to Baby Alana. —Jannielyn Bigtas/MGP, GMA News