Filtered By: Lifestyle
Lifestyle
English-speaking street dweller gets new lease on life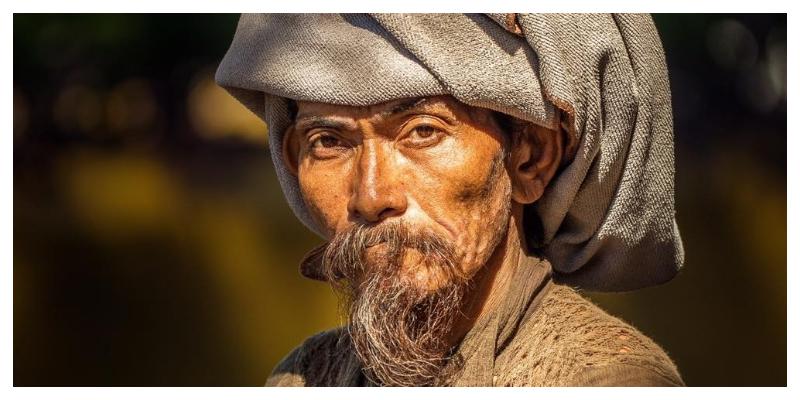 This week's "Kapuso Mo, Jessica Soho" episode told the story of Berta, a street dweller who went viral after being filmed speaking good English.
The KMJS team tracked Berta's origins, and it led them to Barangay Sambag Dos in Cebu City, where Evangeline lived.
Evangeline is the sister of Berta, born Roberto. He is fourth in their brood of five.
She was heartbroken when she saw her brother's viral video. "Naaawa ako talaga (I feel sorry for him)," she said.
They didn't have an easy life, Evangeline shared. Their father was alcoholic and their mother died when she was only in grade 5. Their relatives helped them and sent them to school.
Berta attended college and even worked as a teacher for a while.
However, Berta fell in love and eventually left their house.
Evangeline said Berta was influenced to do drugs by his boyfriend, who eventually left him.
Berta's addiction soon got worse, and as much as she wanted to take him back, she also had a family to take care of.
So Berta wandered the streets for the past 17 years.
One day, a vlogger named Anton was at a church. As someone who had depression, he prayed to God for healing.
That's when he saw Berta wandering nearby. He immediately understood what the street dweller was going through.
Anton befriended Berta. They would meet three times a week, eat out, and just spend time together.
"Marami siyang mga word of wisdom. Iyong language niya, English, Tagalog, Cebuano," said Anton.
(Berta would share some words of wisdom, be it English, Filipino or Cebuano)
"Itinuring ko si kuya na kapatid ko," he added. "Tinutulungan ko si kuya Berta kasi naranasan ko rin iyon, so kailangan ng tao na umiintindi. Sabi ko sa sarili ko ayaw kong bitawan si kuya Berta hangga't hindi ko matapos iyong gusto kong tulong."
(I see Berta as my brother. I want to help him because I know what it feels like having no one to understand you. I promised to help him.)
In his desire to further help Berta, Anton learned about Safehaven Addiction Treatment and Recovery Village. He wanted to bring Berta there, so he asked permission from his sister Evangeline first.
After Evangeline gave her approval, Anton, together with a team from Safehaven, met with Berta. Anton explained what was happening, and Berta cooperated.
After a month of staying at the facility, undergoing life coaching and checkups, a drastic improvement could be seen on Berta: apart from looking healthier and cleaner, he also spoke clearer, an indication that his thoughts had become more stable.
He was ready to share what happened to him.
Berta said that after his parents died, his grandmother sent him to school until he finished college.
He eventually got a job and earned money from teaching at a local college.
By then, his siblings had their own families and lives.
When asked if he had a boyfriend, he said yes, but that was only once and he didn't harbor any negative feelings from his past.
What happened to him, he said, was that he just got addicted to drugs, plain and simple.
"To be honest, ayokong magsinungaling, ha? Drug addict ako. Adik ako, sir. Panginoon, I will never lie. Adik ako," said Berta.
[I was one a drug addict. I will never lie about that.]
As a street dweller, he said he just had to do everything to survive.
Berta thanked those who supported him, most especially Anton, during the difficult moments of his life.
His sister Evangeline surprised him by making a visit, and the siblings were thankful for their long-awaited reunion.
Berta said he was happy to be in the facility, and hoped to be ready for discharge after 9 months.
"All I can say is do good, be good and be hardworking. And don't follow some of the people who are taking drugs. Live a new life and good life," he said. – RC, GMA News